My Journeys through Japan since 2004

This post can contain affiliate links, which means that we may receive a small commission if you make a purchase using these links.
Facts & Figures
Japan has a total area of 377975 square kilometers and almost four-fifths of it is covered with mountains. Japan consists of 6852 islands and stretches over a length of 2400 kilometers. The five main islands are Hokkaido, Honshu, Shikoku, Kyushu and Okinawa. The country has a population of approx. 127 million and is the world's third-largest economy. Tokyo is the capital of Japan. More than 37,4 million people living in the greater metropolitan area of Tokyo, which makes it the biggest metropolitan area in the world. Other large cities are Yokohama, Osaka, Nagoya, Sapporo, Fukuoka, Kobe and Kyoto. Shintoism and Buddhism are the two major religions in Japan.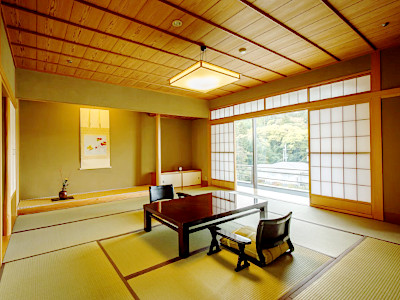  Find best Ryokans in Japan >
Ryokans are the perfect way to discover old Japanese culture and traditions. My tip: If you are planning your first trip to Japan you should put the following destinations on your must-see list: Tokyo, Kyoto, Nikko and the Hakone area with views of Mt. Fuji.
My tips for local activities
How about exploring the highlights and hidden gems of fascinating places like Tokyo, Kyoto and Nikko with a local guide. Check out the offers/links for Japan from our partners getyourguide.com and klook.com for more details.
Regions of Japan
Great destinations in Japan (sorted by region and their prefectures)
1. Hokkaido
7. Shikoku Region (Kagawa, Tokushima, Kochi, Ehime)
9. Okinawa
Location
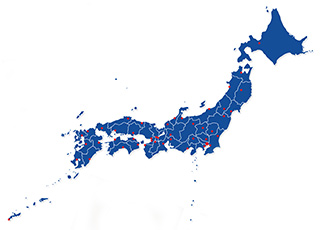 Japan is located in the northwest Pacific Ocean in East Asia.
How to get to Japan?
 People from foreign countries arrive usually at the Narai Airport near Tokyo or the Kansai Airport in Osaka.
My greatest trips in Japan:
for Travelers who would like to dive deeper into Japan:
Where to stay in Japan?