Umi-jigoku (Sea Hell) in Beppu
Please activate Javascript.

Domo arigato.
Umi-jigoku (Sea Hell) in Beppu
This post can contain affiliate links, which means that we may receive a small commission if you make a purchase using these links.
Facts & Figures
Umi-jigoku (Sea Hell) belongs to the seven Jigoku onsen hells in the famous hot spring resort town Beppu (Oita prefecture). Umi-jigoku is the largest of them and has the status of a national scenic spot designated by the government of Japan. The boiling turquoise blue colored hot spring pond covered with lots of steam is an amazing sight and one of the biggest attractions in Beppu.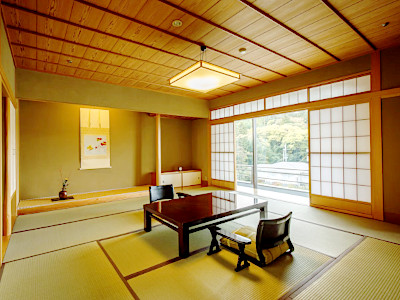  Explore Ryokans in Beppu >
Ryokans are the perfect way to discover old Japanese culture and traditions. The water has a temperature of 98 degrees. Umi-jigoku is surrounded by a beautiful park with a Japanese garden. Take your time to explore this lovely place and you will find there also sections with huge palm trees, an observatory with amazing views, a greenhouse with tropical plants and footbaths with hot spring water.
Umi-jigoku (Sea Hell):

Opening Hours

- 8:00 am to 5:00 pm

Admission Fee

- 400 yen (Adults)
My tips for local activities
How about exploring the beautiful city Beppu and its top sightseeing spots with a local guide. Check out this page > for more details.
History
Umi-jigoku (Sea Hell) came into existence by a huge volcanic eruption of the 1375m high Mount Tsurumi (Tsurumidake) approx. 1200 years ago.
Location
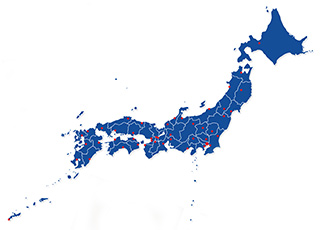 Umi-jigoku (Sea Hell) is located in the Kannawa district of the city Beppu in the Oita prefecture.
Address: 559-1 Kannawa, Beppu, Oita 874-0000, Japan
How to get to Umi-jigoku?
 20-30min from JR Beppu Station to Umijigoku-mae bus stop served by bus nr. 2, 5, 9, 24 and 41
Sightseeing spots nearby Umi-jigoku in Beppu
Top:
Oniishibozu Jigoku (Shaven Monk's Head Hell) - You will find this hot spring pond near Umi-jigoku. What makes it so special are these round mud bubbles exploding every second. The shape of these bubbles are compared with the shaven head of a monk.
Kamado Jigoku (Cooking Pot Hell) - A demon statue is greeting you on arrival and do not miss your chance to taste the water.
Shiraike Jigoku (White Pond Hell) - A 6min walk from the Oniishibozu Jigoku will bring you to this white colored hot spring pond.
Oniyama Jigoku (Demon Mountain Hell) - At this place you can see crocodiles and during feeding time usually a big crowd is sharing this moment.
Chinoike Jigoku (Blood Pond Hell) - A short taxi ride from Oniyama Jigoku will bring you here. This hot spring pond is unique for its bright red water color.
Tatsumaki Jigoku (Waterspout Hell) - Just a 2min walk from Chinoike Jigoku will give you access to a real spectacle. Every 30min you will see a geyser erupting at the Tatsumaki Jigoku.
Festival & Events
(dates can change without notice)
April
Beppu Hatto Onsen Matsuri (1st - 8th)
For one week people celebrating the Beppu hots springs. Enjoy the mikoshi (portable Shinto shrine) parades, live music and the best part is more than 100 onsen can be used for free during that time.
July
Beppu Fire Sea Festival (end of July)
The Beppu Fire Sea Festival (Beppu hi no umi matsuri) last for 3 days in the end of July. On the final day you can enjoy one of Kyushu's biggest fireworks displays. It usually starts at 8pm and last till 9pm.
Where to stay in Beppu near Umi-jigoku?
My 100 Best Moments in Japan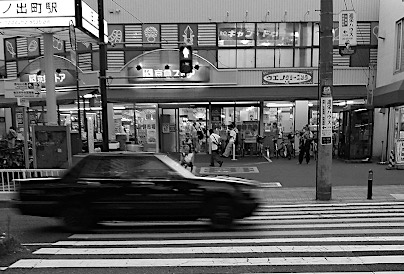 I have visited Japan nearly every year since 2004. This is my collection of the 100 best moments in my favourite country. Enjoy the pictures and I hope you will start your own journey soon.
Find out more >
Books about Japan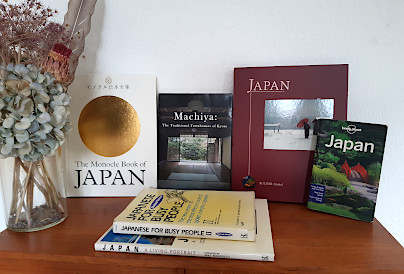 Reading books is a great source of inspiration for me. Check out my recommended list of books about the fascinating country Japan.
My Book recommendations >
Travelers who viewed Umi-jigoku (Sea Hell) viewed also: