Explore Kyoto

Facts & Figures
Kyoto is the capital of the Kyoto Prefecture. The city has a population of approx. 1.5 million. It is one of the most popular tourist destinations in Japan and the cultural heart of the country. You can find there 1600 Buddhist temples, more than 400 Shinto shrines and in total 17 UNESCO World Heritage Sites. Kyoto and the nearby cities Osaka and Kobe forming together the Keihanshin metropolitan area. Kyoto was established by Emperor Kanmuas (736 - 806) as the capital of Japan. This status was kept from 794 (Heian Period) until 1868 (Edo Period). During WW2 the city was never the target of air raids and could therefore preserve its traditional buildings like the old Machiya townhouses.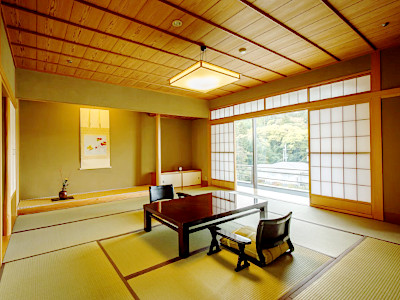  Explore Ryokans in Kyoto >
Ryokans are the perfect way to discover old Japanese culture and traditions. If you could spend only one day in the city you should visit: Kinkaku-ji (Golden Pavilion), Fushimi Inari-Taisha, Kiyomizu-dera, Gion district, Sagano Bamboo Grove and Kyoto Imperial Palace.
My tips for local activities
Explore the best parts of my favourite city Kyoto with a local guide. The personalized tour can take between 2 - 8 hours. Check out this page > for more details.
Most popular attractions in Kyoto
(ranked by visitor numbers)
Location
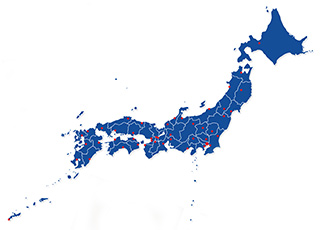 Kyoto is located on the main island of Honshu near Osaka within the Kansai region.

How to get to Kyoto?
 People from foreign countries arrive usually at Kansai International Airport in Osaka and take a train from there.
 Kyoto Station is served by Japan Railway, Tokaido Shinkansen, Karasuma Subway Line
for Travelers who would like to dive deeper into Kyoto: