Okayama Castle
Please activate Javascript.

Domo arigato.
Okayama Castle Nickname Crow Castle

Okayama Castle Nickname Crow Castle

Facade Of The Okayama Black Castle

Okayama Castle Samurai Armor

Okayama Castle Nickname Crow Castle
Facts & Figures
Okayama Castle is famous for its black exterior. It is also known as the Crow Castle (Ujo). The castle tower (Tenshukaku) was built with boards painted with black lacquer on the outside, which was a common architecture style during the Sengoku Period (1467 - 1603). The black castle of Matsumoto in Nagano is another example of this style. Okayama Castle is together with the Korakuen Garden the main tourist attraction in the city. Okayama-jo is also part of the list of the top 100 castles in Japan.
Okayama Castle:

Opening Hours

- 9:00 am to 5:30 pm (last entry at 5:00 pm)

Closed

- 29th till 31st of December

Admission Fee

- 300 yen (Adults), 560 yen (Adults: Okayama Castle and Korakuen Garden together), 120 yen (Children 6 - 14), 260 yen (Children: Okayama Castle and Korakuen Garden together)
History
In 1589 daimyo Hideie Ukita (1573 - 1655) gave the order to built Okayama Castle. It took 8 years to finish the project. The castle was used as a military facility, but Hideie had bigger plans for the region. He wanted develop a town with the castle at its center. During WW2 the 6-story wooden castle keep was completely destroyed and rebuilt as a concrete replica in 1966. The Tsukimi Yagura (moon viewing turret) constructed in 1620, was the only building which survived the war. The rooftop gargoyles were gilded as part of the 400th anniversary celebrations in 1996.
Location
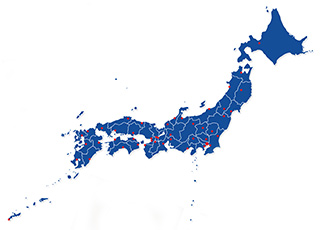 Okayama Castle is located in Okayama city along Asahi River.
Address: 2-3-1 Marunouchi, Kita-ku, Okayama City, Okayama Prefecture 700-0823
How to get to Okayama?
 5min from Okayama Station to Shiroshita stop by tram Higashiyama Line or
 26min from Okayama Station to Okayama Castle
Sightseeing spots
Top:
Main building - Enjoy inside the exhibition of the history of the castle with the main focus of the Ikeda clan era. The inner sanctuary can be visited for free. Do not miss the great view from the 6 floor.
Festival & Events
(dates can change without notice)
February
Saidai-ji Eyo or Hadaka Matsuri (Naked Festival) (3rd Saturday)
Around 10 000 men of all ages wearing only fundoshi (loincloth) and tabi (split toe socks) and fighting over two sacred shingi (wooden batons).
April / May
Illumination of Okayama Castle (April 28th – May 7th)
For a short period in April and May you can enjoy the illumination of the castle and the famous Koraku-en Garden. It is a very popular event for locals and tourists.
Where to stay in Okayama?
My 100 Best Moments in Japan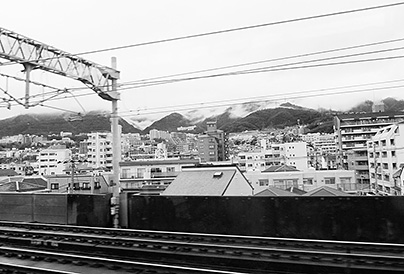 I am visiting Japan nearly every year since 2004. This is my collection of the 100 best moments in my favourite country. Enjoy the pictures and I hope you will start your own journey soon.
read more