Explore Nara

This post can contain affiliate links, which means that we may receive a small commission if you make a purchase using these links.
Facts & Figures
Nara has a population of approx. 360000 and is the captial of the Nara Prefecture. For a short time period from 710 to 794 (Nara period) the city was also the capital of Japan. Later the status was moved to Kyoto. The city is famous for its 8 UNESCO World Heritage Sites also known as the Historic Monuments of Ancient Nara. The sites are Todaiji Temple, Heijo Palace, Kasuga Taisha Shrine, Kofukuji Temple, Saidaiji, Gangoji, Yakushiji and the Kasugayama Primeval Forest.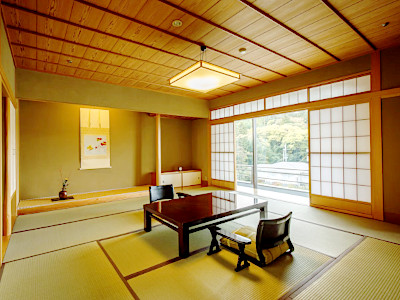  Explore Ryokans in Nara >
Ryokans are the perfect way to discover old Japanese culture and traditions. My tip: I was fascinated by the largest wooden structure in the world, which can be found within the Todaiji Temple complex. The size of the Daibutsuden (Big Buddha Hall) is breathtaking.
My tips for local activities
How about exploring the highlights and hidden gems of the fascinating city Nara with a local guide. Check out this page > for more details.
Most popular attractions in Nara
(ranked by visitor numbers)
Location
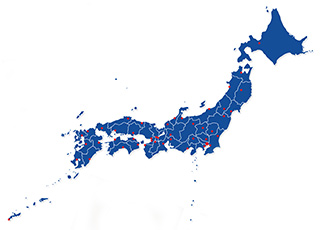 Nara is located on the main island Honshu near Kyoto within the Nara Prefecture.
How to get to Nara?
 People from foreign countries arrive usually at the Kansai Airport in Osaka and
 50min from Osaka Station to Nara by Yamatoji Rapid Service or
 39min from Osaka Namba Station to Nara served by Kintetsu Nara Line
for Travelers who would like to dive deeper into Nara: