Great Seto Bridge
Please activate Javascript.

Domo arigato.
The Great Seto Bridge

The Great Seto Bridge

The Great Seto Bridge

The Great Seto Bridge

The Great Seto Bridge

Seto Bridge Bicycle Tour Along Shimanami Kaido
Facts & Figures
The Great Seto Bridge is connecting the main island Honshu with Shikoku (the smallest of the four main islands). With 13.1 kilometre the double deck bridge is the longest in the world. It is spanning 5 islands (Hitsuishi-jima Island, Iwaguro-jima Island, Wasa-jima Island, Yo-shima Island and Mitsugo-jima Island). Enjoy a bicycle ride along the Shimanami Kaido and cross the Seto Inland Sea via this bridge. It is my must-do recommendation.
History
The Great Seto Bridge was built between 1978 and 1988 and the cumulated costs for the whole construction were app. 7billion US Dollars.
Location
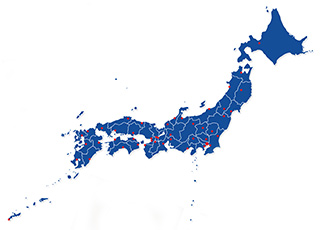 The bridge is connecting Kojima located in the Okayama Prefecture (Honshu) with Sakaide in the Kagawa Prefecture (Shikoku).
How to get to Seto Bridge?
 1hr 15min from Tokyo Haneda to Okayama Airport by ANA and JAL
 3hrs 20min from Tokyo to Okayama Station by JR Tokaido/Sanyo Shinkansen and
 30min from Okayama Station to Kojima Station by JR Seto-ohashi Line
 50min from Shin-Osaka Station to Okayama Station by JR Tokaido/Sanyo Shinkansen
Sightseeing spots
6 parts of the bridge complex:
Shimotsui-Seto Bridge
Hitsuishijima Bridge
Iwakurojima Bridge
Yoshima Bridge
Kita Bisan-Seto Bridge
Minami Bisan-Seto Bridge
Festival & Events
(dates can change without notice)
whole year
Illumination of the Seto Bridge (Saturday evenings and on national holidays)
The illumination gives the scenery a unique atmosphere.
Where to stay near Seto Bridge?
My 100 Best Moments in Japan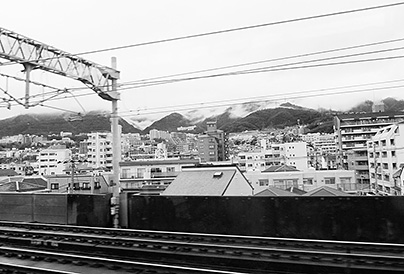 I am visiting Japan nearly every year since 2004. This is my collection of the 100 best moments in my favourite country. Enjoy the pictures and I hope you will start your own journey soon.
read more
Travelers who viewed Seto Bridge viewed also: