Utsunomiya
Please activate Javascript.

Domo arigato.
Utsunomiya Futarasan Shrine

Utsunomiya Futarasan Shrine

Utsunomiya Futarasan Shrine

Utsunomiya Futarasan Shrine

Utsunomiya Futarasan Shrine

Utsunomiya Hachimanyama Park

Utsunomiya Tower

Utsunomiya Hachimanyama Park

Utsunomiya Hachimanyama Park

Utsunomiya Tower

Utsunomiya Hachimanyama Park

Utsunomiya Shounji

Utsunomiya Shounji

Utsunomiya Castle

Utsunomiya Castle

Utsunomiya City

Utsunomiya City

Utsunomiya City

Utsunomiya City

Utsunomiya City Tagawa River

Utsunomiya Zoo

Utsunomiya Zoo

Utsunomiya Zoo

Utsunomiya Station

Utsunomiya Station Plaza Statue

Utsunomiya Hanami

Utsunomiya City
Facts & Figures
Utsunomiya is the capital of the Tochigi Prefecture with an population of app. 510 000 and covers an area of 416 square kilometre. It is the biggest city in the northern Kanto area. Utsunomiya is also called "Gyoza Town" because of more than 200 goyza (Chinese dumplings) shops all over the city.
History
Utsunomiya was founded in 1896. The famous Battle of Utsunomiya Castle (during the Boshim War) took place in 1868.
Location
Show map
The city is located within the Tochigi Prefecture and just 100km north of Tokyo.
How to get to Utsunomiya?
 2hr 50min from Narita Airport to Utsunomiya Station by Airport Liner Marronnier
 50min from Tokyo (Ueno) to Utsunomiya Staion by JR Tohoku Shinkansen Line or
 85min from Tokyo (Ueno) to Utsunomiya Staion by JR Utsunomiya Line (rapid-service)
Sightseeing spots
Top:
Hachimanyama Park - perfect place during the cherry blossom season, enjoy the view from the 89m high Utsunomiya Tower over the city
Futarasan Shrine - the current building dates back to 1877 (it burnt down 4times in the past), the shrine itself was relocated to this site in 828
Utsunomiya Zoo - great place for families
Utsunomiya Castle - the castle is a reconstruction from previous excavations
Matsugamine Church - a Catholic Church constructed in 1932
Ohya-ishi Quarry Ruins - huge underground space (60m deep)
Ooyji Shrine - founded in 810 by monk Kobo Daishi
more than 200 gyoza shops - try out as many as possible:)
Festival & Events
(dates can change without notice)
February
Futarasan Shrine Setsubun or Bean-Throwing Festival (3rd)
Celebration takes place one day before spring is starting (lunar calendar).
March
Utsunomiya Castle Sakura Matsuri (24th)
Celebrate the beauty of the cherry blossom with many local people at the Utsunomiya castle grounds.
October
Kikusui Festival Futaarayama Shrine (29th and 30th)
The festival is famous for the Yabusame. Yabusame is traditional archery on a horseback. After the horse riding games are over Shinto priests carry an decorated sacred palanquin (sedan chairs) through different parts of the city.
November
Tochigi Gyoza Festival (4th)
The Gyoza Festival is a nice way to promote this product to the people. The center of activities are around Utsunomiya castle.
Best Local Food - Utsunomiya is famous for Gyoza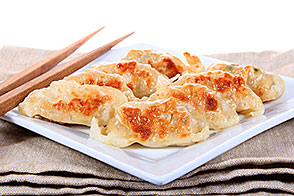 Gyoza are Japanese dumplings (originated in China) filled with ground meat and vegetables and wrapped in a thin dough.
Where to stay in Utsunomiya?
My 100 Best Moments in Japan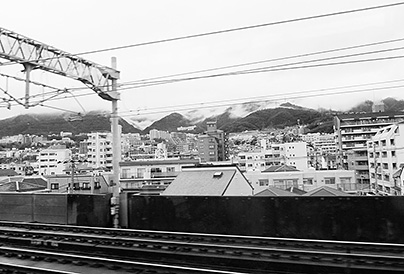 I am visiting Japan nearly every year since 2004. This is my collection of the 100 best moments in my favourite country. Enjoy the pictures and I hope you will start your own journey soon.
read more