Best Ryokans in Japan
Please activate Javascript.

Domo arigato.
Iwaso

,

739-0522 Hiroshima, Miyajima, Hatsukaichi-shi Miyajima-cho Momijidani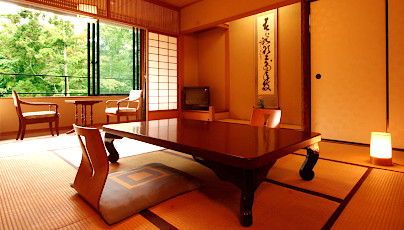 Iwaso (founder Iwakuniya Sobei) Inn was founded in 1854. It belongs to more luxury ryokans and is located near the Itsukushima Shrine, a UNESCO World Heritage Site. 42 rooms are available and the atmosphere is simply amazing.
Book Here
Sumiyoshi Ryokan

,

4-21 Honmachi, Takayama Momijidani, Gifu Prefecture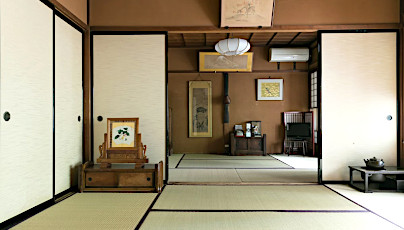 Sumiyoshi Ryokan was built during the Taisho period in 1912. It gets always very high guest satisfaction scores. Located in the center of Takayama along the Miyagawa River. A perfect and beautiful place to relax.
Book Here
Shimizu Ryokan

,

644 Kagiyacho, Shichijo dori Wakamiya agaru, Kyoto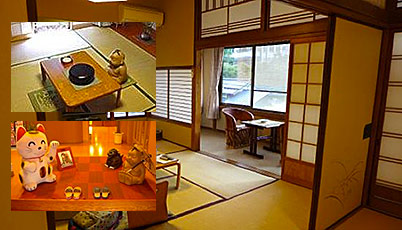 This ryokan contains 12 traditional private rooms. Good to know each meal is served in the guests private room. Shimizu Ryokan is located within the Shimogyo Ward near Kyoto Station. Many attractions like the Kyoto Tower are nearby.
Book Here
Yutouya Ryokan

,

373 Yushima, Kinosaki-cho, Kinosaki, Toyooka, Hyogo Prefecture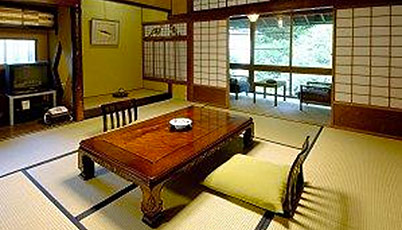 The ryokan was built in 1688, which makes it the 2nd oldest in this ranking. It is located near the Kinosaki Onsen and a 20min car drive from Toyooka city centre. The food there is very delicious like Wagyu Beef, local seafood and much more.
Book Here
Sanga Ryokan

,

6961-1 Manganji, Minamioguni, Kinosaki, 869-2402 Kumamoto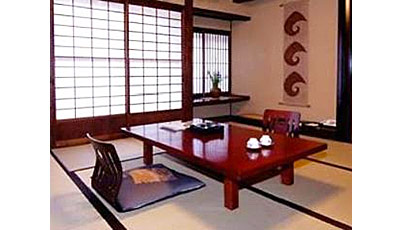 The ryokan is located near the Kumamoto Onsen town in Kyushu. The remote location will give you inner peace. The more expensive rooms offer private onsen baths.
Book Here
Eko-In

,

497 Koyasan, Koya, Wakayama Prefecture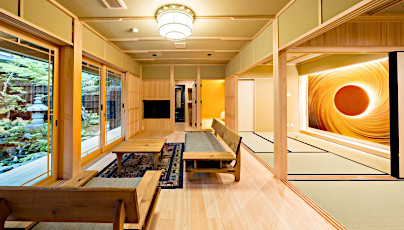 Eko-In and the Japanese styled guest rooms are located within an 1000 year old Buddhist temple. Each room offers great views over the inner garden. Guests are allowed to participate on Buddhist morning ceremonies. Which in itself is a unique experience.
Book Here
Sadachiyo Ryokan

,

2-20-1 Asakusa, Taito, Tokyo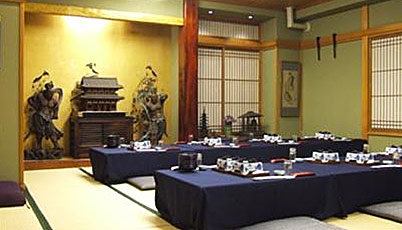 This is the first ryokan in Tokyo in our list. Sadachiyo Ryokan with 20 Japanese styled guest rooms is located near the Asakusa train station (10min walk). The owners providing an excellent service and this is displayed in the guest reviews.
Book Here
Asaba Hotel Izu

,

Shuzenji Izu Shi, Izu, Shizuoka Prefecture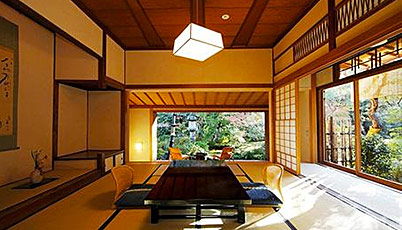 Located in the onsen village of Shuzenji (10min to Izu city by car) this outstanding ryokan is worth a visit. Asaba Ryokan was built in 1675 and it has preserved this Edo period atmosphere. It is surrounded by a beautiful landscape. In reviews by guests it achieved a fabulous rating.
Book Here
Hiiragiya Ryokan

,

Nakagyo Ward, Kyoto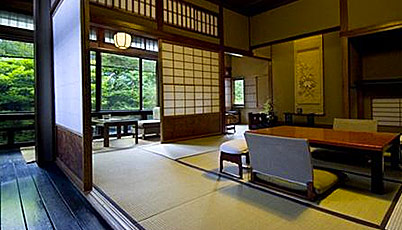 Located conveniently in the center of Kyoto (Nakagyo Ward). This 5 star ryokan provides you the perfect service with its multilingual staff. It has a beautiful decor, outstanding food, an lovely Japanese garden and limited room service.
Book Here
Hoshinoya

,

11-2 Genrokuzancho, Nishikyo-ku, Kyoto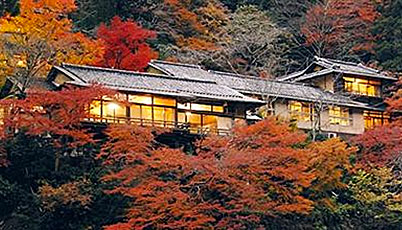 Have you ever arrived at an ryokan by boat? This service is offered with an boat cruise on the Oigawa River. Surrounded by a breathtaking scenery this 5 star ryokan takes you back in time. Expect the best service and you will not be disappointed.
Book Here