Todaiji Temple in Nara
Please activate Javascript.

Domo arigato.
Chu-mon Gate, Todaiji Temple - Great Eastern Temple in Nara

Deer near Todaiji Temple in Nara

Daibutsuden, Todaiji Temple in Nara

Daibutsuden, Todaiji Temple in Nara

Entrance of Daibutsuden, Todaiji Temple in Nara

Great Buddha Daibutsu Statue, Todaiji Temple in Nara

Kokuzo Bosatsu and Great Buddha Daibutsu, Todaiji Temple

Kokuzo Bosatsu and Great Buddha Daibutsu, Todaiji Temple

Deva Kings Daibutsu Todaiji Temple in Nara

Tamonten God Of War Todaiji Temple in Nara

Model of the old Todaiji Temple within Daibutsuden

Chu-mon Gate, Todaiji Temple - Great Eastern Temple in Nara

Chu-mon Gate, Todaiji Temple - Great Eastern Temple in Nara

Todaiji Temple in Nara

Nandaimon the Great Southern Gate, Todaiji Temple
Facts & Figures
The Todai-ji Temple ("Great Eastern Temple") is a UNESCO World Heritage Site and one of the historical most important Buddhist temples in Japan. The main hall of the temple complex is called Daibutsuden (Big Buddha Hall).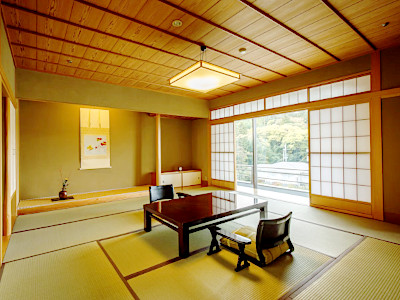 Explore Ryokans in Nara
Ryokans are the perfect way to discover old Japanese culture and traditions. Daibutsuden is with a height of 49m the world's largest wooden building. Can you imagine that what you see today is just two thirds of the original size (reconstructed from 1692 - 1709). The hall itself contains with 14.98m height the largest bronze Buddha statue (Daibutsu) in Japan. The weight of the statue is nearly 500 tonnes. Kuninaka no Muraji Kimimaro, a Japanese sculpture with Korean roots, was the designer of the original Buddha figure. Todaiji, located within the Nara Park, belongs to the - Big Three - temple highlights of Nara. The other two are Kofukuji and Horyuji.
Daibutsuden Hall:

Opening Hours

- 8:00 am to 4:30 pm (Nov - Feb)

Opening Hours

- 8:00 am to 5:00 pm (Mar)

Opening Hours

- 7:30 am to 5:30 pm (Apr - Sep)

Opening Hours

- 7:30 am to 5:00 pm (Oct)

Admission Fee

- 600 yen
Todaiji Museum:

Opening Hours

- 9:30 am to 4:30 pm (Nov - Feb)

Opening Hours

- 9:30 am to 5:00 pm (Mar)

Opening Hours

- 9:30 am to 5:30 pm (Apr - Sep)

Opening Hours

- 9:30 am to 5:00 pm (Oct)

Admission Fee

- 500 yen (Todaiji Museum), 800 yen (Todaiji Museum + Daibutsuden)
My tips for local activities
How about exploring the beautiful city Nara and its UNESCO World Heritage Sites with a local guide. Check out this page for more details.
History
Todaiji Temple in Nara was commissioned by Emperor Shomu (724 - 749). The temple complex was finally completed in 752 after 15 years of construction. At that time Nara was still the capital of Japan. The Daibutsuden (Big Buddha Hall) opening ceremony in 749 attended more than 10 000 people. Buddhist from China, India, Japan and the entire imperial court admired there the largest bronze Buddha statue in the world. The main hall was in its history twice destroyed by fire. The last reconstruction, following a huge earthquake, took place during the Edo Period (1603-1867) in 1709. The Todaiji Temple is still to this day the Japanese headquarter of the Kegon school of Buddhism.
Location
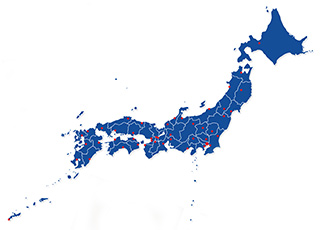 The Todai-ji Temple complex is located in the nothern part of the Nara Park.
Address: 406-1 Zoshicho, Nara, 630-8211, Japan
How to get to Todai-ji Temple?
 35min from JR Nara Station served by Yamatoji, Nara, Gakkentoshi, Sakurai Line
 30min from Kintetsu Nara Station served by Nara and Kyoto Line
Sightseeing spots
Top:
Daibutsuden (Big Buddha Hall) - This huge wooden construction/hall is an impressive sight and will leave you speechless.
Big Buddha (Daibutsu) - Nearly 2.6 Mio. people helped to construct the bronze statue and the hall - a must-see destination on your Japan trip.
Nandaimon Gate - The large wooden gate (designated national treasure) was rebuilt in 1195 and is known for its 7m tall guardian gods (nio). These wooden statues protecting the temple from evil forces.
Todaiji Museum - You will find this museum near Nandaimon Gate on the way to Daibutsuden (Big Buddha Hall). It was opened in 2011. The museum contains a large collection of Buddha statues, religious art and cultural treasures.
Shoro (Belfry) - It has the second largest bell in Japan.
Huge bronze octagonal lantern - The lantern can be found on the wide pathway between the Daibutsuden (Big Buddha Hall) and Chumon Gate.
Kagami-ike (Mirror Pond) - Take a moment to relax at the pond (right behind the Daibutsuden) and enjoy the beautiful reflections of the temple structures at the surface.
Nigatsudo (Second Month Hall) - This is the place where the amazing Omizutori ceremonies are held in March.
Hokke-do (Lotus Hall/Third Month Hall) - It is the oldest structure of the Todai-ji Temple. Some parts dating back to the 8th century. The hall contains an impressive collection of Buddha statues. One of them is the well-known 3.6 metre tall representation of an eight-armed Buddha with a large black pearl placed on its forehead.
Shoso-in (Treasury) - You will find there over 9000 sacred art objects like textiles, masks, weapons and much more. Some of them were gifts to the temple by empresses and emperors.
Nara Park - Enjoy the red deer there:) They love to eat special crackers called shika senbeie. You can buy these crackers for appr. 150yen.
Festival & Events
(dates can change without notice)
March
Omizutori Festival (1st - 14th)
This Japanese Buddhist festival dates back 1000 years. Priests at the Todaiji Temple perform rituals (called Shuni-e) for 14 days. They pray for world peace, rich harvest and confess their sins. A very special event during these 14 days is Otaimatsu. Priests running with huge pine torches through corridors of the Nigatsu-do Hall. It is said that if you get hit by these fire sparks no evil thing will harm you. Dont miss out the Omizutori ceremony on the 13th of March. Water is being collected by priests infront of the Todaiji Temple. It is believed this water has the power to cure diseases.
August
Toka-ye Lantern Festival (5th - 14th)
Thousands of candles are lit everywhere in Nara between 7:00 pm and 9:45 pm. Enjoy this special atmosphere in the Nara Park, temples and gardens.
Where to stay in Nara?
My 100 Best Moments in Japan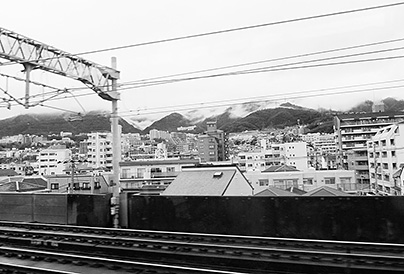 I am visiting Japan nearly every year since 2004. This is my collection of the 100 best moments in my favourite country. Enjoy the pictures and I hope you will start your own journey soon.
read more
Travelers who viewed Todai-ji Temple viewed also: