Yoshino
Please activate Javascript.

Domo arigato.
Yoshino
Facts & Figures
If you are looking for the most famous cherry blossom area in Japan, than you have to visit Yoshino town and especially Mt. Yoshino. Imagine a place with over 30000 cherry trees in full bloom in the end of March till beginning of April. It is my must-see recommendation for you. Yoshino-yama belongs also to the Sacred Sites and Pilgrimage Routes in the Kii Mountain Range, a UNESCO World Heritage Site. The Zao-do Hall of Kimpusen-ji Temple, a national treasure, is another highlight of the area. There is only one wooden structure in Japan larger than Zao-do Hall and this is Daibutsu-den Hall at Todai-ji Temple in Nara. More great temples areas in Yoshino are Yoshimizu-jinja Shrine, Yoshino-jingu Shrine and Yoshino Mikumari Shrine.
History
Yoshino-yama was for many centuries the center of Shugendo mountain worship/asceticism. En-no-Gyoja, founder of this Buddhism sect, gave the order to built Kimpusen-ji Temple's Zao-do Hall during the 8th century. Within the 14th century the town was also used as a refuge for Emporer Go-Daigo. Yoshino is since 2004 a UNESCO World Heritage Site.
Location
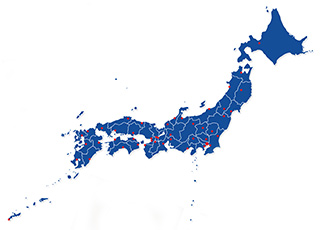 Yoshino is located at the center of the Nara Prefecture along the river Yoshino-gawa.
Address: Yoshinoyama, Yoshino-cho, Yoshino-gun, Nara
How to get to Yoshino?
 105min from Kyoto Station to Yoshino by Kintetsu Kyoto line or
 75min from Osaka-Abenobashi Station to Yoshino by Kintetsu Minami-Osaka line
Sightseeing spots
Top:
Mount Yoshino (Yoshino-yama) - Best cherry blossom spot in Japan and you can enjoy 8 km of paths through wonderful nature. Mt. Yoshino belongs to the Omine Renzan mountains.
Kimpusen-ji Temple - Is a symbol of Mt. Yoshino and the centre of Shugendo sect. The temple complex is a World Heritage Site and National Treasure of Japan. Part of the complex is the Zao-do Hall, second largest wooden building in the world.
Festival & Events
(dates can change without notice)
April
Hanakueshiki festival (12th)
Hanakueshiki is one of the most famous cherry blossom festivals in Japan with a history of over 1000 years. It is also a huge event for followers of the Shugendo faith. Enjoy the great atmosphere, good food and the wonderful nature.
Where to stay near Yoshino?
My 100 Best Moments in Japan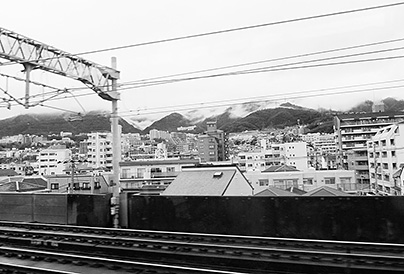 I am visiting Japan nearly every year since 2004. This is my collection of the 100 best moments in my favourite country. Enjoy the pictures and I hope you will start your own journey soon.
read more