Meoto Iwa
Please activate Javascript.

Domo arigato.
Meoto Iwa The Wedded Rocks

Meoto Iwa The Wedded Rocks

Meoto Iwa The Wedded Rocks

Futami Beach, Mie Prefecture

Futami Beach, Mie Prefecture

Futami City Coastline, Mie Prefecture

Futami City, Mie Prefecture

Futami City Ocean View

Stone Latern Close To Meoto Iwa The Wedded Rocks
Facts & Figures
Meoto-iwa or the "Wedded Rocks" is the name for a pair of rocks in Futami Bay. The rocks are located near the Futami-Okitama Shrine. The larger rock on the left is 9m high and represents the husband. The smaller rock to the right is 4m high and represents the wife. They are connected by 5 big sacred shimenawa ropes (made of rice straw). One rope is 35m long/10cm in diameter and weights 40kg. It is said that Meoto-iwa serves as a torii gate to worship the sacred Okimitama Shinseki, a large under water formation 700m off shore.
History
The shimenawa ropes ceremony started as early as the 14th century.
Location
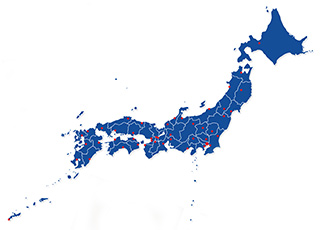 Meoto-iwa is located in the Mie Prefecture at the Futami Bay near Ise City.
How to get to Meoto-iwa?
 from Tokyo to Nagoya to Shima Peninsula
 100min from Tokyo to Nagoya by JR Tokaido Shinkansen
 80min from Nagoya to Ise by Kintetsu limited express train
 15min from Ise to JR Futaminoura Station by Kintetsu train or Japan Railway
 15min from JR Futaminoura Station to Meoto Iwa
Sightseeing spots
Top:
view of sunrise - This place is famous for watching a sunrise between the rocks with Mt. Fuji in the background.
Futami-Okitama Shrine - a Shinto Shrine near Meoto-iwa
Festival & Events
(dates can change without notice)
May
Oshimenawa Harikae Shinji (5th)
The Shimenawa Renewal Festival takes place 3times a year. This is one of the most important festivals for this shrine.
September
Oshimenawa Harikae Shinji (5th)

December
Oshimenawa Harikae Shinji (second or third weekend)

Where to stay in Futami near Meoto Iwa?
My 100 Best Moments in Japan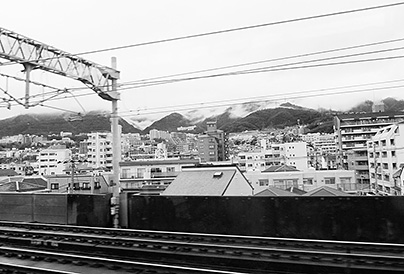 I am visiting Japan nearly every year since 2004. This is my collection of the 100 best moments in my favourite country. Enjoy the pictures and I hope you will start your own journey soon.
read more