Please activate Javascript.

Domo arigato.
Shiobara Valley

Hokigawa River, Shiobara Valley

Hokigawa River, Shiobara Valley

Waterfall, Shiobara Valley

Dense Forest, Shiobara Valley

Kotarogafuchi Chaya (Teahouse), Shiobara Valley

Kotarogafuchi Chaya (Teahouse), Shiobara Valley

Kotarogafuchi Chaya (Teahouse), Shiobara Valley

Kotarogafuchi Chaya (Teahouse), Shiobara Valley

Trees in Shiobara Valley

Ryukano-taki Waterfall in Shiobara Valley

Hiking through the forest, Shiobara Valley
This post can contain affiliate links, which means that we may receive a small commission if you make a purchase using these links.
Facts & Figures
The Shiobara Valley along the Houkigawa River is part of the Nikko National Park. The area near Mount Nasudake (1917m) is a great hiking place, famous for its hot springs (Nasu Onsen and Shiobara Onsen), waterfalls and untouched nature. There are approx. 100 waterfalls in the Shiobara Valley. The best time of the year to visit this beautiful place is during the colorful autumn season.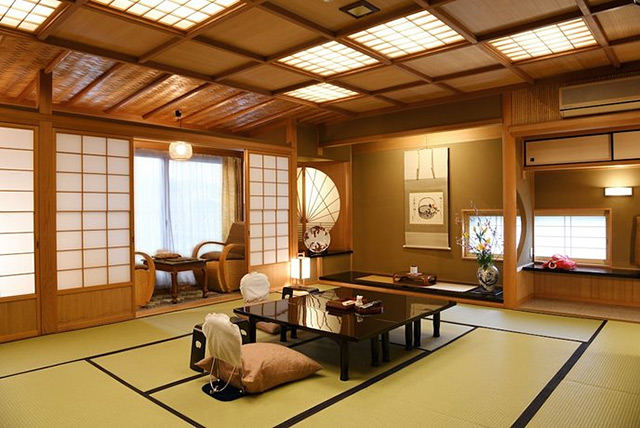  Explore Ryokans in Shiobara Valley >
Ryokans are the perfect way to discover old Japanese culture and traditions.
History
Shiobara Valley is famous for its hot springs. Shiobara Onsen has a history of over 1200 years as a spa town. Many well-known artists and writers like Natsume Soseki (1867 -1916) and Ozaki Koyo (1868 - 1903) have visited this place. More than 50 monuments can be found in this town to honour those famous artists who came here for a onsen visit.
Location
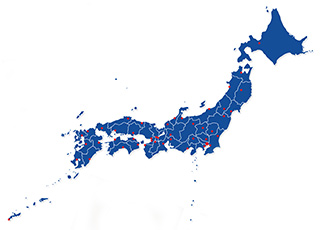 The Nasu-Shiobara Valley is located in the northern part of the Tochigi Prefecture.
Address: 747 Shiobara, Nasu-Shiobara-shi, Tochigi
How to get to Nasu-Shiobara Valley?
 1hr 50min from Tokyo Station to Nasu-Shiobara Station by JR Tohoku Shinkansen Line
 3hrs 20min from Tokyo Shinjuku to Nasu-Shiobara Station by Nasu Resort Express
Sightseeing spots in and around Shiobara Valley
Top:
Momijidani Suspension Bridge next to the Shiobara Dam - It is with 320m the longest suspension bridge within the Shiobara Vallley and one of the longest in Japan.
Ryuka-no-taki - This impressive waterfall with a height of 60m and a length of 130m is flowing over three levels.
Mikaerino-Tsuribashi Suspension Bridge - You must enjoy the panoramic view from the highest bridge in Shiobara. The suspension bridge is 100m long and 30m above the ground.
Mikaeri-taki - The waterfall reaches a height of 20m and is located close to the Mikaerino-Tsuribashi Suspension Bridge.
Shiobara Valley Hiking - There are 2 recommended hiking paths: Yashio hiking course (passing by the Hokigawa Dam) with about 3.7km recommended for families and the more challenging Mikaeri hiking course with 3.3km.
Kotarogafuchi - This old teahouse deep in the forest offers traditional Japanese snacks in an amazing landscape setting. It is my insider tip for you.
Nanatsu-iwa - 7 unique shaped rocks can be seen from the Nanatsu-Iwa bridge.
Shiobara's Eleven Hot Springs - There are 11 hot spring spots located within the Shiobara Valley, which are - Arayu, Fukuwata, Ooami, Shiogama, Shionoyu, Hataori, Monzen, Furumachi, Nakashiobara, Kamishiobara and Motoyu. It is the heaven for onsen lovers:)
Nearby:
Nikko - The city is full of UNESCO World Heritage Sites. The absolute highlight there is the famous Toshogu Shrine. Read more >
Mount Nasudake - The area around the active volcano Mt. Nasudake is a hiking paradise and you should enjoy a relaxing time at the Nasu Onsen hot spring resort.
Festival & Events
(dates can change without notice)
September
Shiobara Onsen (hot spring) festival (mid-September)
The festival is held to show the appreciation of hot springs in this area.
Where to stay in Nasushiobara?
My 100 Best Moments in Japan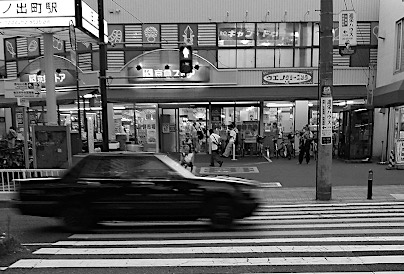 I have visited Japan nearly every year since 2004. This is my collection of the 100 best moments in my favourite country. Enjoy the pictures and I hope you will start your own journey soon.
Find out more >
Books about Japan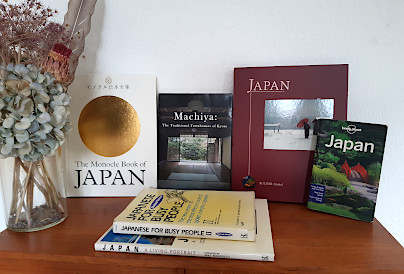 Reading books is a great source of inspiration for me. Check out my recommended list of books about the fascinating country Japan.
My Book recommendations >
Travelers who viewed Shiobara Valley viewed also: