Explore Osaka

Facts & Figures
Osaka is the third largest city in Japan (after Tokyo and Yokohama) and the capital of the Osaka Prefecture. This economic powerhouse is located within the Kansai region of the main island Honshu. Osaka forms together with Kobe and Kyoto the Keihanshin Metropolitan Area. It is with a population of approx. 20 million people the second largest urban area in the country.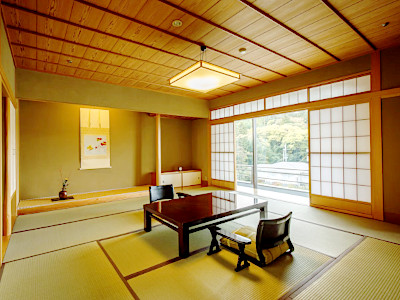  Explore Ryokans in Osaka >
Ryokans are the perfect way to discover old Japanese culture and traditions. Osaka was already an important port during the Kofun period (300 - 538). For a short time period during the 7th and 8th century the first capital of Japan was established in Osaka. The Edo period (1603 - 1868) was a phase of a strong economic growth for the city and gave Osaka the status as the center of Japanese culture. The city was officially established as a municipality in 1889. If you could spend only one day in the city you should visit: Osaka Castle, Osaka Castle Park, Umeda Sky Building, Shitenno-ji Temple, Dotonbori and Museum Of Housing And Living. Osaka is famous for the best food scene in Japan. My tip: Try out at least once the Takoyaki Octopus Balls:)
My tips for local activities
How about exploring the highlights and hidden gems of the fascinating metropolis Osaka with a local guide. Check out this page > for more details.
Most popular attractions in Osaka
(ranked by visitor numbers)
Location
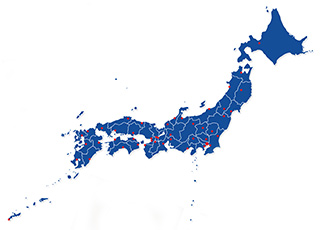 Osaka is located in the Kansai region on the main island Honshu within the Osaka Prefecture.
How to get to Osaka?
 People from foreign countries arrive usually at the Kansai airport.
 2,5 - 3 hrs from Tokyo served by Tokaido Shinkansen