Isshin-ji Temple in Osaka
Please activate Javascript.

Domo arigato.
Isshin-ji Temple, Osaka

Niomon Gate Isshin-ji Temple, Osaka

Guardians Niomon Gate Isshin-ji Temple, Osaka

Low Relief At Entrance Gate Isshin-ji Temple, Osaka

Hondo (Main Hall) Isshin-ji Temple, Osaka

Kaisan-Do (Memorial Hall) Isshin-ji Temple, Osaka

Kaisan-Do (Memorial Hall) Isshin-ji Temple, Osaka

Isshin-ji Temple, Osaka

Buddha Statue Isshin-ji Temple, Osaka
Facts & Figures
Isshin-ji is a Buddhist temple of the Jodo-shu (Pure Land Buddhism) school. Isshin-ji is known all over Japan as - temple of Buddha statues made of dead people's bones.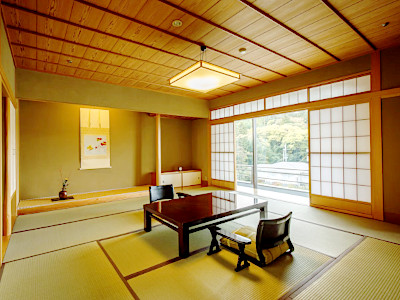 Explore Ryokans in Osaka
Ryokans are the perfect way to discover old Japanese culture and traditions. Every 10 years such a statue (okotsu butsu) is formed from the ashes of thousands of people, who have past. The next will be created in 2017. This procedure, which started in 1887, seems a bit strange for people outside of Japan, but it is really a great honour for the followers of the Jodo-shu school to be so close to Buddha after someone died. Responsible for the modern design of the outstanding temple gate and Hiso-den building is the current head priest, who is also an architect.
Isshin-ji Temple:

Opening Hours

- 9:00 am to 4:00 pm

Closed

- never, open the whole year

Admission Fee

- free
History
In 1185 Isshin-ji was founded by Honen (1133 - 1212), a Pure Land Buddhist and religious reformer. During Ieyasu Tokugawa's siege on Osaka Castle (1614 - 1615) the famous shogun took up residence on the temple grounds for his temporary headquarters. The temple was completely destroyed during World War 2. In 1957 the first building of the temple complex, called Nokotsudo, was rebuilt. The modern main gate is dating back to 1997.
Location
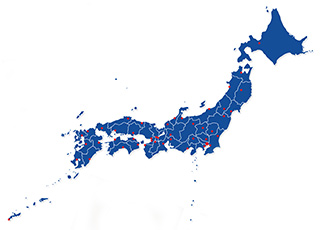 Isshin-ji Temple is located near the Tennoji-ku Park in Osaka.
Address: 2-8−69 Tennoji-ku, Osaka-shi, 543-0062 Japan
How to get to Isshin-ji Temple?
 10min from Tennoji Station served by JR Loop Line
Sightseeing spots at the temple grounds
Top:
Temple Gate Entrance - This amazing gate was designed in 1997 by the current head priest.
Hiso-den building - The current head priest designed also this structure.
Festival & Events at Isshin-ji Temple
(dates can change without notice)
August
Jizo Bon festival (23rd - 24th)
Jizo is the guardian deity of children and the festival is celebrated in his honour. Kids can play games on the temple grounds and there are a lots of sweets, toys and fun.
Where to stay in Osaka?
My 100 Best Moments in Japan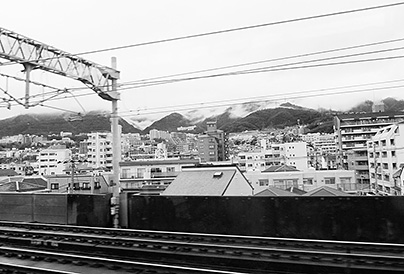 I am visiting Japan nearly every year since 2004. This is my collection of the 100 best moments in my favourite country. Enjoy the pictures and I hope you will start your own journey soon.
read more
Travelers who viewed Isshin-ji Temple viewed also: