Sensoji Temple in Tokyo
Please activate Javascript.

Domo arigato.
Sensoji Temple In Asakusa (Tokyo)

Map Of Sensoji Temple In Asakusa Tokyo

Kaminarimon Gate, Sensoji Temple In Asakusa

Kaminarimon Gate, Sensoji Temple In Asakusa

Nio Guardian At Kaminari-mon (Gate)

Giant Red Chochin (Paper Lantern) At Kaminari-mon (Gate)

Giant Red Chochin (Paper Lantern) At Kaminari-mon (Gate)

Nakamisedori At Sensoji Temple In Asakusa

Hozomon Gate, Sensoji Temple In Asakusa

Hozomon Gate, Sensoji Temple In Asakusa Tokyo

Hozomon Gate, Sensoji Temple In Asakusa Tokyo

O-Waraji (Traditional Straw Sandals), Hozomon Gate, Sensoji Temple In Asakusa

O-Waraji (Traditional Straw Sandals), Hozomon Gate, Sensoji Temple In Asakusa

Main Hall (Hondo), Sensoji Temple In Asakusa

Main Hall (Hondo), Sensoji Temple In Asakusa

Main Hall (Hondo), Sensoji Temple In Asakusa

Five-storied Pagoda, Sensoji Temple In Asakusa (Tokyo)

Five-storied Pagoda, Sensoji Temple In Asakusa (Tokyo)

Five Story Pagoda At Sensoji Temple In Asakusa

Yogodo Hall, Sensoji Temple In Asakusa

Nitenmon Gate, Sensoji Temple In Asakusa

Hashimoto Yakusi-do Temple, Sensoji Temple In Asakusa

Hashimoto Yakusi-do Temple, Sensoji Temple In Asakusa

Entrance Of Asakusa Shrine, Sensoji Temple In Asakusa

Asakusa Shrine, Sensoji Temple In Asakusa

Asakusa Shrine, Sensoji Temple In Asakusa

Asakusa Shrine, Sensoji Temple In Asakusa

Statue Asakusa Shrine near Sensoji Temple

Statue Asakusa Shrine near Sensoji Temple

Festival Food Vendors, Sensoji Temple In Asakusa

Asakusa Cultural and Tourist Information Center
Facts & Figures
Sensoji Temple, also known as Asakusa Kannon Temple, is the oldest and most frequently visited temple in Tokyo. Its history goes back over 1400 years.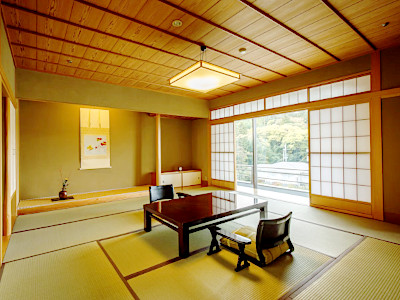  Explore Ryokans in Tokyo >
Ryokans are the perfect way to discover old Japanese culture and traditions. To just give you another number appr. 30 million people visit this place every year. The Buddhist Temple is the headquarter of the Sho-Kannon sect and can be found in Asakusa. Sensoji with its five-story pagoda and the Tokyo Tower are both the most famous landmark buildings in the capital. You will enter the temple grounds through Kaminari-mon (Thunder Gate), which is well-known for its famous huge red paper lantern (Chochin). When you pass through the gate, visitors are encouraged to take a peek under the lantern to find a hidden dragon on the base. The dragon represents Kinryuzan or Golden Dragon Mountain who protects the entrance from attacks against enemies.
After that you have to follow for 200m the shopping street called Nakamise Dori to the Hozomon gate. Nakimase Street is lined with many souvenirs shops selling charming traditional Japanese handicrafts like folding fans and yukata and plenty of sweets:) After the shopping paradise you will approach the temple's main hall with the five-story pagoda. Close to the main building you will find the Asakusa Shrine, which was built in 1649 by Tokugawa Iemitsu (1604 - 1651).
Sensoji is only a short 15min train ride from Tokyo Station and only 5min away from Akihabara. My tip: Enjoy some of the festivals held throughout the year at the temple grounds, like Sanja Matsuri (May) and Asakusa Samba Carnival (August). Funny fact: Sensoji Temple is known for its fortune tellers. If you are really curious what the future will bring shake a little container full with sticks, take a stick and get your fortune from a small shelf that has the same number as your stick. You will also receive a short Japanese poem.
Main Hall (Kannondo Hall)

Opening Hours

- 6:00 am to 5:00 pm (from April till end of September)

Opening Hours

- 6:30 am to 5:00 pm (from October till end of March)

Closed

- never, always open

Admission Fee

- free
My tips for local activities
How about exploring the fascinating Sensoji Temple with an English-speaking tour guide. Check out this page > for more details about this tour.
History
The Sensoji Temple was built near the Sumida River for the goddess of Kannon (bodhisattva Kannon). Legend has it that in 628 (during Asuka Period 538 - 710), two brothers - Hinokuma brothers, fished out a statue of the goddess of mercy or Kannon from the Sumida River. No matter how many times the two brothers would try to put the goddess statue back into the water, it would return to them, which is why they decided to build a Temple to honor Kannon upon receiving advice from the local priest. Construction of the temple was completed in 645, which makes the Sensoji Temple the oldest of Tokyo.
The Edo culture led to the rapid development of Sensoji Temple. The traces of Edo culture can still be felt by the locals that reside nearby the temple. The news of the temple construction quickly spread to other regions of Japan, which caused pilgrims to start flocking in for spiritual guidance. Sensoji was destroyed several times by earthquakes and fire. In 1649 the temple complex was again rebuilt. The whole structure survived for nearly three centuries till the end of WW2. After heavy bombings on 10th of March in 1945 the temple burned down. The reconsruction process for the main buildings of Sensoji started in 1951 and it took 7 years to finish this project. Later Kaminari-mon Gate, Hozomon gate and the famous five-story pagoda were rebuilt in 1960, 1964 and 1973. The temple is now the symbol of peace and rebirth for the Japanese people.
Location
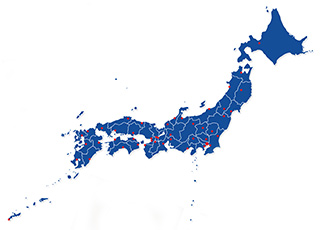 Sensoji Temple can be found in Asakusa, an area located within the north-east part of central Tokyo.
Address: 2-3-1 Asakusa, Taito-ku, Tokyo
How to get to Sensoji Temple / Asakusa?
 Asakusa is connected by Asakusa and Ginza Subway L., Tsukuba Express, Tobu Rail.
 10min from Ueno Station to Asakusa by Ginza Subway Line or
 10 min from Shinjuku Station to Kanda Station by JR Chuo Line and
 10min from Kanda Station to Asakusa by Ginza Subway Line or
 10 min from Tokyo Station to Kanda Station by JR Yamanote Line and
 10min from Kanda Station to Asakusa by Ginza Subway Line
Sightseeing spots at the Sensoji temple grounds
Top:
Asakusa Cultural and Tourist Information Center - Start here your exploration of the place. You will find the office opposite of the Kaminari-mon gate and it offers useful informations for every tourist. My tip: Check out the 8th floor of the building to get an amazing view over Sensoji.
Kaminari-mon or Thunder and Lightning Gate - You will find at the outer gate the most famous big red paper lantern (Chochin) in Japan. It is a tourist magnet and the number one photo spot in Asakusa. Its history dates back to the 10th century. The last reconstruction happened in 1960. The massive red colored Kaminari-mon gate has a width of 11.4m and a height of 11.7m. You will find two statues there on the right Fujin (god of wind) and on the left Raijin (god of lightning and thunder).
Nakamisedori - The 200m long always crowded shopping street has an impressive history. Enjoy the atmosphere there and try out as many Japanese snacks as you can:) I loved Ningyo-yaki (baked pancake dough with red bean paste) and Kaminari-Okoshis (Japanese-style rice crispies).
Hozomon Gate or Niomon Gate - You will find at the end of Nakamisedori this impressive wodden gate with a huge paper lantern. Hozomon has a width of 21.1m and a height of 21.7m. That means it is much larger than Kaminari-mon. On the backside of the gate hang 2 gigantic o-waraji (traditional straw sandals) with a height of 4.5m and a weight of 2.5 tons apiece. The sandals belong to Nio a guardian deity and should show his power and size.
Main Hall (Kannondo Hall) - The main building of the Sensoji Temple is called Kannondo Hall. The red and white building was reconstucted in 1958, but its history dates back till 1651. The hall contains a golden image of the goddess of mercy (kannon). In front of the main hall you will see many people covering themselves with smoke coming from a large cauldron of incense. It is believed to improve your health with this ritual. Btw the illumination of the building at night is really beautiful and my must-see recommendation for you.
Five-story pagoda (goju-no-to pagoda) - The five-story pagoda was reconstrcuted in 1973. The height of the building is 48m. Do not miss the beautiful tea garden (Dembo-in) nearby the pagoda. Enshu Kobori (1579 - 1647) was a famous landscape gardener and responsible for the design. Please make a call in advance to the temples main office to get access.
Asakusa Shrine - It is a shinto shrine right next to the Senso-ji Buddhist temple. The shrine was built in 1649 by shogun Tokugawa Iemitsu (1604 - 1651). No entrance fee is charged and its always open for the public. It was a big miracle that the Asakusa Shrine survived the bombings of WW2. Every year in May the biggest festival in Tokyo - Sanja matsuri - is held here.
Festival & Events
(dates can change without notice)
May
Sanja Festival - Three Shrine Festival (every third Sunday of May)
It is one of the three great Shinto festivals in Tokyo (Sanja Festival, Kanda Matsuri, Sanno Matsuri at Hie Shrine). The festival last for 3 days and attracts more than 2 Mio visitors. It features a parade with 100 decorated floats and thousands of people.
August
Asakusa Samba Carnival (25th)
The Asakusa Samba Carnival is one of the biggest summer festivals in Tokyo. 18 teams competing for the title. The show starts at 1pm and ends at 6pm. Enjoy colorful costumes, samba floats and drummers.
December
Hagoita Ichi Fair (17th till 19th)
Every year in December the Hagoita-ichi (Hagoita Market) at Sensoji Temple in Asakusa is a magnet for thousands of visitors. Hagoita are artistic and brightly colored wooden paddle, which are used to play the traditional Japanese New Year's game called Hanetsuki. Hagoita are popular good luck charms and gifts.
My 100 Best Moments in Japan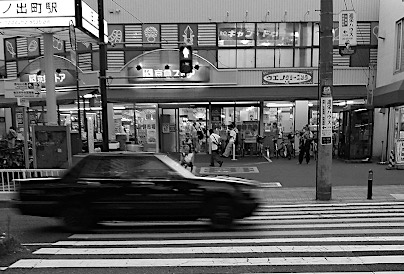 I have visited Japan nearly every year since 2004. This is my collection of the 100 best moments in my favourite country. Enjoy the pictures and I hope you will start your own journey soon.
Find out more >
Books about Japan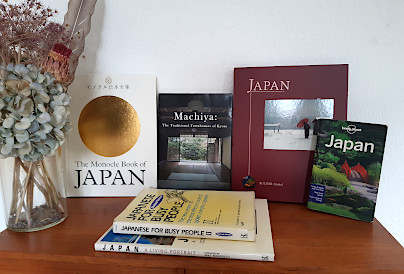 Reading books is a great source of inspiration for me. Check out my recommended list of books about the fascinating country Japan.
My Book recommendations >
Travelers who viewed Sensoji Temple viewed also: