Shimokitazawa in Tokyo
Please activate Javascript.

Domo arigato.
Shimokitazawa Neighbourhood

Shimokitazawa Neighbourhood

Shimokitazawa Neighbourhood

Cafe Shimokitazawa Neighbourhood

Shimokitazawa Neighbourhood

Small Shrine in Shimokitazawa

Cafe Shimokitazawa

House Shimokitazawa

Shimokitazawa Street Scene

Shimokitazawa Neighbourhood

Shimokitazawa Neighbourhood

Shimokitazawa Neighbourhood

Shimokitazawa Neighbourhood

Shimokitazawa Map
Facts & Figures
The neighbourhood of Shimokitazawa, also known as Shimokita, is one of the best places for living in Tokyo. Downtown Shinjuku is just a short train ride away, but this place feels like a bohemian village within this giant city.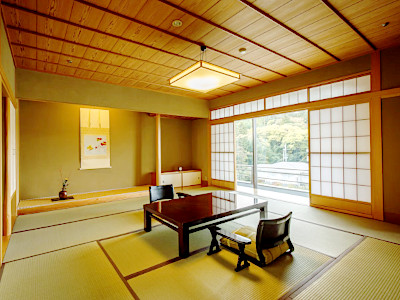  Explore Ryokans in Tokyo >
Ryokans are the perfect way to discover old Japanese culture and traditions. What makes this place so lovely are the narrow streets, theaters, cafes, small independent fashion shops for vintage clothing, live music clubs and so much more. Everything here feels more down to earth than the crazy Shibuya or noisy Harajuku. It is an amazing place for young trendsetting people. The Japan National Tourism Organization (JNTO) published the results of a survey under young people in Tokyo with the question: Where would you like to live in Tokyo? You know already the answer:) Shimokitazawa was under the top 3.
My tips for local activities
How about exploring the fascinating city Tokyo with a local guide. Check out this page > for more details about this tour.
History
Shimokitazawa was in the old days a small farming community. In 1921, after the Great Kanto Earthquake, many people had to leave the destroyed center of Tokyo and settled in this area. The Shimokitazawa neighbourhood survived the World War 2 bombings and became afterwards a US second-hand market place for soldiers. Parts of it can still be found. During the 1970s the young hip people of Tokyo discovered this place and transformed it in this unique bohemian village. Unfortunately in 2004 the Setagaya City Council released a plan for the future to redevelop a large section of Shimokitazawa, including the construction of several skyscrapers, and extending Route 54 across the city. Let´s hope this will not destroy the charm of this nice place.
Location
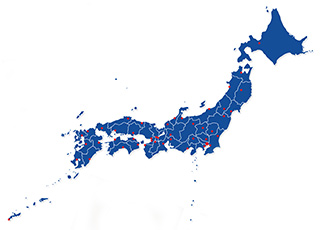 Shimokitazawa is located within the Setagaya district on the western side of Tokyo.
Address: 2-23-9 Kitazawa, Setagaya-ku, Tokyo
How to get to Shimokitazawa?
 7min from Shinjuku to Shimokitazawa Station served by Odakyu Line
 3min from Shibuya to Shimokitazawa Station served by Keio Inokashira line
Sightseeing spots
Top:
Theaters - You should check out the Honda Gekijo theater, Ekimae Gekijo theater and Tollywood Short Film Theater.
Live music venues - Shelter and Live House Shimokitazawa Yaneura are the 2 top adresses.
Festival & Events
(dates can change without notice)
January/February
Shimokita Tengu Matsuri or Long Red-nosed Goblins Festival (3 days, end of Jan - begin of Feb)
The festival is held to honor Tengu (Japanese god of mischief and patron saint of the martial arts). The annual ritual of Setsubun involves a lot of bean-throwing, so be prepared. The highlight is the parade on Saturday afternoon. A huge and bright red tengu head will be carried through the narrow streets and children wearing goblin masks at the same time.
February
Shimokitazawa Theater Festival (whole month)
Enjoy various plays which are performed at eight small theaters in Shimokitazawa.
July
Shimokitazawa Music Festival (5th - 9th)
This annual music festival offers great lives shows on outodoor stages, streets and indoor clubs. There are musical parades and international + local bands will rock the show.
My 100 Best Moments in Japan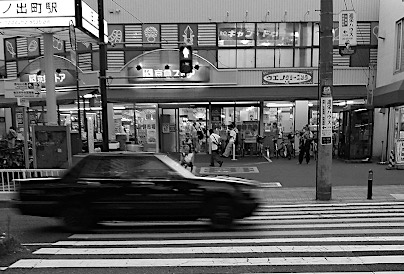 I have visited Japan nearly every year since 2004. This is my collection of the 100 best moments in my favourite country. Enjoy the pictures and I hope you will start your own journey soon.
Find out more >
Books about Japan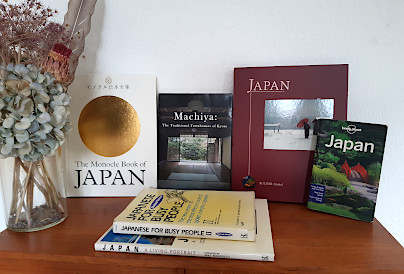 Reading books is a great source of inspiration for me. Check out my recommended list of books about the fascinating country Japan.
My Book recommendations >
Travelers who viewed Shimokitazawa viewed also: