Please activate Javascript.

Domo arigato.
Azabu District, Minato, Tokyo

Street Scene, Azabu, Tokyo

Backstreet Scene, Azabu, Tokyo

Shakaden, Azabu District, Tokyo

Azabu District, Tokyo

Austrian Embassy, Azabu District, Tokyo

Azabu-juban, Tokyo

Kimi-chan, Azabu-juban, Tokyo

Motoazabu Hills, Azabu-juban, Tokyo

Motoazabu Hills Forest Tower, Tokyo

Hikawa-jinja Shrine, Azabu, Tokyo

Zenpuku-ji Temple, Azabu, Tokyo

San Marino Embassy, Azabu, Tokyo

Residential Area, Azabu, Tokyo

Street Scene, Azabu, Tokyo

Tokyo Tower, Azabu
Facts & Figures
The Azabu area within Minato ward is home of a very large number of foreign embassies and consulates.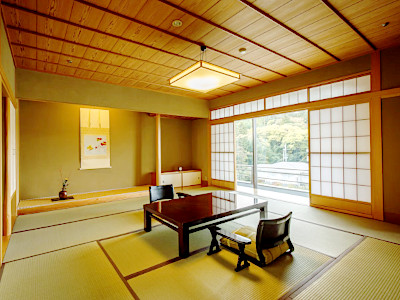  Explore Ryokans in Tokyo >
Ryokans are the perfect way to discover old Japanese culture and traditions. You will find there some of Tokyo´s most expensive properties, international schools, Western-style restaurants and high class residential areas. The quiet neighbourhood has maintained the charm of the old Tokyo times and is a treasure box full of amazing, sometimes hidden sightseeing spots. I liked especially the second oldest temple of Tokyo called Zenpukuji (Azabu-san), the Tokyo Tower, Reiyukai Shakaden Temple, Motoazabu Hills complex and the Kimi-chan statue. The area, south of Roppongi, is divided in 8 parts which includes Azabudai, Higashi-Azabu, Azabu-nagasaka-cho, Azabu-Juban, Nishi-Azabu, Minami-Azabu, Moto-Azabu and Azabu-Mamianacho.
My tips for local activities
How about exploring the fascinating city Tokyo with a local guide. Check out this page > for more details about this tour.
History
Azabu has seen many changes over the centuries. It startet as a place for farmers, became urbanized during the regency of Tokugawa Ieyasu (1543 - 1616) and developed into Edo´s largest horse market (Juban Horse Grounds). Azabu is now home of many embassies and this goes back to the first US delegation in 1859, which was established in this area. During the Taisho period (1912 - 1926) the place became the most popular entertainment district in Japan. During World War 2 in 1945 Azabu was completely destroyed by bomb attacks. After the war the area developed into an upscale residential place. Many celebrities, artists, industry tycoons and politician call this place home now.
Location
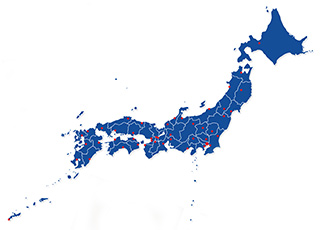 Azabu is located south of Roppongi within Minato-ku (ward) in Tokyo.
How to get to Azabu area (start point at Tokyo Tower)?
 Akabanebashi Subway Station is served by Oedo Line
 5min from Akabanebashi Subway Station (Exit 2) to Tokyo Tower
 Kamiyacho Subway Station is served by Hibiya Line
 7min from Kamiyacho Subway Station (Exit 1) to Tokyo Tower
 Onarimon Subway Station is served by Mita Line
 6min from Onarimon Subway Station (Exit No. A1) to Tokyo Tower
 Daimon Subway Station is served by Asakusa Line
 10min from Daimon Subway Station (Exit A6) to Tokyo Tower
 Hamamatsucho Station is served by JR Yamanote and JR Keihin-Tohoku Line
 15min from Hamamatsucho Station (North Exit) to Tokyo Tower
Sightseeing spots in the area
Top:
Tokyo Tower - This tower with an height of 333m is the symbol of Tokyo and an amazing sight. Read more
Shakaden ("Buddha Hall") - The cathedral of the Buddhist Reiyukai sect was built in 1975.
Zenpuku-ji Temple - This temple was founded in 824. It is after Sensoji the second oldest temple in Tokyo.
Motoazabu Hills Forest Tower - You will easily find the 29 floor landmark building near Zenpuku-ji Temple.
Arisugawa-no-miya Memorial Park - Part of the park is the Tokyo Metropolitan Central Library.
Embassies - Take a look at the German, French, Korean etc... embassy.
Korin-ji Temple - The temple was bulit in 1678.
Festival & Events
(dates can change without notice)
August
Azabu-Juban Noryo Festival (late Aug)
It is one of Tokyo's favourite traditional festivals with 52 years of history. Enjoy for 2 days dance performances, live music and really good food:)
December
Tokyo Tower Christmas Illumination (Dec)
Plan a romantic trip on Christmas Eve to the tower and enjoy the illumination.
Tokyo Tower New Year's Eve (31st)
At midnight the number of the new year is displayed.
My 100 Best Moments in Japan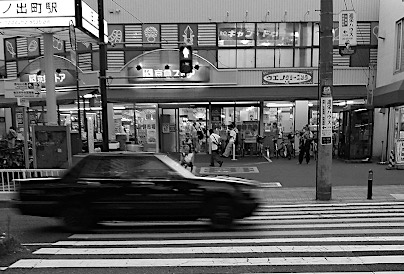 I have visited Japan nearly every year since 2004. This is my collection of the 100 best moments in my favourite country. Enjoy the pictures and I hope you will start your own journey soon.
Find out more >
Books about Japan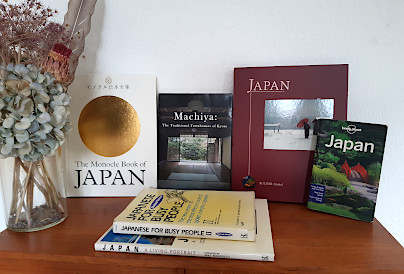 Reading books is a great source of inspiration for me. Check out my recommended list of books about the fascinating country Japan.
My Book recommendations >
Travelers who viewed Azabu District viewed also: