Dogashima/Shimoda
Please activate Javascript.

Domo arigato.
Izu Peninsula Coastline Of Dogashima

Dogashima Sightseeing Boats

Boats Tour Along The Dogashima Coastline

Izu Peninsula Dogashima Coastline

Izu Peninsula Dogashima Coastline

Izu Peninsula Impressive Coastline Of Dogashima

Cave Entrance Along The Dogashima Coastline

Large Cave Tensodo Along The Dogashima Coastline

Izu Peninsula Impressive Coastline Of Dogashima

Shimoda Floating Aquarium

Izu Peninsula Buddha Statue In Shimoda

Shimoda City Izu Peninsula

Izu Peninsula Coastline Near Shimoda City
Facts & Figures
Dogashima is one of the most popular spots on the west coast of the Izu peninsula. The coastline there is famous for towering cliffs, uniquely-shaped rocks, caves and small islands.
History
Past volcanic eruptions created the beautiful coastline of Dogashima. Lava flows and the erosion by the sea made this area an unique tourist destination.
Location
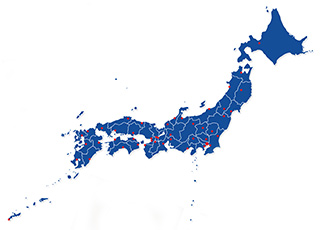 Dogashima is located within the Shizuoka prefecture at the Izu peninsula.
How to get to Dogashima?
 50min from Tokyo to Atami Station by JR Tokaido Shinkansen
 90min from Atami Station to Shimoda by local train
 1hr from Shimoda to Dogashima by Tokai bus
Sightseeing spots
Top:
Dogashima Island Caves Tour - dont miss to include the Tenso-do Cave in the boat sightseeing tour. The cave has a huge natural hole in the roof.
low tide walk - walk from Sehama-kaigan coast to Sanshirou-jima island
Festival & Events
(dates can change without notice)
Where to stay in Dogashima?
My 100 Best Moments in Japan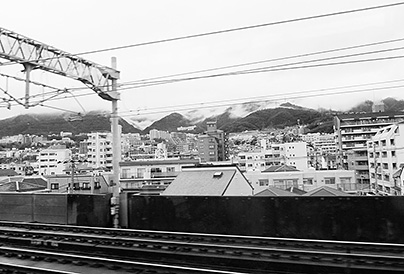 I am visiting Japan nearly every year since 2004. This is my collection of the 100 best moments in my favourite country. Enjoy the pictures and I hope you will start your own journey soon.
read more