Aomori
Please activate Javascript.

Domo arigato.
Downtown Aomori Bay Bridge

Downtown Aomori Bay Bridge At Night

Downtown Aomori Tourist Center

Aomori View From The Hakkoda Mountain Range

Aomori View From The Hakkoda Mountain Range
Facts & Figures
The population of the city Aomori is more than 300,000. The city covers an area of 824.52 square kilometres. It is a great place for an stop over from Tokyo to Hokkaido. This regional transportation hub is a good starting point to explore the Shimokita Peninsula, Hakkoda Mountains or Lake Towada.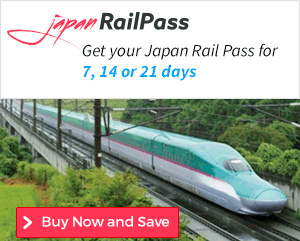 Since 2004 I travel nearly every year to Japan. The rail pass made my life easier to discover all those amazing places in my favourite country.
History
Aomori achieved city status in 1898. Evidence of settlements in this area dating back to 5500 BC. During World War 2 Aomori city was nearly completely destroyed. After a longer rebuilding process the city became the regional commercial and political center.
Location
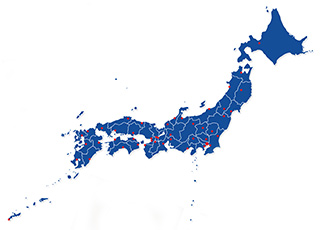 Aomori is located at the northern tip of the Honshu Island.
How to get to Aomori?
 80min from Tokyo Haneda Airport to Aomori by JAL
 3,5hrs from Tokyo to Shin-Aomori by Hayate train/JR Tohoku Shinkansen
 10,5hrs from Tokyo to Aomori Station by Konan Bus, JR Tohoku Bus and Keikyu Bus
Sightseeing spots
Top:
Aomori Prefectural Museum of Art - visit there the outdoor exhibition of the Jomon time (10 000 - 400 BC)
Munakata Shiko Kinenkan - museum with a great collections of art by Munakata Shiko
Festival & Events
(dates can change without notice)
August
Nebuta Matsuri (2nd till 7th)
One of Japan's most famous festivals with thousands of visitors is a must-see during your stay. Huge illuminated floats are carried through the city, accompanied by dance and singer perfromances.
Find out more >
Where to stay in Aomori?
My 100 Best Moments in Japan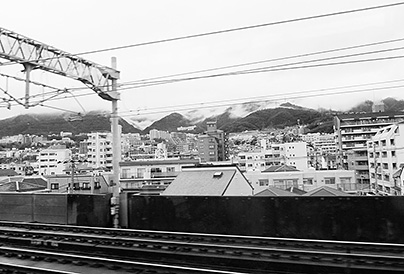 I am visiting Japan nearly every year since 2004. This is my collection of the 100 best moments in my favourite country. Enjoy the pictures and I hope you will start your own journey soon.
read more
Travelers who viewed Tanesashi Coast viewed also: