Best Ryokans in Osaka
Please activate Javascript.

Domo arigato.
Hotel Kuramoto

,

2-11-7 Shimanouchi Chuo-ku, Chuo, Osaka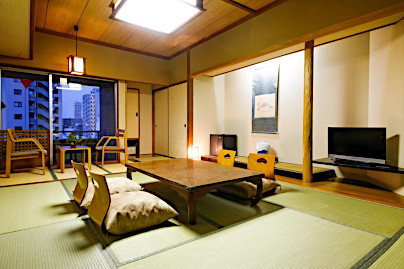 The 3 star Hotel Kuramoto with 24 Japanese styled guest rooms (tatami-mat floors and yukata robes) is located near the Osaka Namba Train Station (15min walk). The dining area offers breakfast and dinner.
Book Here
Hotel Ichiei Osaka

,

1-6-8 Nambanaka, Naniwa, Osaka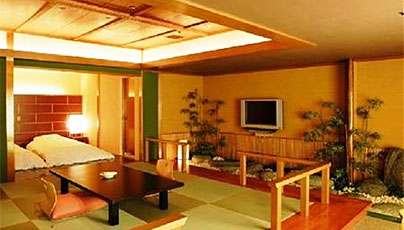 The 3 star Hotel Ichiei is conveniently located in the city center of Osaka (3min walk from Namba Train Station). The hotel offers an mixture of traditional Japanese rooms and Western rooms. Breakfast and dinner can be served in the guestroom.
Book Here
Kaneyoshi Ryokan Hotel Osaka

,

3-12 Soemoncho Chuo-ku, Chuo, Osaka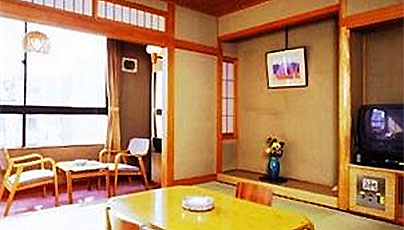 The 2 star Kaneyoshi Ryokan is located near Nipponbashi Subway station (3min walk). It offers large traditional decorated rooms with free Wi-Fi. The service is excellent and don't miss out the delicious fresh seasonal Japanese food in the dining area.
Book Here
Yamatoya Honten Ryokan Osaka

,

2-17-4 Shimanouchi Chuo-ku, Chuo, Osaka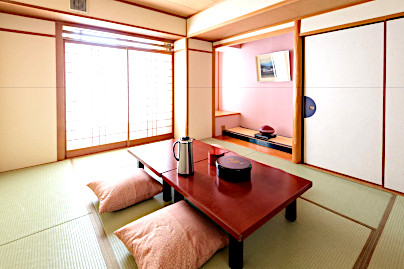 The 3 star Ryokan in downtown Osaka (3min walk from Nipponbashi Station, next to Dotonbori) offers a spacious public bath and free Wi-Fi within the lobby. Each room has a private bathroom with a shower.
Book Here
Hostel 64 Osaka

,

3-11-20 Shinmachi, Nishi Ward, Nishi, Osaka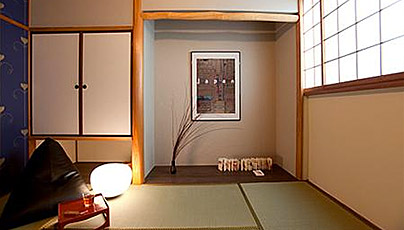 The 2 star Hostel 64 Osaka offers great value for your money. Each of the Japanese styled rooms (futon bedding) are with air-condition. Bathroom facilities are shared. Free Wi-Fi is available within the lobby area.
Book Here
Fushioukaku Hotel

,

128-1 Fushio-cho, Ikeda, Osaka Prefecture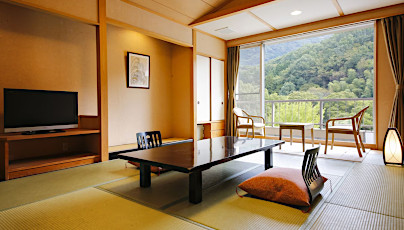 The 3 star Fushioukaku Hotel is located in Ikeda (north of Osaka, 15min by train) and offers 69 guestrooms including air conditioning. Enjoy great facilities like an outdoor pool and hot springs.
Book Here
Search Hotels in Osaka