Lake Chuzenji
Please activate Javascript.

Domo arigato.
Irohazaka Winding Road To Lake Chuzenji

Lake Chuzenji

Lake Chuzenji

Lake Chuzenji

Lake Chuzenji With Mt. Nantai In The Background

Lake Chuzenji Kegon Waterfall

Lake Chuzenji Kegon Waterfall
Facts & Figures
Lake Chuzenji belongs to the Nikko Nationalpark. The scenic lake in the mountains has a circumference of 25 km and a surface area of 11.62 km². The deepest spot in the water reaches 163m.
History
After Mount Nantai errupted 20 000 years ago a river was blocked and this beautiful lake was created.
Location
Sightseeing spots
Top:
Kegon Falls - with 97m one of the highest in Japan, a really impressive sight
Lake Chuzenji - rent a rowing or motor boat there
Chuzenji Tachiki-kannon Temple - houses a 6m tall Kannon statue from the 8th century
Futarasan Shrine - is the second of three Futarasan Shrines in Nikko
Festival & Events
(dates can change without notice)
May
Toshogu Shrine Grand Festival (17th - 18th)
The most important annual festival in Nikko includes a horesback archery and a procession of 1000 warriors. The festival is a re-enactment of the funeral procession of Tokugawa Ieyasu (1542-1616) who founded the Tokugawa Shogunate in Edo (Tokyo).
October
Toshogu Shrine Autumn Festival (16th - 17th)
Is an repetition of the festival in May.
Where to stay in in Nikko near Lake Chuzenji?
My 100 Best Moments in Japan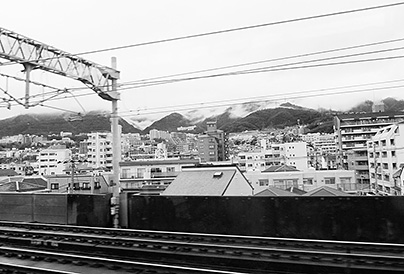 I am visiting Japan nearly every year since 2004. This is my collection of the 100 best moments in my favourite country. Enjoy the pictures and I hope you will start your own journey soon.
read more