Futarasan Shrine in Nikko
Please activate Javascript.

Domo arigato.
Shinmon (Sacred Gate) Futarasan Shrine, Nikko

Futarasan Shrine, Nikko

Futarasan Shrine Romon Gate, Nikko

Shinkyo Bridge (Sacred Bridge), Nikko
Facts & Figures
The Futarasan Shrine is located in the Nikko National park and like many shrines in Nikko, it is also part of Nikko's UNESCO World Heritage Sites. The Shinto shrine was dedicated and named after Mount Futara, which is also located in the same Nikko Park.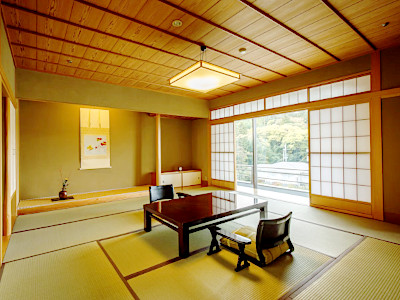 Explore Ryokans in Nikko
Ryokans are the perfect way to discover old Japanese culture and traditions. Mt. Futara is commonly known as Mt. Nantai and is with a height of 2486m the tallest mountain in the park. Futarasan Shrine has a deep religious significance for the locals as it is believed to be the point at which all religions in Japan intersect. It is dedicated to the deities of Nikko's most sacred mountains namely Mount Taro, Nantai and Nyoho. The temple complex covers in area (incl. mountians) of appr. 3400 hectares.
Futarasan Shrine:

Opening Hours

- 08:00 am to 5:00 pm (from April till October)

Opening Hours

- 08:00 am to 4:00 pm (from November till March)

Closed

- never

Admission Fee

- mainly free, only a small area cost 200 yen (Adults)
History
Futarasan Shrine was founded by a Buddhist monk known as Shodo Shonin (735 - 817) in 767. Shodo Shonin explored various parts of Nikko during that time and founded also the nearby Rinno-ji Temple. Shodo Shonin is credited with introducing Buddhism to the Nikko area. Most parts of the shrine complex were rebuilt in 1619 by the famous shogun Hidetada Tokugawa (1579 - 1632), a son of Ieyasu Tokugawa (1543 - 1616).
Location
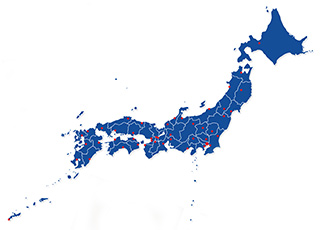 Futarasan Shrine is located just next to the famous Toshogu Shrine in Nikko within the Tochigi Prefecture.
How to get to Futarasan Shrine?
 10min from JR Nikko Station by bus or
 45min from JR Nikko Station
Sightseeing spots at Futarasan-jinja
Top:
Shinkyo Bridge (Sacred Bridge) - Belongs to the 3 most beautiful bridges in Japan. Since 1999 Shinkyo has the status of an UNESCO World Heritage site.
Romon and Shinmon Gate - The gates at the entrance of temple complex are really an impressive sight.
Sacred trees - These gigantic old cedar trees alone are worth a visit.
Festival & Events in Nikko
(dates can change without notice)
April
Yayoi Matsuri (16th - 17th)
The Mikoshi (portable Shinto shrine) procession will be held at the Futarasan Shrine.
May
Toshogu Shrine Grand Festival (17th - 18th)
The most important annual festival in Nikko includes a horesback archery and a procession of 1000 warriors. The festival is a re-enactment of the funeral procession of Tokugawa Ieyasu (1542-1616) who founded the Tokugawa Shogunate in Edo (Tokyo).
October
Toshogu Shrine Autumn Festival (16th - 17th)
Is an repetition of the festival in May.
Where to stay in Nikko?
My 100 Best Moments in Japan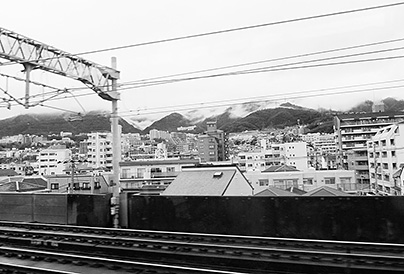 I am visiting Japan nearly every year since 2004. This is my collection of the 100 best moments in my favourite country. Enjoy the pictures and I hope you will start your own journey soon.
read more
Travelers who viewed Futarasan Shrine viewed also: