Iemitsu Mausoleum Taiyuin-byo in Nikko
Please activate Javascript.

Domo arigato.
Yashamon Gate, Iemitsu Mausoleum (Taiyuin-byo), Nikko

Kokamon Gate, Iemitsu Mausoleum (Taiyuin-byo), Nikko

Iemitsu Mausoleum (Taiyuin-byo), Nikko

Iemitsu Mausoleum (Taiyuin-byo), Nikko

Shinyosha (Shed of Portable Shrine), Iemitsu Mausoleum (Taiyuin-byo)

Karamon Gate, Iemitsu Mausoleum (Taiyuin-byo), Nikko
Facts & Figures
The Taiyuin-byo Iemitsu Mausoleum is a UNESCO World Heritage Site and famous for its architecture style with influences from China. The Tokugawa clan created two mausoleums in Nikko and Taiyuin-byo Iemitsu Mausoleum, a subtemple of Rinnoji, is one of them.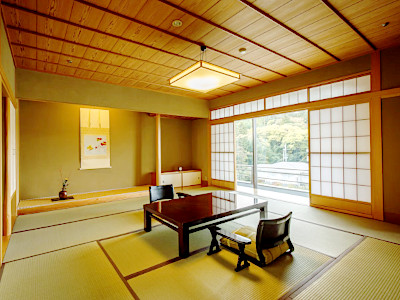  Explore Ryokans in Nikko >
Ryokans are the perfect way to discover old Japanese culture and traditions. It is dedicated to the 3rd shogun of Japan with the name Iemitsu (1604 - 1651). He was the grandson of shogun Tokugawa Ieyasu (1543 - 1616). Taiyuin is the posthumous name of Iemitsu. The area contains a mixture of Shinto and Buddhist structures comparable with the Toshugu Shrine nearby. My personal highlights were the colorful Yashamon and Nitenmon Gate, Honden Main Hall, Kokamon Gate and Mausoleum. The best time to visit this place is during the autumn season.
Taiyuin-byo Iemitsu Mausoleum:

Opening Hours

- 08:00 am to 5:00 pm (from April till end of October, last entry 4:30 pm)

Opening Hours

- 08:00 am to 4:00 pm (from November till end of March, last entry 3:30 pm)

Closed

- never

Admission Fee

- 550 yen (Adults)
My tips for local activities
How about exploring Toshogu Shrine (UNESCO World Heritage Site) and the Kegon Waterfall with a local guide. Check out this page > for more tour details.
History
In 1653 Ietsuna Tokugawa (1641 - 1680), the fourth Shogun, completed the construction of the mausoleum. It was two years after Shogun Iemitsu (1604 - 1651) died. The mausoleum was built on a smaller scale to not overshadow the Toshugu Shrine, where Ieyasu Tokugawa (1543 - 1616), founder of the Tokugawa Shogunate was buried.
Location
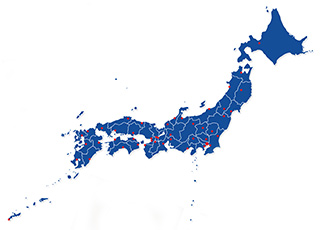 Iemitsu Mausoleum is located nearby the Toshugu Shrine in Nikko within the Tochigi Prefecture.
Address: 2307 Sannai, Nikko-shi, 321-1431 Tochigi Prefecture
How to get to Iemitsu Mausoleum?
 10min from JR Nikko Station by bus or
 45min from JR Nikko Station
Sightseeing spots at Toshogu
Top:
5 Gates - Nio-mon Gate, Niten-mon Gate (Gate of two Gods), Yasha-mon Gate, Kara-mon Gate and Kohka-mon Gate are beautiful decorated pieces of art.
Main Hall Honden - Building is not open to the public, but the structure is known for its beautiful exterior design.
Omizuya Water House - Before you enter the inner grounds this place is used for purification ritual.
Festival & Events in Nikko
(dates can change without notice)
April
Yayoi Matsuri (16th - 17th)
The Mikoshi (portable Shinto shrine) procession will be held at the Futarasan Shrine.
May
Toshogu Shrine Grand Festival (17th - 18th)
The most important annual festival in Nikko includes a horesback archery and a procession of 1000 warriors. The festival is a re-enactment of the funeral procession of Tokugawa Ieyasu (1542-1616) who founded the Tokugawa Shogunate in Edo (Tokyo).
October
Toshogu Shrine Autumn Festival (16th - 17th)
Is an repetition of the festival in May.
My 100 Best Moments in Japan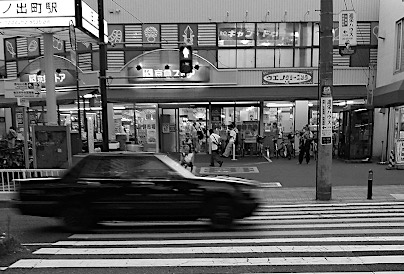 I have visited Japan nearly every year since 2004. This is my collection of the 100 best moments in my favourite country. Enjoy the pictures and I hope you will start your own journey soon.
Find out more >
Books about Japan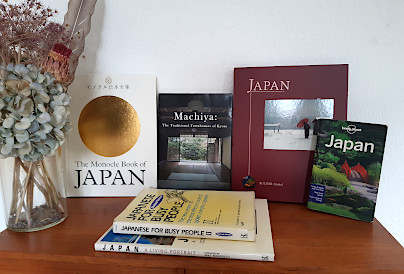 Reading books is a great source of inspiration for me. Check out my recommended list of books about the fascinating country Japan.
My Book recommendations >
Travelers who viewed Iemitsu Mausoleum (Taiyuin-byo) viewed also: