Okutama-ko (Lake Okutama)
Please activate Javascript.

Domo arigato.
Okutama Mountains Great Hiking Spot

Okutama Hiking Tour along the Tamagawa River

Okutama Mountains Hiking Path

Okutama Mountains Hiking Path

Okutama Town and Tamagawa River

Ogouchi Dam near Okutama

Hiking Tour around the Ogouchi Dam

Lake Okutama Ogouchi Dam

Lake Okutama Ogouchi Dam
Facts & Figures
Lake Okutama (Okutama-ko) is an important water reservoir for the city Tokyo. More than 20 percent of the needed water for the capital comes from this place. This artifical lake was created through the Ogouchi Dam (height 149m, length 353m) and covers an area of 263.8 square kilometer with a capacity of 185.000.000 cubic meters of stored water. Okutama-ko (Ogouchi Reservoir) is part of the Chichibu-Tama-Kai National Park. I recommend you to explore this easily accessible area around Lake Okutama during a day trip from Tokyo. It takes just 2hrs to get there from downtown Tokyo. You can do fishing, hiking, camping, swimming, canoeing, forest bathing (Shinrin-yoku), soaking in hot water and you should enjoy every minute of this amazing place.
History
It took 20 years till 1957 to finish the construction of the Ogouchi Dam. 87 people died during the construction phase and 945 households were displaced. To get more information about the damn and region visit the Okutama Mizu-to-Midori-no-Fureaikan museum (Okutama Water and Green Museum) at the Lake Okutama.
Location
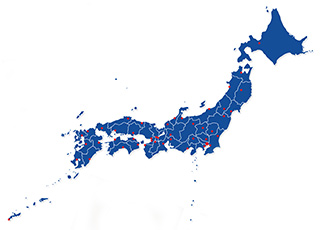 Lake Okutama-ko is located in the western part of the Tokyo Nishitama District.
Address: Okutama, Nishitama-gun, Tokio Prefecture 198-0223, Japan
How to get to Lake Okutama?
 75min from Tokyo (Shinjuku) to Ome Station by JR Chuo Line and
 45min from Ome Station to Okutama Station by JR Ome Line
 20min from Okutama Station to Okutama-ko stop by Kosuge bus
Sightseeing spots at Lake Okutama
Top:
Mukashi Michi Trail - You can follow the trail from Okutama Station to its end at Lake Okutama.
Floating Bridges - Two pedestrian bridges, known as Drum Bridges (Tozura and Mugiyama), floating over the lake with the help of empty oil drums.
Ogouchi-jinja (Ogouchi Shrine) - Ogouchi-jinja gave a new home to 11 gods of nine destroyed shrines from the shore line of Lake Okutama (Okutama-ko).
Nippara Limestone Cave - One of the largest caves in the Kanto area was discovered in 1963. The total length is 800m.
Hot Spring - You will find this onsen (Moegi-no-Yu) near Okutama Station. There is nothing better than a warm relaxing bath after a day of hiking:)
Aomedachi Fudoson rest house - Go there (15min walk from the lake) to eat the best Soba noodles in the world...oichi!!!!
Tamagawa River - You can follow the Otama Walking Trail (length 8km) from Okutama Station to Kori Station along the river.
Mt. Mitake - It is a popular hiking destination near Okutama. The mountain is 929m high with the Musashi-Mitake Shrine at its summit.
Ome - A retro town with some nice vintage houses from the early Showa Period (1926 - 1989).
Festival & Events
(dates can change without notice)
April
Cherry Blossom (mid-April)
You will find at the northern shore of lake Okutama-ko 10 000 cherry trees. It is a great sight during Hanami (cherry blossom season).
Where to stay in Okutama?
My 100 Best Moments in Japan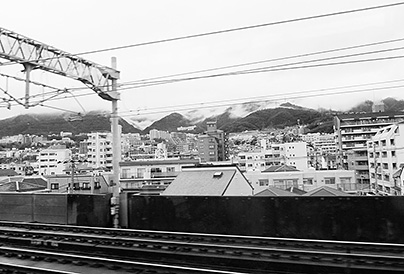 I am visiting Japan nearly every year since 2004. This is my collection of the 100 best moments in my favourite country. Enjoy the pictures and I hope you will start your own journey soon.
read more
Travelers who viewed Lake Okutama viewed also: