Explore Miyajima

Facts & Figures
Miyajima Island also called Itsuku-shima or shrine island, is located near Hiroshima within the Seto Inland Sea. The Itsukushima Shrine with its famous huge torii, a UNESCO World Heritage Site, is located on the island. The torii was created in 1168 (Heian Period) by Tairo no Kiyomori (head of the Heike clan). It is considered as one of the three most scenic spots of Japan. The other two are Matsushima Bay and Amanohashidate.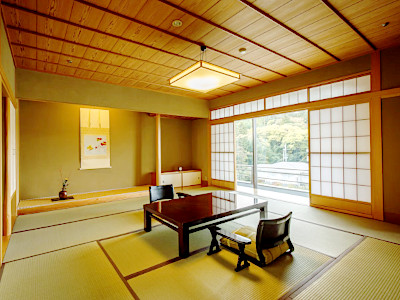  Explore Ryokans in Miyajima >
Ryokans are the perfect way to discover old Japanese culture and traditions. During high tide the shrine and its torii appear to be floating over the water. Miyajima Island is full of temples (Daisho-in Temple, Itsukushima, Senjokaku Hall), pagodas (Miyajima Tahoto, Miyajima Gojunoto), statues, hiking tracks (Mount Misen), parks (Omoto Park), old houses, green virgin forest, wild deer and so much more. To get an good overview of the island you should use a cable car to the top of Mount Misen (535m).
My tips for local activities
How about exploring Itsukushima Shrine on Miyajima and other sightseeing spots in Hiroshima with an English-speaking tour guide. Check out this page > for more details about this tour.
Most popular attractions on Miyajima Island
(ranked by visitor numbers)
Location
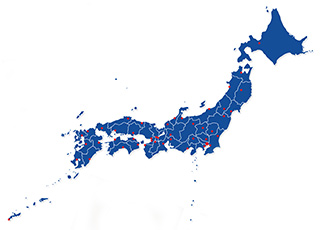 Miyajima Island is located within the city Hatsukaichi in the southwestern part of the Hiroshima prefecture.
How to get to Miyajima Island?
 4-5hrs from Tokyo to Hiroshima Station by JR Tokaido-Sanyo Shinkansen Line
 25min from Hiroshima Station to Miyajima-guchi Station by JR Sanyo Line and
 10min from Miyajima-guchi Station to Miyajima by ferry
Trips to great places nearby Miyajima Island:
for Travelers who would like to dive deeper into Miyajima:
Where to stay on Miyajima Island?