Daisho-in Temple on Miyajima
Please activate Javascript.

Domo arigato.
Daisho-in Temple, Miyajima

Chokugan-do Hall, Daisho-in Temple

Maniden Hall, Daisho-in Temple

Maniden Hall, Daisho-in Temple

Kannon-do Hall, Daisho-in Temple

Spinning Wheels Of Sutra, Daisho-in Temple

Spinning Wheels Of Sutra, Daisho-in Temple

Hakkaku Manpuku Hall, Daisho-in Temple

Kyakuden Hall, Daisho-in Temple
Facts & Figures
Daisho-in temple complex at Miyajima Island is known as the most important temple of Shingon Buddhist school of Omuro. It is also the oldest temple on the island near the world famous Itsukushima Shrine.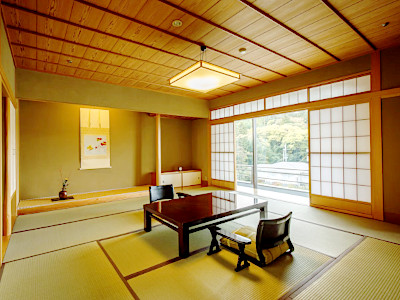  Explore Ryokans in Miyajima >
Ryokans are the perfect way to discover old Japanese culture and traditions. The sacred temple ground consits of buildings like the Hakkaku Manpuku Hall, Kannon-do Hall, Maniden Hall, Nio-mon Gate, Kyakuden Hall and many more. Daisho-in is the 14th temple along the Chugoku 33 Kannon Pilgrimage. The location with the holy Mount Misen and its thick forest as an backdrop is simply amazing. From up there you can also enjoy the view over the Seto Inland Sea.
Daisho-in temple complex:

Opening Hours

- 8:00 am to 5:00 pm

Closed

- never, open the whole year

Admission Fee

- free
My tips for local activities
How about exploring Itsukushima Shrine on Miyajima and other sightseeing spots in Hiroshima with an English-speaking tour guide. Check out this page > for more details about this tour.
History
Monk Kukai, also known as Kobo-Daishi (774 – 835) and founder of Shingon Buddhism, established Daisho-in in 806. Emporer Toba (1103 - 1156) gave the order to pray at this temple for the security and peace of Japan. Emperor Meiji honored Daisho-in by spending time there in 1885. Until the separation of Shinto from Buddhism during Meiji period (1868 - 1912) Daisho-in had 12 affiliated temples. It was also common during that time that the head priest of Itsukushima Shrine was engaged in politics here. In 1991 a strong typhoon destroyed parts of the temple. In 2006 the 14th Dalai Lama visited Daisho-in to celebrate its 1200 years of history.
Location
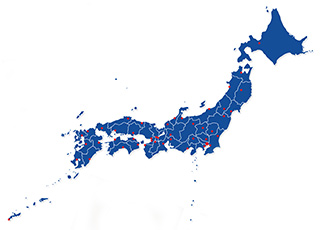 Daisho-in Temple is located on Miyajima Island near Itsukushima Shrine within the city Hatsukaichi in the southwestern part of the Hiroshima prefecture.
Address: 210 Miyajima-cho, Hatsukaichi-shi, Hiroshima-ken, Japan 739-0592
How to get to Daisho-in Temple?
 4-5hrs from Tokyo to Hiroshima Station by JR Tokaido-Sanyo Shinkansen Line
 25min from Hiroshima Station to Miyajima-guchi Station by JR Sanyo Line and
 10min from Miyajima-guchi Station to Miyajima by ferry
 5min from Itsukushima Shrine to Daisho-in
Sightseeing spots at the temple grounds
Top:
Nio-mon Gate - The official and impressive main gateway to the temple grounds is protected by 2 fierce looking guardian king statues. It is believed that these Nio kings ward off evil and therefore help to preserve Buddhist philosophy on earth.
Prayer Wheels (Mani Wheels) - Start spinning the wheels with inscribed sutras on your way up.
Henjyokutsu Cave - The cave with 88 buddhist icons is really an impressive sight. They are related to the 88 temples of the over 1400km long Shikoku Pilgrimage. Instead of going on this journey for 2 months to visit every temple you can get all the same blessings in one spot. Interesting fact under each buddhist icon you will find sand from each of the 88 temple properties. The many lanterns on the ceiling give this cave a mystical atmosphere.
Kannon-do Hall - Inside the hall you will find a Sand Mandala created by Buddhist priests from Tibet and the image of the Deity of Mercy (Kannon Bosatsu) with its eleven heads.
500 Rakan Statues - These small buddha disciples statues are located at the steps of the temple and every statue has a unique face with wooly hats.
Maniden Hall - It is the main prayer hall where the Three Awesome Deities (Sanki Daigongen) of Mount Misen are enshrined.
Maniden Bodaisho Room - Worshippers have donated 1000 images if the Buddha of Infinite Light (Amida Nyorai).
Daishi-do Hall - The founder of the temple, Kobe Daishi, is enshrined here.
Hakkaku Manpuku Hall - The Seven Deities of Good Fortune are enshrined in this octagonal hall.
Chokugan-do Hall - The main hall of the temple complex was built during the 12th century by Emperor Toba. Namikiri Fudo Myo-o (Immovable King) is enshrined here. The image shows a fierce face to show his determination to destroy evil. Do not miss the 1000 Fudo Images (donated by worshippers) and 33 Incarnated Kannon Images.
Mizukake Jizo - Seven Jizo Bosatsu statues are grouped together and worshippers pour water on them to console the souls of the loved ones.
Kyakuden Hall - Kyakuden can be translated with guest hall.
Festival & Events on Miyajima and Daisho-in
(dates can change without notice)
January
New Year Ritual at Daisho-in (1st - 3rd)
Rituals for happiness, health and other wishes start at 12am on New Year´s Day.
February
Miyajima Oysters Festival (9th - 10th)
Miyajima is famous for its oysters. This festival gives you the chance to enjoy this delicious food.
Setsubun Warding Off Evil Ritual at Daisho-in (3rd)
Once the Dai-hannya Sutra Chanting Ritual for warding off evil forces is over bean and mocha rice cakes are thrown to bring in good fortune.
March
Kitchen Knives Ceremony at Daisho-in (8th)
Old kitchen knives gets honored, which are no longer usable. The ceremony is held infront of the Hochozuka Monument.
Kiyomori Festival (22nd)
The Itsukushima Shrine prayer parade is held from 1 to 3pm.
April
Fire Walking Ritual (15th)
This ritual is held twice a year to honor the Three Awesome Forest Deities of Mount Misen. Worshippers have to walk over burning coals while praying for health during this so called Goma Fire Ritual. The fire is lit by the Eternal Fire, which is dating back 1200 years.
August
Kangensai Festival (4th)
The largest annual festival at the Itsukushima Shrine is dating back to the Heian period.
Kannon Grand Ritual (11th)
The legend says if worshippers offer prayers to Kannon Bosatsu (Deity of Mercy) on the 11th of August they will receive the same blessings as if they offered prayers for 48000 days.
Miyajima Water Fireworks Display (11th)
Every year more than 300 000 visitors enjoy this spectacle. It is considered to be one of the most famous in Japan.
September
Lantern Ritual (9th - 11th)
A huge number of lanterns are offered by worshippers during this 3 days event. Their wishes and prayers are dedicated to a peaceful world.
November
Hiwatarishiki in Daiganji (3rd)
Monks from Miyajima island walk over fire during the ceremony. If you are brave enough you can join them:)
Fire Walking Ritual (15th)
This ritual is held twice a year (April and November) to honor the Three Awesome Forest Deities of Mount Misen. Worshippers have to walk over burning coals while praying for health during this so called Goma Fire Ritual. The fire is lit by the Eternal Fire, which is dating back 1200 years.
Where to stay on Miyajima Island?
My 100 Best Moments in Japan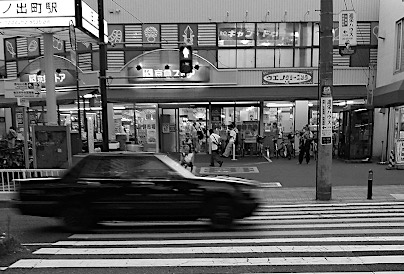 I have visited Japan nearly every year since 2004. This is my collection of the 100 best moments in my favourite country. Enjoy the pictures and I hope you will start your own journey soon.
Find out more >
Books about Japan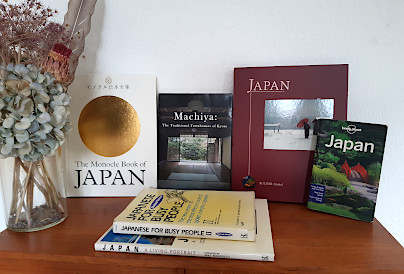 Reading books is a great source of inspiration for me. Check out my recommended list of books about the fascinating country Japan.
My Book recommendations >
Travelers who viewed Daisho-in Temple, Miyajima viewed also: