Innoshima Island
Please activate Javascript.

Domo arigato.
Innoshima Island

Innoshima Island

Innoshima Island Flower Center

Innoshima Island Flower Center

Innoshima Island Flower Center

Innoshima Island Flower Center

Innoshima Island Flower Center

Innoshima Island Flower Center

Innoshima Island Orange Plantation
Facts & Figures
Innoshima Island is located within the Seto Inland Sea near Onomichi. The island has a population of approx. 27000 people and covers an area of 39.76 square kilometre. The islands highest mountain is Mt. Shirataki with 227m.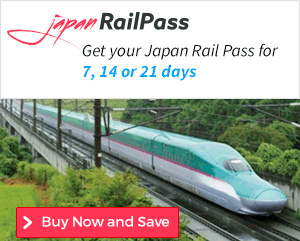 Since 2004 I travel nearly every year to Japan. The rail pass made my life easier to discover all those amazing places in my favourite country. Innoshima is accessible via the Shimanami Kaido. It is a 60km long toll road, which is connecting the main island Honshu with Shikoku via bridges. These bridges connecting in total 8 islands incl. Innoshima. You can cross the bridge by bicycle or foot. My tip: Try out in of the restaurants the dish called in-oko (okonomiyaki layered pancake). This local food is really good.
History
The island was home of the Murakami pirat clans between the 14th and 16th centuries. It is also the birthplace of the famous master Go player Honinbo Shusaku (1829 - 1862). During the 20th century Innoshima became an important area of shipbuilding. Since 2006 Innoshima has been incorporated into the city Onomichi (Hiroshima Prefecture).
Location
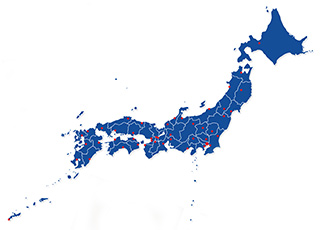 Innoshima is a small island within the Seto Inland Sea near Onomichi.
How to get to Innoshima Island?
 30min from Onomichi Station to Innoshima Ohashi stop by local bus
Sightseeing spots on Innoshima Island
Top:
Innoshima Island Flower Center - It is a hot spot for flower lovers. You will find there over 300 botanical species. The centre is located at the foot of Mt. Shiratake. The entrance is for free and the place is open from 9am till 5pm (closed on Tuesday).
Mount Shirataki - The view over the Inland sea from the top of the 227m high mountain is just breathtaking. There are also 700 Buddha statues (Gohyaku-Rakan) covering the top of the mountain. Each statue has their own unique face expression.
Shimanami Beach - It is one of the best spots to go swimming on the island. Enjoy the nice water park with slides there. The place is open in July and August.
Suigun Jyo (Pirate Castle) - The castle was built in 1983. It includes a museum, where you can learn more about the pirate past. The castle is open daily from 9:30am till 5pm.
Ohamasaki Park - The park is located near the Innoshima Bridge and includes a campsite and trail, which leads to a lighthouse.
Festival & Events
(dates can change without notice)
April
Innoshima Pilgrimage of 88 Sacred Sites
Many people join this pilgrimage and follow the 84km trail within a 3 days period.
August
Island Festival (4th)
First part of the Innoshima Suigun Matsuri (Pirate Festival) includes the Murakami Suigun Ceremony for success in a battle.
Fire Festival (25th)
Second part of the Innoshima Suigun Matsuri (Pirate Festival) is the most popular with a large firework over the ocean on the evening.
Sea Festival (26th)
Third part of the Innoshima Suigun Matsuri (Pirate Festival) includes a Kohaya Boat Race.
Where to stay near Innoshima Island?
My 100 Best Moments in Japan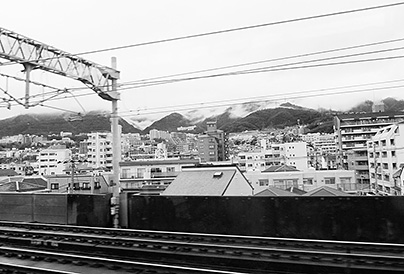 I am visiting Japan nearly every year since 2004. This is my collection of the 100 best moments in my favourite country. Enjoy the pictures and I hope you will start your own journey soon.
read more
Travelers who viewed Innoshima Island viewed also: