Seto Inland Sea
Please activate Javascript.

Domo arigato.
Seto Inland Sea Boat Tour

Seto Inland Sea Boat Tour

Seto Inland Sea Boat Tour

Seto Inland Sea

Seto Inland Sea

Seto Inland Sea

Seto Inland Sea Boat Tour

Boat Tour With The Seto Bridge In The Background
Facts & Figures
The Seto Inland Sea is separating three of the four main Japanese islands of Honshu, Shikoku and Kyushu. An impressive number of nearly 3000 islands are located within the Seto Inland Sea. The length of this international waterway is 450km. The beauty of this area is well-known and puts it on the list of the most popular tourist destinations in Japan. Many large cities like Osaka, Kobe, Hiroshima, Okayama and Kurashiki follow along the coastline.
History
During the Edo period, the Seto Inland Sea was one of the busiest waterways in Japan. In 1934 the Setonaikai National Park was founded. The park, one of the first national parks in Japan, is covering large parts of the coastal area of the Seto Inland Sea.
Location
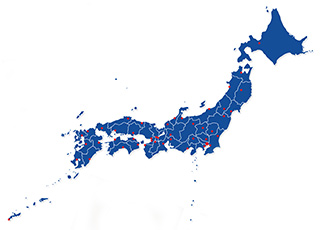 The Seto Inland Sea is located between Honshu, Shikoku and Kyushu.
How to get there? Okayama is a good starting point.
 75min from Tokyo Haneda to Okayama Airport by JAL and ANA
 3,5-4hrs from Tokyo to Okayama by Nozomi or Hikari Shinkansen
 10hrs from Tokyo Shinjuku to Okayama by overnight bus (JR Bus,Ryobi and Odakyu)
Sightseeing spots
Top:
The Great Seto Bridge - the Seto Bridge is one of the three major bridges connecting Honshu with Shikoku
Naoshima island - perfect place for art lovers, the island is full of museums, sculptures and great architecture
Miyajima islands - famous for the torii gate of the Itsukushima Shinto Shrine an UNESCO World Heritage Site
Shimanami Kaido - island hopping by bicycle, enjoy the 60km long journey from Honshu to Shikoku
Shodo Island - Shodo-shima is a very popular tourist spot known for beautiful beaches, wild monkeys and cultivating of olives
Kurashiki - historical place with the well preserved Bikan quarter
Okayama - capital of the Okayama prefecture with two major sightseeing highlights the Okayama Castle (Crow Castle) and Korakuen Garden
Festival & Events
(dates can change without notice)
February
in Okayama: Saidai-ji Eyo or Hadaka Matsuri (Naked Festival) (3rd Saturday)
Around 10 000 men of all ages wearing only fundoshi (loincloth) and tabi (split toe socks) and fighting over two sacred shingi (wooden batons).
July
in Kurashiki: Tenryu Natsu Matsuri (end of July)
This is the largest festival and a summer time tradition in Kurashiki.
Where to stay in Onomichi?
My 100 Best Moments in Japan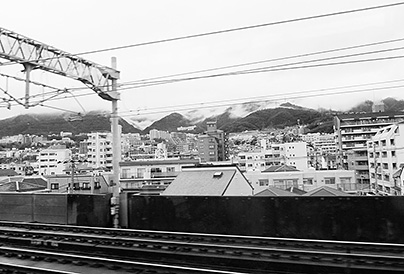 I am visiting Japan nearly every year since 2004. This is my collection of the 100 best moments in my favourite country. Enjoy the pictures and I hope you will start your own journey soon.
read more
Travelers who viewed Seto Inland Sea viewed also: