Chiba Mt. Nokogiri

Show map

Show gallery
Please activate Javascript.

Domo arigato.
Chiba Tokyo Bay View From Nokogiriyama

Tokyo Bay Chiba View From Nokogiriyama

Ruriko Observatory At Mt. Nokogiri In Chiba

Closer Look Ruriko Observatory At Mt. Nokogiri In Chiba

Chiba Hyaku Shaku Cannon Statue

Chiba 30m High Hyaku Shaku Cannon Statue

Chiba Nokogiriyama Buddha Statues

Chiba Nokogiriyama Buddhist Icons

Chiba Nokogiriyama Temple

Chiba Nokogiriyama Nihonji Daibutsu (Great Buddha)

Chiba Nokogiriyama Nihonji Daibutsu (Great Buddha Statue)

Chiba Nokogiriyama Little Jizo Statues
Facts & Figures
The Chiba Prefecture is known to be Tokyo's Secret Backyard and covers an area of over 5,156 square kilometres. The capital of the prefecture is Chiba City. The popular tourist destination in Chiba the Nihon-ji temple complex with its Nihonji Daibutsu (Great Buddha) at the western side of Mount Nokogiri (329 meters high) is my must-see recommendation.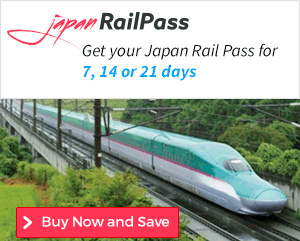 Since 2004 I travel nearly every year to Japan. The rail pass made my life easier to discover all those amazing places in my favourite country.
History
In 1873 the Inba Prefecture and Kisarazu Prefecture were merged to the Chiba Prefecture. The creation of the Nihonji Daibutsu (Great Buddha) is dating back to the late 1700s. With 31m the statue is twice the size of Kamakuras Great Bhudda. After damages through earthquakes and bad weather conditions the Nihonji Daibutsu was restored in 1966.
Location
Show map
The Chiba Prefecture is located in the Kantō region east of Tokyo and belongs to the Greater Tokyo Area. Mount Nokogiri is located on the southern border of the city of Futtsu.
How to get to Chiba Mt. Nokogiri?
 1,5hrs from Tokyo to Hamakanaya station by JR Uchibo Line
 40min from Port Kurihama (Kanagawa) to Port Kanaya (Chiba) by Tokyowan Ferry
Sightseeing spots
Top:
Mount Nokogiri - nice hiking area, with great views over Tokyo Bay
Nihonji Daibutsu (Great Buddha) - largest pre-modern and stone-carved Buddha Statue in Japan
Nihon-ji Temple - located at Mount Nokogiri, founded 725 by priest Gyoki
Hyaku Shaku Cannon Statue - large Buddha carving
Ruriko Observatory - spectecular view
Festival & Events
(dates can change without notice)
April
Cherry Blossom (mid-April)
Chiba is a great place to enjoy the Sakura Season.
Travelers who viewed Chiba Mt. Nokogiri viewed also: