Dotonbori in Osaka
Please activate Javascript.

Domo arigato.
Dotonbori With The Glico Running Man Neon Wall And The Dotonbori Canal

Dotonbori With The Doraku Crab Sign, Osaka

Dotonbori In Namba, Osaka

Dotonbori Canal In Namba, Osaka

Dotonbori In Namba, Osaka

Dotonbori At Night In Namba, Osaka

Dotonbori At Night In Namba, Osaka

Dotonbori Bird Land Sign At Night In Namba, Osaka
Facts & Figures
Dotonbori area along the Dotonbori canal is one of the most popular tourists spots in Osaka. The huge amount of entertainment facilities, restaurants, bars, nightclubs and movie theaters is overwhelming.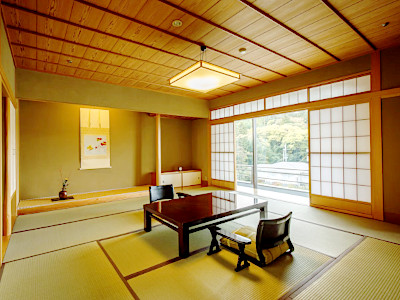 Explore Ryokans in Osaka
Ryokans are the perfect way to discover old Japanese culture and traditions. Many buildings are completely decorated with neon lights and advertisement which gives this place a really unique atmosphere at night. Look out for the famous Glico Running Man neon sign and the Kani Doraku crab sign.
My tips for local activities
How about exploring the Dotonbori street and Kuromon Market in Osaka with a local guide. Check out this page for more details.
History
The construction of the Dotonbori canal started in 1612 by Yasui Dōton a local entrepreneur. In 1621 the Tokugawa Shogunate gave Dotonbori a real boost after the decision to make it the entertainment area of Osaka.
Location
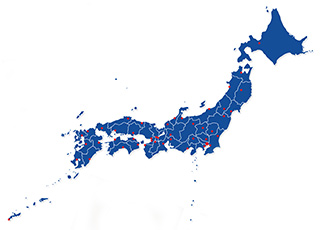 Dotonbori is located between the Dotonboribashi Bridge and the Nipponbashi Bridge within Namba-ku (ward) in Osaka.
How to get to Dotonbori?
 5min from Namba Station served by Midosuji Subway Line
Sightseeing spots
Top:
Glico Running Man - this neon sign is the symbol of Glico candy, built in 1935
Kani Doraku crab sign - constructed in 1960, the crab, a mechanical billboard, is 6.5m wide and a very famous photo spot
Hozen-ji Temple - Hōzen-ji is a small Buddhist temple near Dotonbori
Festival & Events
(dates can change without notice)
July
Namba Yasaka Shrine Summer Festival Funatogyo (13th)
Funatogyo (Boat Procession) is a Water Metropolis festival where you can see many beautiful decorated boats (shinto-style) sailing up and down the Dotonbori River. More than 20 boats with some of them carrying musicians, drummers provide the visitors a great show.
Tenjin Matsuri Festival (24th till 25th)
Osaka's greatest traditional festival (over 1000 years old) and ranked as one of the top 3 festivals in Japan. Enjoy spectecular processions on land and in the water, great fireworks and a unique atmosphere created by the traditional costumes and music. My must-see recommendation for you.
July/August
Dotonbori Lantern Festival (July till August)
Numerous lanterns along the Dotonbori Canal create a beautiful Summer atmosphere.
Where to stay in Osaka?
My 100 Best Moments in Japan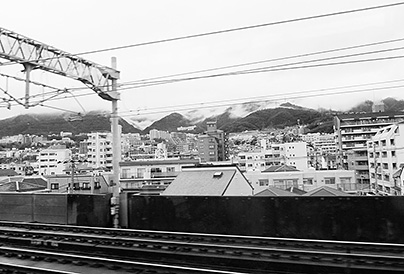 I am visiting Japan nearly every year since 2004. This is my collection of the 100 best moments in my favourite country. Enjoy the pictures and I hope you will start your own journey soon.
read more