Tempozan Park in Osaka
Please activate Javascript.

Domo arigato.
Osaka Tempozan Park With The Tempozan Bridge

Osaka Tempozan Park

Osaka Tempozan Park With The Statue Of Sutezo Nishimura

Osaka Tempozan Park

Osaka Tempozan Park With The Tempozan Ferris Wheel

Osaka Tempozan Park With The Tempozan Bridge

View Over The Aji River From The Osaka Tempozan Park
Facts & Figures
The Tempozan Park is a beautiful little seaside park within the Tempozan district.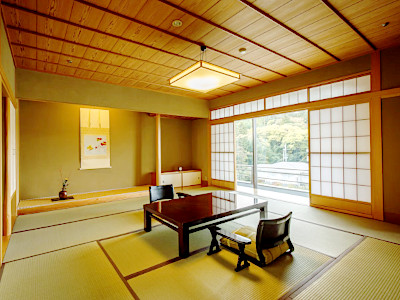 Explore Ryokans in Osaka
Ryokans are the perfect way to discover old Japanese culture and traditions. This quiet and relaxing place (built on top of an artificial mountain) contains the statue of Nishimura Sutezo. He was the local harbour chief of construction. The mountain with a height of 4.53 meter is called the lowest mountain in Japan and has been registered with the Geographical Survey Institute. The huge obelisk on top is an interesting sight. The sakura season (cherry blossom) in April is the best time to visit the park. Tip: Nearby the park is the starting point for a free ferry connection between Tempozan and Universal Studios Japan. It is a great way to explore the area.
Tempozan Park:

Opening Hours

- whole day

Closed

- never

Admission Fee

- free
History
Tempozan Park (Tempo - Japanese era from 1830 - 1844, zan stands for mountain) was created in 1831. After the nearby Ajigawa river was dredged the remaining sand was used to create a large hill (Tempozan Hill or Mejirushiyama). In 1958 the area opened as a park for the public.
Location
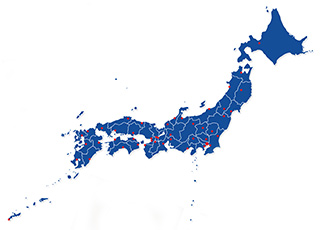 Tempozan Park is located alongside the Ajigawa River within the Tempozan Harbor district at the Osaka Bay, Minato-ku (ward) in Osaka.
Address: 3, Chikkou, Minato-ku, Osaka-shi, Osaka, 552-0021
How to get to Tempozan Park?
 8min from Osakako Subway Station served by Chuo Subway Line
Sightseeing spots
nearby:
Tempozan Ferris Wheel - the Tempozan Giant Ferris Wheel offers great views from 112.5m above ground
KAIYUKAN Aquarium - the KAIYUKAN Aquarium offers 15 tanks full with marine life from the Pacific Rim
Tempozan Marketplace - first food theme park in Japan full with Kansai cuisine
Festival & Events
(dates can change without notice)
July
Tenjin Matsuri Festival (24th till 25th)
Osaka's greatest traditional festival (over 1000 years old) and ranked as one of the top 3 festivals in Japan. Enjoy spectecular processions on land and in the water, great fireworks and a unique atmosphere created by the traditional costumes and music. My must-see recommendation for you.
September
Osaka World Performance Festival (mid Sep)
Great performances are displayed at the Tempozan Marketplace and attracts thousands of visitors every year.
Where to stay in Osaka?
My 100 Best Moments in Japan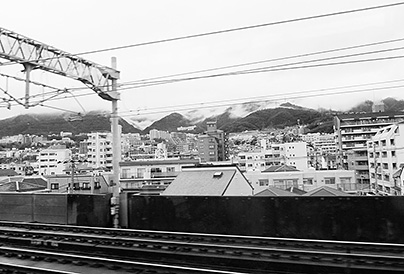 I am visiting Japan nearly every year since 2004. This is my collection of the 100 best moments in my favourite country. Enjoy the pictures and I hope you will start your own journey soon.
read more
Travelers who viewed Tempozan Ferris Wheel viewed also: