Please activate Javascript.

Domo arigato.
Mount Koya Okunoin Cemetery, Wakayama Prefecture

Okunoin Cemetery, Mt. Koya

Okunoin Cemetery, Mt. Koya

Okunoin Cemetery, Mt. Koya

Okunoin Cemetery, Mt. Koya

Okunoin Cemetery, Mt. Koya

Okunoin Cemetery, Mt. Koya

Okunoin Cemetery, Mt. Koya

Okunoin Cemetery, Mt. Koya

Okunoin Cemetery, Mt. Koya

Okunoin Cemetery, Mt. Koya

Okunoin Cemetery, Mt. Koya

Mausoleum Of Monk Kobo Daishi Okunoin Cemetery, Mt. Koya

Konpon Daito Pagoda, Mount Koya

Konpon Daito Pagoda, Mount Koya

Cedar Trees, Mount Koya

Danjo-Garan Central Temple Complex, Mount Koya

Temple Bell Daito No Kane At Danjo-Garan Central Temple Complex

Rokkaku Kyouzo At Danjo-Garan Central Temple Complex

Kondo Hall Danjo-Garan Central Temple Complex

Miyashiro At Danjo-Garan Temple Complex

Daiedo Hall, Danjo-Garan Temple Complex At Mount Koya

Torii Sanno-in, Danjo-Garan Temple Complex At Mount Koya

Sanno-in, Danjo-Garan Temple Complex At Mount Koya

Torodo or Lantern Hall, Koyasan

Kongobuji Temple Gate, Mount Koya

Kongobuji Temple Gate, Mount Koya

Banryutei Kongobuji Stone Garden, Mount Koya

Kongobuji Temple, Mount Koya

Belfry Kongobuji Temple, Mount Koya

Red Bridge Hasu-ike Pond, Mount Koya

Red Bridge Hasu-ike Pond, Mount Koya

Sanmaido Hall And Daiedo Hall At Danjo-Garan Central Temple Complex

Yochi-in Koyasan

Yochi-in Koyasan

Yochi-in Koyasan

Yochi-in Koyasan

Line Of Red Gates (Torii), Mount Koya

Kitsune Statue, Mount Koya

Street View, Mount Koya
Facts & Figures
Koya-san or Mount Koya is the famous home of the headquarters of the Koyasan sect of Shingon Buddhism and a major pilgrimage site. More than 100 temples are located in this area and forming this sacred place in the mountains of Wakayama. Koyasan is also part of the UNESCO World Heritage Site - Sacred Sites and Pilgrimage Routes in the Kii Mountain Range. Shingon Buddhism was introduced to Japan by priest Kobo Daishi / Kukai (774 - 835), the founder of the temple complex at Koyasan. The central or head temple of Esoteric Buddhism in Koyasan is Kongobu-ji temple.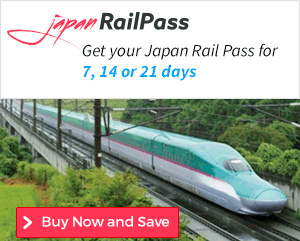 Since 2004 I travel nearly every year to Japan. The rail pass made my life easier to discover all those amazing places in my favourite country. The temple complex, located on a wooded mountaintop, was constructed by the well-known daimyo Toyotomi Hideyoshi. Okunoin, largest graveyard in Japan and site of Kobo Daishi's mausoleum, is also located at the mountaintop and marks the start and end point of the Shikoku 88 Temple Pilgrimage. A visit of Mount Koya would not be complete without staying overnight in one of the temple inns (shukubo). You can participate there in ceremonies performed by priests in the morning.
My tips for local activities
How about exploring the amazing Mt. Koya and its historical places with a local guide. Check out this page for more details.
History
In 816 Emperor Saga gave priest Kobo Daishi the permission to establish a temple complex at Koyasan. Kobo Daishi and his followers founded in this year a Shingon temple complex and religious retreat. During the year 826 started the construction of the Danjo-Garan temple complex. Kobo Daishi's successor Shinzen Daitoku finished the project. Toyotomi Hideyoshi (1536 - 1598, famous daimyo and general) established in 1593 the Kongobu-ji temple. In 2004 Koyasan was listed as an UNESCO World Heritage Site.
Location
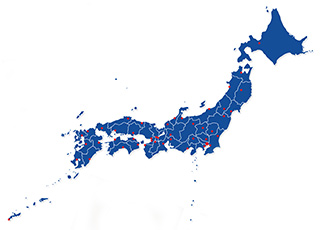 Koyasan is located in the northeastern part of the Wakayama Prefecture.
How to get to Koya-san?
 100min from Osaka Namba Station to Gokuraku-bashi St. by Nankai Koya Line and
 5min from Gokuraku-bashi Station to Koyasan by cable car
Sightseeing spots at Mount Koya
top:
Okunoin - most sacred site in Koyasan, mausoleum of Kobo Daishi (Kuukai) is located here surrounded by the largest graveyard in Japan (app. 500.000 graves)
Kongobu-ji - the head temple of the Shingon Buddhism, an Important Cultural Property, is a 160.000 square meters complex and attracts thousands of visitors every year
Danjo-Garan temple - the sacred area consists of 20 buildings, priest Kobo Daishi opened this place first as a training center of Shingon esoteric Buddhism
Konpon Daito Pagoda - is part of the Danjo-Garan temple, the height of the unique pagoda is 45 meters and contains a statue of the Dainichi Nyorai Buddha
Koyasan Choishi-michi trail - is a 23,5 km trail and was the main access to Koyasan, enjoy the 7hrs hiking tour through a forest of huge Japanese cedar trees from Kudoyama Station to the Daimon Gate (entrance of Mt. Koya)
Banryutei Rock Garden - located within the Kongobu-ji Temple, is with 140 granite stones the largest in Japan
Reihokan Museum - on display are work of religious art
Festival & Events
(dates can change without notice)
June
Aoba matsuri (festival) (15th)
Traditional ceremonies and processions are performed at temples all over the town to celebrate Kobo Daishi's birthday.
August
Mando-kuyo-e (Candle Festival) (13th)
Thousands of candles are placed along the paths of the Okunoin cemetery.
Where to stay near Mount Koya?
My 100 Best Moments in Japan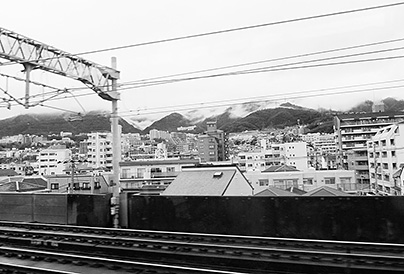 I am visiting Japan nearly every year since 2004. This is my collection of the 100 best moments in my favourite country. Enjoy the pictures and I hope you will start your own journey soon.
read more
Travelers who viewed Mount Koya viewed also: