Kagoshima
Please activate Javascript.

Domo arigato.
Kagoshima Harbour

Kagoshima Harbour With Volcano Sakurajima

Kagoshima Harbour Ferry To Yakushima

Kagoshima Harbour Ferry Cosmo Line

Kagoshima Harbour With Volcano Sakurajima

Kagoshima Harbour

Kagoshima Volcano Sakurajima
Facts & Figures
The capital of the Kagoshima Prefecture is with a population of 605.855 the largest city in the prefecture. Kagoshima, Japan's southernmost city, is famous for its very active volcano Sakurajima across the bay.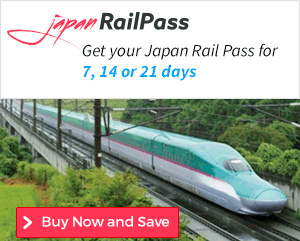 Since 2004 I travel nearly every year to Japan. The rail pass made my life easier to discover all those amazing places in my favourite country.
History
The Kagoshima region was ruled by the Shimazu clan for more than 700 years. Its wealth came from intense trade with China and Korea. In 1549 St Francis Xavier arrived here and created one of the first Christian centers in Japan. Kagoshima's best known samurai was the legendary Saigo Takamori (1828 - 1877). He played a key part in the Meiji Restoration. During 1914 a strong eruption of the volcano Sakurajima covered the whole city with grey ash.
Location
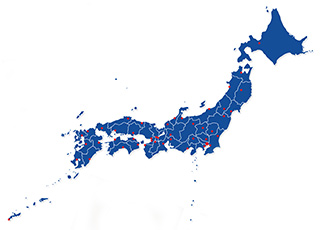 Kagoshima is located in the southern part of the Kagoshima Prefecture in Kyushu.
How to get to Kagoshima?
 7hrs from Tokyo by Sanyo, Tokaido and Kyushu Shinkansen - transfer in Shin-Osaka
 2hrs from Tokyo Haneda Airport by ANA, JAL, Skymark and Solaseed Air
Sightseeing spots
Top:
Sakurajima volcano - active volcano across the bay
Sengan-en - most famous garden in Kagoshima
Chiran historical district - a beautiful preserved samurai district
Festival & Events
(dates can change without notice)
July
Sogadon-no-Kasayaki (fourth Saturday)
The Umbrella Burning Festival is held at nightfall in front of the Museum of the Meiji Restoration.
Isle of Fire Festival (last weekend)
Held in late July on Sakurajima island
November
Ohara Matsuri (3rd)
Great festival with folk dance and anyone is invited to join.
Where to stay in Kagoshima?
My 100 Best Moments in Japan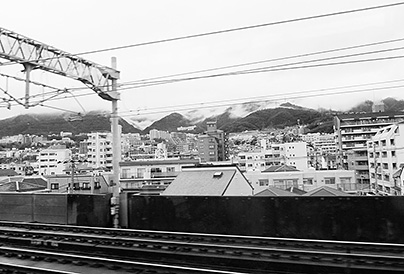 I am visiting Japan nearly every year since 2004. This is my collection of the 100 best moments in my favourite country. Enjoy the pictures and I hope you will start your own journey soon.
read more