Best Ryokans in Nikko
Please activate Javascript.

Domo arigato.
Hotel Natsukashiya Fuwari

,

9-19 Hon-cho, Nikko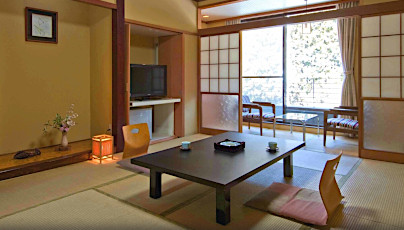 The 3 star ryokan in Nikko offers air conditioned rooms with refrigerator and a flat-screen TV, a healthy mineral bath, sauna, excellent food and much more. It is located nearby Futarasan Jinja and the Nikko Tosho-gu.
Book Here
Nikko Tokinoyuu Hotel

,

1030 Kamihatsuishimachi, Nikko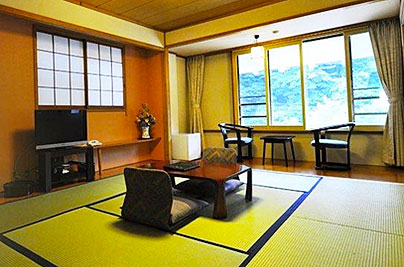 The 2 star Nikko Tokinoyuu Hotel offers 20 traditional styled guest rooms (tatami-mat floors and yukata robes), a mineral bath and a spa + wellness centre. Famous temples and shrines in the area are easily accessible within a short walking distance.
Book Here
Okunoin Hotel Tokugawa

,

Nikko 2204, Nikko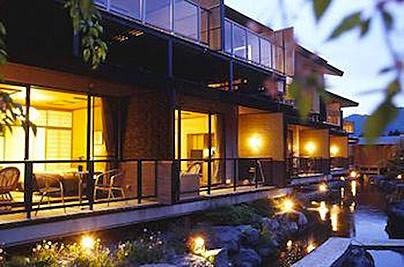 The 4,5 star Okunoin Hotel Tokugawa is a traditional Japanese-style ryokan (Japanese-style and Western rooms) including a mineral bath. Every room has air condition with free WiFi access. It is located near the Nikko Botanical Garden and 10min by car from Nikko Station.
Book Here
Nikko Senhime Monogatari

,

6-48, Yasukawa-Cho, Nikko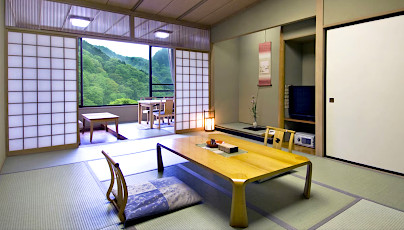 The 4 star accommodation offers a hot spring, sauna and a free shuttle service. Guest gave this place the rating Faboulous. Each of the large rooms has a spa bath and flat-screen TV. The beautiful Rinnoji Temple is just 250m away.
Book Here
Kinugawa Onsen Ryokan

,

545 Kinugawa Onsen Taki, Nikko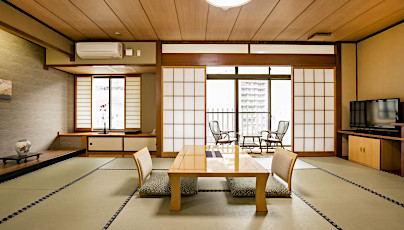 The luxurious 3 star ryokan is located close to the Kinugawa Onsen Fureai Bridge. It offers a mineral bath, a kids pool and free parking. Enjoy the amazing views from the large traditional decorated rooms. The service of the multilingual staff is excellent.
Book Here
Honke Bankyu Ryokan

,

749 Yunishigawa Onsen, Nikko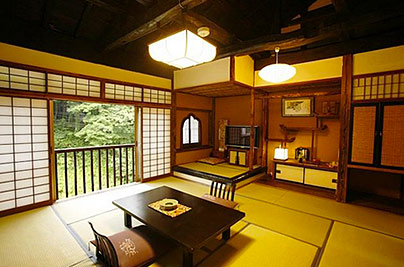 The 4 star ryokan was founded in 1666. The interior design is really beautiful. Every traditional styled room comes with a spa bath, flat-screen TV, a bathtub and a private bathroom. Nikko National Park is located nearby.
Book Here
Nikko Tokanso

,

2335 Sannai, Nikko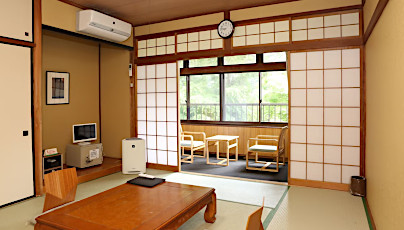 The 3 star ryokan offers 18 traditional rooms, free internet access in public areas, mineral bath, a free shuttle service etc... It is a great place to relax and you must try out the massage there. The breakfast served in the dining room is excellent.
Book Here
Miharashi

,

Chuzenjikohan 2482, Nikko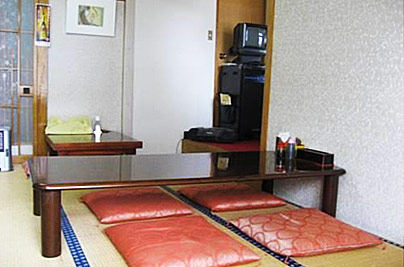 Miharashi is located at Lake Chuzenji. It offers 9 comfortable rooms. Within a 20min walk you can reach the impressive Kegon Falls and the Nikko National Park is also nearby. Check out the good food at the onsite restaurant.
Book Here