Itsukushima Shrine on Miyajima
Please activate Javascript.

Domo arigato.
O-Torii gate, Itsukushima Shrine on Miyajima

O-Torii gate, Itsukushima Shrine on Miyajima

O-Torii gate, Itsukushima Shrine on Miyajima

O-Torii gate, Itsukushima Shrine on Miyajima

Itsukushima Shinto Shrine on Miyajima Island

O-Torii gate, Itsukushima Shrine on Miyajima

O-Torii gate, Itsukushima Shrine on Miyajima

O-Torii gate, Itsukushima Shrine on Miyajima

O-Torii gate, Itsukushima Shrine on Miyajima

O-Torii gate, Itsukushima Shrine on Miyajima

O-Torii gate, Itsukushima Shrine on Miyajima

Itsukushima Shinto Shrine on Miyajima Island

Itsukushima Shinto Shrine on Miyajima Island

Itsukushima Shinto Shrine on Miyajima Island

Itsukushima Shinto Shrine on Miyajima Island

Itsukushima Shinto Shrine on Miyajima Island

Itsukushima Shinto Shrine on Miyajima Island

O-Torii gate, Itsukushima Shrine on Miyajima
Facts & Figures
The Itsukushima Shrine is a Shinto Shrine and UNESCO World Heritage Site on Miyajima, a small island near Hiroshima. Interesting to know that Itsukushima stands for "island of worship".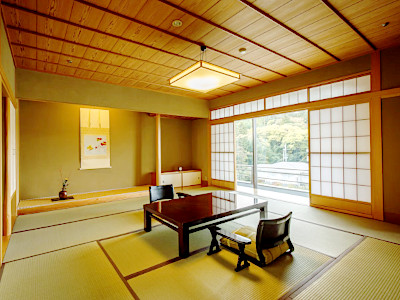 Explore Ryokans in Miyajima
Ryokans are the perfect way to discover old Japanese culture and traditions. The famous torii gate is a landmark sign and known all over the world. It is considered as one of the three most scenic views of Japan. The other two are Amanohashidate (Kyoto Prefecture) and Matsushima Bay (Miyagi Prefecture).
During low tide you can even walk to the O-Torii gate, but during high tide the shrine and torii appear to be floating over the sea. Enjoy the view from the wooden boardwalks of the shrine above the Seto Inland Sea. The shrine complex covers an area of 431.2 hectares and consists of 37 wooden buildings for the inner shrine and 19 for the outer shrine. All buildings stand on pillars above the water. You will find there for example a Noh theater stage, hondo (main hall) and prayer hall. Do not miss the chance for a 30min boats tour to enjoy the view of the illuminated shrine and island.
Miyajima Itsukushima Shrine:

Opening Hours

- 6:30 am to 6:00 pm - March to October

Opening Hours

- 6:30 am to 5:00/5:30 pm - November to February

Admission Fee

- Adults: 300 yen, High school student: 200 yen, School child: 100 yen

Illumination

- daily, after sunset till 11:00 pm
My tips for local activities
How about exploring Itsukushima Shrine on Miyajima and other sightseeing spots in Hiroshima with an English-speaking tour guide. Check out this page for more details about this tour.
History
In 593 the main shrine was built by Saeki Kuramoto. Kuramoto was an important person in Saekibe (the name of an ancient guild that provided the king with guards) during the first year of the Suiko period (593 - 628). Warlord and governor of Aki Province Tairo no Kiyomori, head of the Heike clan, made in 1168 (Heian Period) the Itsukushima Shrine even more beautiful. Changes to the layout of the shrine occurred after huge fires in 1207, 1223 and a typhoon in 1325.
The present main sanctuary was constructed in 1571 by daimyo Mori Motonari (1497 - 1571). The famous floating torii was built in 1875. During the Edo period (1603-1868) Itsukushima Shrine was the most popular pilgrimage destination together with the Ise Shrine and Shrines of Shikoku for people living in the western part of Japan. In 1996 Itsukushima Shrine and the surrounding forest of Mount Misen was declared an UNESCO World Heritage Site.
Location
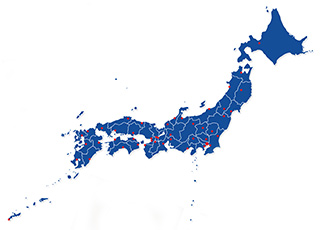 Itsukushima Shrine is located on Miyajima Island within the city Hatsukaichi in the southwestern part of the Hiroshima prefecture.
Address: 1-1 Miyajimacho, Hatsukaichi, 739-0588 Hiroshima Prefecture
How to get to Itsukushima Shrine?
 4-5hrs from Tokyo to Hiroshima Station by JR Tokaido-Sanyo Shinkansen Line
 25min from Hiroshima Station to Miyajima-guchi Station by JR Sanyo Line and
 10min from Miyajima-guchi Station to Miyajima by ferry
 10min from ferry pier to the shrine
Sightseeing spots
at the shrine area:
O-Torii gate - The height of the gate is 16 meters and the total weight is appr. 60 tons, which makes it a really impressive sight. It is located 160 meters from the shore. The last renovation of the gate started in June 2019.
Main Shrine - This National Treasure consists of Honden (main hall), Haiden (worship hall), Heiden (offering hall) and Haraiden (purification hall). Enshrined deities are Ichikishimahime-no-mikoto, Tagorihime-no-mikoto and Tagitsuhime-no-mikoto.
Marodo Shrine - The shrine is designated as a National treasure and the primary auxiliary shrine of the Itsukushima Shrine. Marodo Shrine consists of Honden (main hall), Haiden (worship hall), Heiden (offering hall) and Haraiden (purification hall). Enshrined deities are Ameno-oshihomimi-no-mikoto, Amenohohi-no-mikoto, Amatsuhikone-no-mikoto, Ikutsuhikone-no-mikoto and Kumanokusubi-no-mikito.
Asazaya - This hall is an Important Cultural Property and was used as a meeting place for Buddhist and Shinto priests.
Noh theater stage - The stage was constructed over water and is unique for Japan. This Important Cultural Property was donated by Mori Motonari (1497-1571). The current building is dating back to 1680. It was constructed by Asano Tsunanaga.
Daikoku Shrine - The shrine is an Important Cultural Property.
Tenjin Shrine - The shrine was built in 1556. Sugawara no Michizane (845-903), a poet, politician and scholar, is enshrined at this place. He was also known under the name Kan Shojo.
Soribashi - This wooden arched bridge is 3.9 meters wide and 23.7 meters long. It has the status of an Important Cultural Property.
nearby:
Senjo-kaku - huge wooden hall built in 1587 by Toyotomi Hideyoshi, it is the largest building on Miyajima Read more >
Miyajima-cho - The only village on the island Miyajima has the name Miyajima-cho. At the moment 1942 people living there and in 2005 it was merged with the city Hatsukaichi. Read more >
Mount Misen - the view from the top of the mountain (530m) is amazing Read more >
Daiganji - important Buddhist temple, dedicated to the Goddess Benzaiten, is dating back to the Heian period (794 to 1185)
Daishoin Temple - this Shingon temple is one of the most important in the western part of Japan Read more >
Miyajima Aquarium - reopend in August 2011, it is a Seto Inland Sea themed aquarium
Museum of Historical and Folklore Materials - constructed in 1830's, 3000 items about the Miyajima history are on display
Momijidani Park - located at the base of Mount Misen, best time to visit is the Autumn season
Goju-no-to (Five-Storied Pagoda) - the vermillion colored pagoda with a height of 27.6 meters is an impressive sight Read more >
Taho-to - beautiful pagoda, located south of Itsukushima-jinja Read more >
Omoto Park - it is one of the best cherry blossom spots at Miyajima island Read more >
Festival & Events
(dates can change without notice)
February
Miyajima Oysters Festival (9th till 10th)
Miyajima is famous for its oysters. This festival gives you the chance to enjoy this delicious food.
March
Kiyomori Festival (22nd)
The Itsukushima Shrine prayer parade is held from 1pm to 3pm.
April
Noh stage performance (16th-18th)
Every year Shin Noh (Noh stage play dedicated to deities) is performed here.
July/August
Kangensai Festival (held late July or early August, depends on the lunar calendar date of the 17th of June)
The largest annual religious festival at the Itsukushima Shrine is dating back to the Heian period. it starts at 4pm and last until midnight.
Miyajima Water Fireworks Display (11th of August)
Every year more than 300 000 visitors enjoy this spectacle. It is considered to be one of the most famous in Japan.
November
Hiwatarishiki in Daiganji (3rd)
Monks from Miyajima island walk over fire during the ceremony. If you are brave enough you can join them:)
Where to stay on Miyajima Island?
My 100 Best Moments in Japan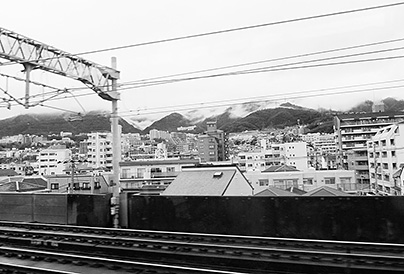 I am visiting Japan nearly every year since 2004. This is my collection of the 100 best moments in my favourite country. Enjoy the pictures and I hope you will start your own journey soon.
read more
Travelers who viewed Itsukushima Shinto Shrine viewed also: