Please activate Javascript.

Domo arigato.
Miyajima Omoto Park

Miyajima Omoto Park

Miyajima Omoto Park

Miyajima View From Omoto Park
Facts & Figures
Omoto Park is one of the best cherry blossom spots at Miyajima island. The park has one of the - Eight Most Beautiful Views - of Itsukushima. You will find there also giant fir trees and many deer. The Omoto river is running through the little park and the scenery along the river bank is really beautiful.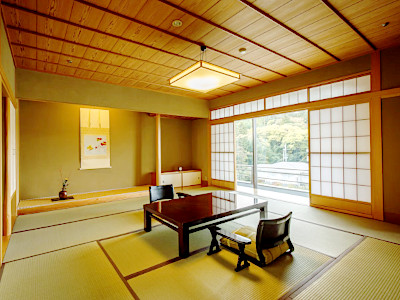 Explore Ryokans in Miyajima
Ryokans are the perfect way to discover old Japanese culture and traditions.
Omoto Park

Open

- always, 24/7
History
At the entrance of the park you will find the Omoto Shrine. The main shrine was rebuilt in 1523. It is also an Important National Cultural Property.
Location
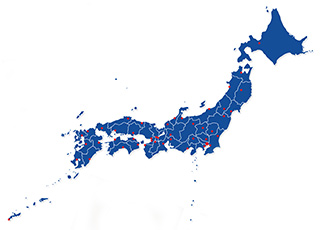 Omoto Park is located at Miyajima Island right behind the Aquarium.
Address: Miyajima-cho Omoto Park, Hatsukaichi City 739-0500, Hiroshima Prefecture
How to get to Omoto Park?
 25min from Miyajima Pier to Omoto Park or
 10min from Miyajima Pier to Omoto Park by taxi
Sightseeing spots
Top:
Omoto Shrine - The shrine is known for the special roof style called Omoto style.
Festival & Events at Miyajima
(dates can change without notice)
February
Miyajima Oysters Festival (9th till 10th)
Miyajima is famous for its oysters. This festival gives you the chance to enjoy this delicious food.
March
Kiyomori Festival (22nd)
The Itsukushima Shrine prayer parade is held from 1 to 3pm.
August
Kangensai Festival (4th)
The largest annual festival at the Itsukushima Shrine is dating back to the Heian period.
Miyajima Water Fireworks Display (11th)
Every year more than 300 000 visitors enjoy this spectacle. It is considered to be one of the most famous in Japan.
November
Hiwatarishiki in Daiganji (3rd)
Monks from Miyajima island walk over fire during the ceremony. If you are brave enough you can join them:)
Where to stay on Miyajima Island?
My 100 Best Moments in Japan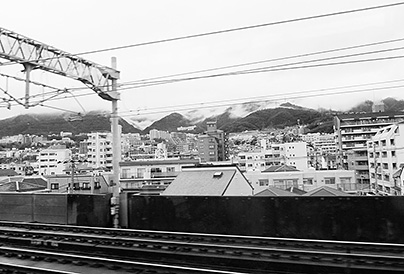 I am visiting Japan nearly every year since 2004. This is my collection of the 100 best moments in my favourite country. Enjoy the pictures and I hope you will start your own journey soon.
read more
Travelers who viewed Miyajima Gojunoto viewed also: