Senjokaku Hall (Toyokuni Shrine) on Miyajima
Please activate Javascript.

Domo arigato.
Senjokaku Hall, Miyajima

Senjokaku Hall, Miyajima
Facts & Figures
Senjokaku Hall or Toyokuni Shrine is the largest building on Miyajima Island. Btw Senjokaku means the hall of 1000 tatami mats and this describes very well its huge size.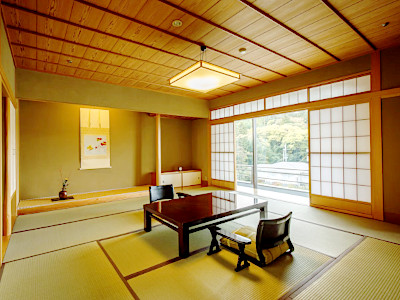 Explore Ryokans in Miyajima
Ryokans are the perfect way to discover old Japanese culture and traditions. The hall is located near Itsukushima Shrine, a UNESCO World Heritage Site and the Five Story Pagoda (Gojunoto). Since 1872 the shrine is dedicated to the daimyo Toyotomi Hideyoshi (one of the three unifiers of Japan during the 16th century).
Miyajima Senjokaku Hall:

Opening Hours

- 8:00 am to 4:30 pm

Admission Fee

- Adults: 100 yen, Children (6- 15): 50 yen, Children under 6: free
History
Daimyo Toyotomi Hideyoshi (1537 - 1598) gave the order to built Senjokaku in 1587. He wanted a place for chanting Buddhist sutras for fallen soldiers. He died in 1598 before the shrine was completed. Actually to this day the shrine is still unfinished. Senjokaku was designated as a Specially Preserved Building in 1910. In 1963 the Japanese Government gave it the status as an National Important Cultural Property.
Location
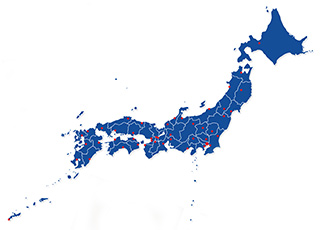 Senjokaku Hall is located at Miyajima Island within the city Hatsukaichi in the southwestern part of the Hiroshima prefecture.
Address: 1-1 Miyajimacho, Hatsukaichi, 739-0588 Hiroshima Prefecture
How to get to Senjokaku Hall?
 4-5hrs from Tokyo to Hiroshima Station by JR Tokaido-Sanyo Shinkansen Line
 25min from Hiroshima Station to Miyajima-guchi Station by JR Sanyo Line and
 10min from Miyajima-guchi Station to Miyajima by ferry
 10min from ferry pier to Senjokaku
Sightseeing spots
nearby:
Itsukushima Shinto Shrine - a UNESCO World Heritage Site and a must-see destination in Japan Read more >
Miyajima-cho - The only village on the island Miyajima has the name Miyajima-cho. At the moment 1942 people living there and in 2005 it was merged with the city Hatsukaichi.
Mount Misen - the view from the top of the mountain (530m) is amazing Read more >
Daiganji - important Buddhist temple, dedicated to the Goddess Benzaiten, is dating back to the Heian period (794 to 1185)
Daishoin Temple - this Shingon temple is one of the most important in the western part of Japan Read more >
Miyajima Aquarium - reopend in August 2011, it is a Seto Inland Sea themed aquarium
Museum of Historical and Folklore Materials - constructed in 1830's, 3000 items about the Miyajima history are on display
Momijidani Park - located at the base of Mount Misen, best time to visit is the Autumn season
Taho-to - beautiful pagoda, located south of Itsukushima-jinja Read more >
Goju-no-to (Five-Storied Pagoda) - the vermillion colored pagoda with a height of 27.6 meters is an impressive sight Read more >
Omoto Park - it is one of the best cherry blossom spots at Miyajima island Read more >
Festival & Events at Miyajima
(dates can change without notice)
February
Miyajima Oysters Festival (9th till 10th)
Miyajima is famous for its oysters. This festival gives you the chance to enjoy this delicious food.
March
Kiyomori Festival (22nd)
The Itsukushima Shrine prayer parade is held from 1 to 3pm.
August
Kangensai Festival (4th)
The largest annual festival at the Itsukushima Shrine is dating back to the Heian period.
Miyajima Water Fireworks Display (11th)
Every year more than 300 000 visitors enjoy this spectacle. It is considered to be one of the most famous in Japan.
November
Hiwatarishiki in Daiganji (3rd)
Monks from Miyajima island walk over fire during the ceremony. If you are brave enough you can join them:)
Where to stay on Miyajima Island?
My 100 Best Moments in Japan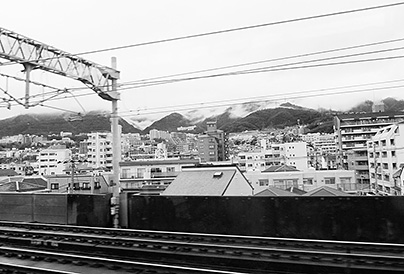 I am visiting Japan nearly every year since 2004. This is my collection of the 100 best moments in my favourite country. Enjoy the pictures and I hope you will start your own journey soon.
read more
Travelers who viewed Senjokaku Hall viewed also: