Explore Tokyo

This post can contain affiliate links, which means that we may receive a small commission if you make a purchase using these links.
Facts & Figures
The capital of Japan is home to nearly 30% of the whole Japanese population. More than 37,4 million people living in the greater metropolitan area of Tokyo. It is the cultural and economic heart of the country. The metropolitan area is seperated in the 23 special wards of Tokyo, 39 municipalities in the western part of the prefecture and two island chains (Izu and Ogasawara Islands). Tokyo was established as the capital of Japan in 1868 during the Meiji era (1868 - 1912), after the Emporer made the decision to move the capital from Kyoto. In recent history the Great Kanto Earthquake in 1923 and the fights during WW2 caused huge damage to the city and its people.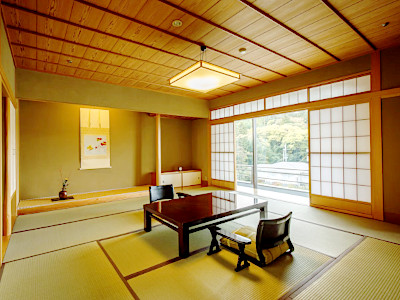  Explore Ryokans in Tokyo >
Ryokans are the perfect way to discover old Japanese culture and traditions. If you could spend only one day in the city you should visit: Tokyo Skytree, Sensoji Temple, Meiji Shrine, Shinjuku, Tokyo Tower and Ueno Park. Tokyo is famous for its amazing food and art scene, shopping facilities, entertainment districts and the safe and clean public transportation system.
My tips for local activities
How about exploring the highlights and hidden gems of the fascinating metropolis Tokyo with a local guide. Check out this page > for more details.
Most popular attractions in Tokyo
(ranked by visitor numbers)
Location
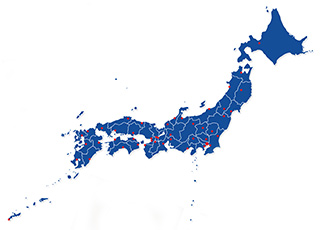 Tokyo is located on the southeastern part of the main island Honshu in Japan.
How to get to Tokyo?
 People from foreign countries arrive usually at Narita or Haneda airport.
for Travelers who would like to dive deeper into Tokyo: