Shinjuku Gyoen in Tokyo
Please activate Javascript.

Domo arigato.
Tokyo Shinjuku Gyoen With The NTT Docomo Yoyogi Building In The Background

Hanami In The Shinjuku Gyoen Tokyo

Hanami In The Shinjuku Gyoen Tokyo

Hanami Pinic In The Shinjuku Gyoen Tokyo

Cherry Blossom In The Shinjuku Gyoen Tokyo

Tokyo Shinjuku Gyoen

Cherry Blossom In The Shinjuku Gyoen Tokyo

Cherry Blossom (Hanami) In The Shinjuku Gyoen Tokyo

Cherry Blossom (Hanami) In The Shinjuku Gyoen Tokyo

Cherry Blossom (Hanami) In The Shinjuku Gyoen Tokyo
Facts & Figures
Shinjuku Gyoen is with 58.3 hectares and a circumference of 3.5km one of the larger parks in Tokyo.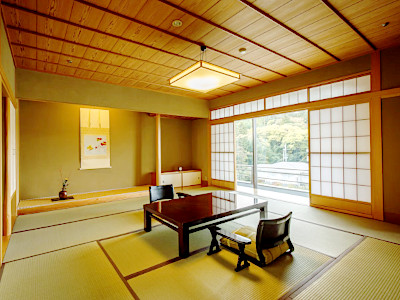  Explore Ryokans in Tokyo >
Ryokans are the perfect way to discover old Japanese culture and traditions. The park with its appr. 1500 cherry trees is an must-see during the cherry blossom season (end of March - mid of April). Shinjuku Gyoen consists of 3 different styles, Japanese Traditional Garden, French Garden design and English Landscape Garden.
Shinjuku Gyoen

Opening Hours

- 9:00 am to 4:00 pm – (Gates close at 4:30 pm)

Closing Days

- on Mondays, from Dec. 29 till Jan. 3

Admission Fee

- Adults: 200yen, Juniors: 50yen
My tips for local activities
How about exploring the fascinating city Tokyo with a local guide. Check out this page > for more details about this tour.
History
During the Edo period Lord Naita (a "Daimyo" - feudal lord) created on his property the Shinjuku Gyoen. In 1903 the Imperial Family became the new owner of the Shinjuku Gyoen National Garden. The park opened for the public in 1949.
Location
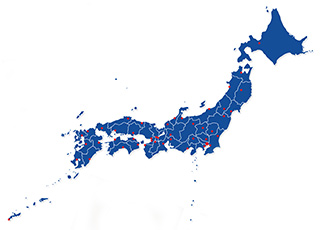 Shinjuku Gyoen National Garden is located within Shinjuku (ward) in Tokyo.
How to get to Shinjuku Gyoen?
 Shinjuku Station is served by JR Yamanote Line
 10min from Shinjuku Station ("New South Exit") to Shinjuku Gyoen (Shinjuku Gate)
 Shinjukugyoenmae Station is served by Marunouchi Subway Line
 5min from Shinjukugyoenmae Station to Shinjuku Gyoen (Okido Gate)
 JR Sendagaya Station is served by Chuo-Sobu Line
 5min from Sendagaya Station to Shinjuku Gyoen (Sendagaya Gate)
Sightseeing spots
Top:
Greenhouse - open since Nov. 2012 from 9:30 am to 3:30 pm, enjoy over 1700 tropical- and subtropical plants
Japanese Teahouse - open from 10:00 am to 4:00 pm
Hanami - best place to enjoy the Cherry blossom season in Tokyo
Nearby:
Shinjuku Station - busiest station in the world
Festival & Events
(dates can change without notice)
October
Mori no Takigi Noh
Noh-theater stage show accompanied by flutes and hand drums. The Park is closed for the public on this day. Please enter the park through the Okido gate.
My 100 Best Moments in Japan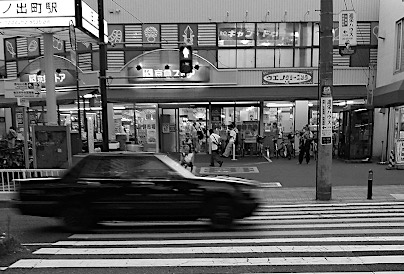 I have visited Japan nearly every year since 2004. This is my collection of the 100 best moments in my favourite country. Enjoy the pictures and I hope you will start your own journey soon.
Find out more >
Books about Japan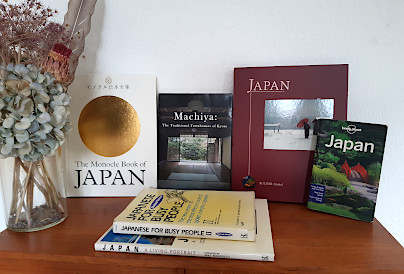 Reading books is a great source of inspiration for me. Check out my recommended list of books about the fascinating country Japan.
My Book recommendations >