Ameyoko (Ameya Yokocho) in Tokyo
Please activate Javascript.

Domo arigato.
Entrance of Ameyoko Market Street in Ueno

Ameyoko Market Street in Ueno

Fresh Fish Ameyoko Market Street in Ueno

Crowded Ameyoko Market Street in Ueno

Crowded Ameyoko Market Street in Ueno

Monument of Birthplace of Tohoku Joetsu Movement in Ueno
Facts & Figures
Ameyoko, also known as Ameya Yokocho, is a 500 meters long market street within the Okachimachi district in Ueno. The market with its over 400 shops and a size of 15257 square meters is always really crowed and busy and one of the reasons is the affordable price level for products like souvenirs, shoes, clothes, swimwear, watches, confectionery, fruits, vegetables, fresh fish, tofu and much more.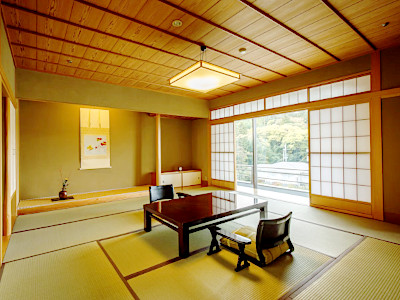  Explore Ryokans in Tokyo >
Ryokans are the perfect way to discover old Japanese culture and traditions. The word Ameyoko relates to the words America, candy, and alley. The market street is located along the elevated JR Yamanote Line between Ueno Station and Okachimachi station. This is not a typical clean and structured shopping street which you can find everywhere in Tokyo. It is actually the opposite with loud noises, less clean and a more chaotic feel to it. This is exactly why you have to come here to experience this other Japan. One important note the food stalls there are very popular and you have to try at least the famous takoyaki (octopus dumplings) or kakigori (Japanese ice cream). Thousands of people come here daily and it gets even more crowded at the end of December. This is the time when Japanese people buy ingredients for the traditional Japanese New Year food (osechi-ryori).
Ameyoko Shops

Opening Hours

- 10:00 am to 8:00 pm - daily
My tips for local activities
How about exploring the fascinating city Tokyo with a local guide. Check out this page > for more details about this tour.
History
In the beginning Ameyoko was a black market, which sold products of departing American soldiers. This happened during the WW2 post-war period.
Location
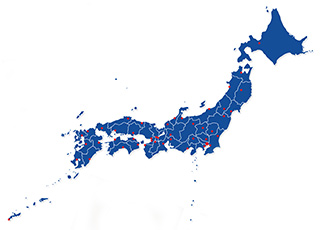 Ameyoko can be reached by a 2min walk from Ueno station in Tokyo.
Address: 6 Chome-10 Ueno Taito City, Tokyo 110-0005
How to get to Ameyoko?
 get off at Ueno Station (North entrance) served by JR Yamanote Line
Sightseeing spots
Top:
Monument of Birthplace of Tohoku Joetsu movement - It was a movement of people in the area to attract or bring a Shinkansen station to Ueno.
Tatakiuri - This shop sells boxes of cocolclate in a unique way. The seller puts them in a bag till it's full and the price for everything is always 1000 yen.
Tokudai-ji - The temple, which enshrines the Buddhist guardian goddess Marishiten, survived the bombings of WW2 and the Great Kanto Earthquake in 1923. You will find this temple on top of a bean shop.
Festival & Events
(dates can change without notice)
May
Sanja Festival - Three Shrine Festival (every third Sunday of May)
It is one of the three great Shinto festivals in Tokyo (Sanja Festival, Kanda Matsuri, Sanno Matsuri at Hie Shrine). The festival last for 3 days and attracts more than 2 Mio visitors. It features a parade with 100 decorated floats and thousands of people.
August
Asakusa Samba Carnival (25th)
The Asakusa Samba Carnival is one of the biggest summer festivals in Tokyo. 18 teams competing for the title. The show starts at 1pm and ends at 6pm. Enjoy colorful costumes, samba floats and drummers.
December
Hagoita Ichi Fair (17th till 19th)
Every year in December the Hagoita-ichi (Hagoita Market) at Sensoji Temple in Asakusa is a magnet for thousands of visitors. Hagoita are artistic and brightly colored wooden paddle, which are used to play the traditional Japanese New Year's game called Hanetsuki. Hagoita are popular good luck charms and gifts.
My 100 Best Moments in Japan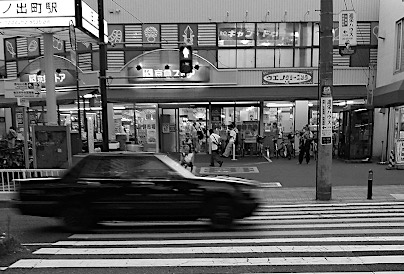 I have visited Japan nearly every year since 2004. This is my collection of the 100 best moments in my favourite country. Enjoy the pictures and I hope you will start your own journey soon.
Find out more >
Books about Japan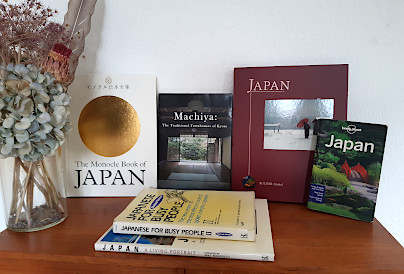 Reading books is a great source of inspiration for me. Check out my recommended list of books about the fascinating country Japan.
My Book recommendations >
Travelers who viewed Ameyoko Market (Ameya Yokocho) viewed also: