Please activate Javascript.

Domo arigato.
Tokyo Station

Tokyo Station

Tokyo Station

Tokyo Station With Shinkansen

Tokyo Station

Tokyo Station
Facts & Figures
The Tokyo Station is located in Marunouchi area. It is one of Japan's most cosmopolitan and prestigious business districts. For instance, many influential Japanese companies, particularly from the financial sector, have headquarters here.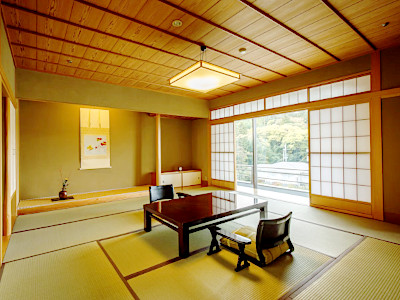 Explore Ryokans in Tokyo
Ryokans are the perfect way to discover old Japanese culture and traditions. The large, imposing brick building of the Tokyo Station, which is situated just east of the Imperial Palace, is hard to miss. Because the Tokyo Station is located in one of the busiest districts in Japan, it has an array of activities and sights that can suit different audiences and budgetary restrictions. It is, therefore, extremely popular with the thousands of visitors that arrive at the gates of Japan every year. A lot takes place at Tokyo station, but it is most popularly used as a terminal station for the Shinkansen bullet trains that operate all across the country. Good to know that Tokyo Station is one of the safest places you can be during an earthquake. A seismic isolation structure protects the whole station.
History
The unique three-storey red-brick building of the Tokyo Station was constructed in 1914 with a total of four platforms. The design of the station was inspired primarily by the Amsterdam Central Station in The Netherlands that opened in 1889. During the war, the Station suffered extensive damage but was later completely restored. Further renovations are ongoing in preparation for the 2020 Olympic Games, which are scheduled to be hosted in Tokyo. The city itself has also experienced a major facelift in recent years thanks to the efforts of companies such as the Mitsubishi Estate. Older buildings in the district have been replaced by new modern skyscrapers that contain countless restaurants, shops and offices. These new changes in the shopping and dining complexes have helped to breathe new life into the formerly unexciting and drab business district. Tokyo Station has witnessed also two assassination attempts on two Japanese prime ministers. The first attempt occurred in 1921 when the first Christian PM Takashi Hara was stabbed to death. The next attack occurred nine years later when Osachi Hamaguchi was shot but succumbed to his wound a year after the shooting took place.
Location
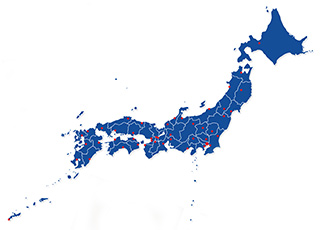 Tokyo Station is located in Marunouchi area within the Chiyoda Ward in Tokyo.
Address: 1 Chome Marunouchi, Chiyoda Ward, Tokyo 100-0005
How to get to Tokyo Station?
 main intercity rail terminal in Tokyo, in other words you can not miss it:) this hub is served by most of the Shinkansen lines, JR Yamanote Line, Marunouchi Subway Line etc.
Sightseeing spots
Top:
Main buidling - The dutch architecture style is an amazing sight.
Festival & Events
(dates can change without notice)
August
Bon Odori Dance Festival (25 till 26)
The - Marunouchi Ondo Dai Bon Odori Taikai - in Hibiya Park near Tokyo Station is an annual event where Buddhists and Confucians celebrate their ancestors. On average 40000 people will attend the festival, which started in the year 1932.
Where to stay in Tokyo?
My 100 Best Moments in Japan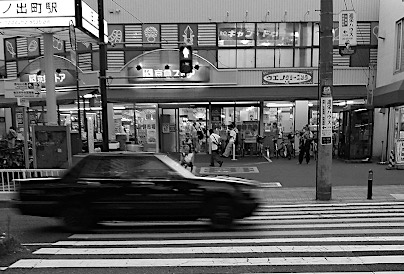 I have visited Japan nearly every year since 2004. This is my collection of the 100 best moments in my favourite country. Enjoy the pictures and I hope you will start your own journey soon.
Find out more >