Please activate Javascript.

Domo arigato.
Tokyo Odaiba Rainbow Bridge

Tokyo Odaiba Rainbow Bridge

Tokyo Rainbow Bridge

Tokyo Odaiba With Aqua City Entertainment Complex

Tokyo Odaiba With The Fuji Television Building

Tokyo Odaiba With The Fuji Television Building

Tokyo Odaiba With The Fuji Television Building

Tokyo Odaiba With The Fuji Television Building

Tokyo Odaiba With The Fuji Television Building

Tokyo Odaiba With The Fuji Television Building Night View

Odaiba Tokyo Big Sight Exhibition And Convention Center

Tokyo Odaiba

Tokyo Rainbow Bridge View From Odaiba

Tokyo Odaiba

Odaiba Statue of Liberty in Tokyo

Odaiba Statue of Liberty in Tokyo
Facts & Figures
Odaiba is an man made island in Tokyo Bay. This place is very popular for young people with its entertainment and shopping facilities.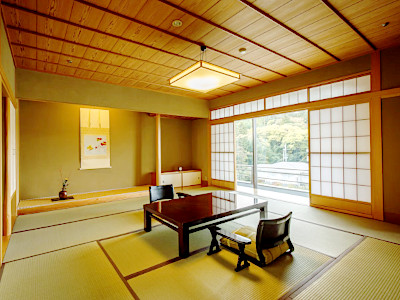  Explore Ryokans in Tokyo >
Ryokans are the perfect way to discover old Japanese culture and traditions. Two examples of a very futuristic architecture located at the island are Fuji TV headquarter and Tokyo Big Sight.
My tips for local activities
How about exploring the fascinating city Tokyo with a local guide. Check out this page > for more details about this tour.
History
In 1853 the Tokugawa shogunate decided to built 6 island fortresses to protect Tokyo from attacks by sea. The name Odaiba stands for these fortresses. In 1985 a huge redevelopment of Odaiba took place, but the bubble economy crises put these plans on hold in the middle of the 90's. Later the area became attractive for investors again, bearing the fact that Odaiba is the only place in Greater Tokyo Area with a seashore access, besides Minato Mirai in Yokohama. Now this place is a major tourist destination and popular dating spot for the young (and old people) in Tokyo.
Location
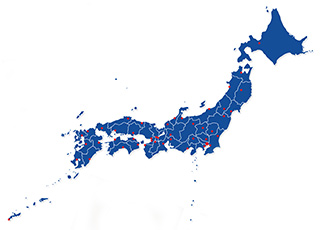 Odaiba Island is located in southeastern part of Tokyo within the Tokyo Bay.
How to get to Odaiba?
 15min from Shimbashi to Daiba Station by Yurikamome (automated train) or
 25min from Shinjuku to Tokyo Teleport Station Odaiba by Rinkai Line or
 20min from Hinode Pier to Odaiba Seaside Park by Tokyo Water Bus
Sightseeing spots
Top:
Rainbow Bridge - 798m long suspension bridge connecting Odaiba with Shibaura Pier
Tokyo Big Sight - futuristic exhibition and convention center
Fuji TV Building - the headquarter and studios can be accessed via tour guide
Miraikan - National Museum of Emerging Science and Innovation
Museum of Maritime Science - interesting ship museum, six floors full of history
Statue of Liberty replica - popular dating spot at night
Toyota MEGA WEB - showroom of technologies, cars and accessories from Toyota
Aquacity Odaiba - shop till you drop defines this place very well
Festival & Events
(dates can change without notice)
August
Azabu-Juban Matsuri (3rd weekend in August)
The Azabu-Juban festival belongs to the most famous summer festivals in Tokyo. Nearly 10000 vistors enjoying every year brass band parades, dance performances, traditional Japanese food and many more entertainment programs.
Where to stay in Tokyo?
My 100 Best Moments in Japan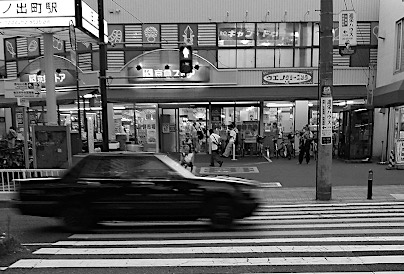 I have visited Japan nearly every year since 2004. This is my collection of the 100 best moments in my favourite country. Enjoy the pictures and I hope you will start your own journey soon.
Find out more >
Books about Japan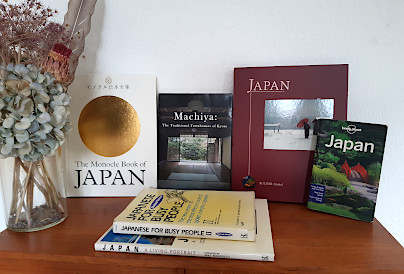 Reading books is a great source of inspiration for me. Check out my recommended list of books about the fascinating country Japan.
My Book recommendations >
Travelers who viewed Odaiba viewed also: