Ogasawara Islands
Please activate Javascript.

Domo arigato.
Ogasawara Islands
Facts & Figures
Ogasawara Islands, also known as Bonin Islands, are an amazing place 1000km south of Tokyo in the Pacific Ocean. It is a group of over 30 tropical and subtropical islands with a unique flora and fauna. The islands Muko-jima, Haha-jima and Chichi-jima, with an land area of 24 square km the largest of the Ogasawara Islands, forming the first group. To the second group belongs Io Islands and three other islands and last but not least Oki-no-shima, Nishi-no-shima and Minani-tori-shima are part of the third group. Each of the islands was originally an undersea volcano. 140 different animals and plants can be found there. Some of them are unique because these islands were never connected to a continent. This is the reason why people also use the term - Galapagos of the East - to decribe Ogasawara Islands. It is interesting to know, that you can reach the islands only by a long ferry ride from Tokyo.
History
The Ogasawara Islands are a UNESCO World Natural Heritage site since 2011. In 1875 Ogasawara became part of Japan. During World War 2 the islands, especially at Iwo Jima, were the place of cruel battles. After the war the islands were under the control of United States. In 1968 the power went back to the Japanese Government.
Location
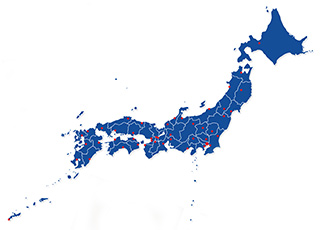 Ogasawara Islands are located appr. 1000km south of Tokyo.
How to get to Ogasawara Islands?
 25,5 hrs from Takeshiba Passenger Terminal in Tokyo to Futami Port Chichijima Island by Ogasawara Kaiun Ship
Sightseeing spots and activities
top:
Ogasawara-kaichu-koen Sea Park - is a diving paradies, enjoy the clear water, tropical fish and coral reefs
Mount Chuo Observatory - offers amazing views over the islands
Minamijima Island - access to the tiny island is restircted to only 100 people a day, it is a must-see for nature lovers
Dolphin and Whale watching - get info´s at the B-Ship tourist information office (Futami Port) and book a trip for 6000 yen (half day) or 10000 yen (full day)
beautiful beaches at Chichi-jima - Kominato Beach, Hatsuneura Beach, Miyanohama Beach, Sakaiura Beach, Kopepe Beach, Jinny and John Beaches are great places to discover
Festival & Events
(dates can change without notice)
August
Summer Festival (9th to 11th)
Enjoy the huge and amazing fireworks at Chichijima Higashimachi, Ogasawara-mura. The event includes the Bon Dance Festival ("Bon-odori"), Outdoor Film Festival, JAMMIN (rock event), good food and a lot of fun.
Where to stay in Ogasawara?
My 100 Best Moments in Japan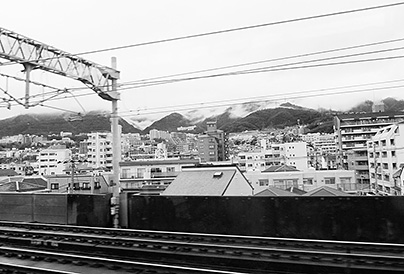 I am visiting Japan nearly every year since 2004. This is my collection of the 100 best moments in my favourite country. Enjoy the pictures and I hope you will start your own journey soon.
read more
Travelers who viewed Ogasawara Islands viewed also: