Ishigaki Island
Please activate Javascript.

Domo arigato.
Ishigaki Island Beach Belongs To Okinawa Prefecture

Hirakubo Lighthouse Ishigaki Island
Facts & Figures
Ishigaki Island belongs to the Yaeyama Islands of Okinawa. It is the second largest of the Yaeyama Islands and Ishigaki City is with a population of 45 000 the regional commercial and transportation hub. Ishigaki Islands cultur and traditions are influenced by Taiwan, which is just 300km away. The island is famous for Japan's finest beaches like Maezato and Fusaki. The emerald green waters of Kabira bay received in 2009 3 stars by the Michelin guide. Don't wait and discover this beautiful place on your own.
History
In 1972 the Iriomote National Park with Kuro, Iriomote, Kohama and Taketomi islands was founded. In 2007 Ishigaki Island was included to the now called Iriomote-Ishigaki National Park, which covers most of the island and surrounding waters (incl. Kabira Bay and Mount Omoto).
Location
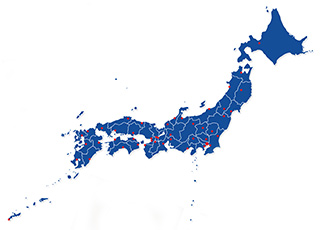 Ishigaki Island is located in Okinawa Prefecture near the coast line of Taiwan (300km).
How to get to Ishigaki Island?
 flights to Ishigaki Airport (ISG) from various airports in Japan
Sightseeing spots
Top:
Iriomote-Ishigaki National Park - the park is famous for the Iriomote Wild Cat, you can find this species only here
best beaches in Japan - Yonehara Beach, Sunset Beach, Sukuji Beach
Kabira Bay - simple beautiful, a must-see recommandation on your trip to the island
Kayak Tours - start your adventure at the Fukido River and Miyara River
Hirakubo Lighthouse - a great sightseeing spot at Ishigaki's northernmost point
Tamatorizaki Observation Point - enjoy the panorama view over Ibaruma Bay, Cape Tamatori and the northern part of the island
Festival & Events
(dates can change without notice)
January
Ishigakijima (Ishigaki Island) Marathon (end of January)
Are you ready to participate? The challenging course is attractive for runners from around the world.
May
Hari Taikai (Hari Boat Race) (4th)
The main attraction of this festival is the local fishermen race. They use traditional okinawan style boats, which are called Sabine (made from wood).
July
Orion Beer Festival (during July)
The sponsor of this huge festival is clear:) Enjoy the music, great fireworks and party with locals and visitors from all over the world in the Shinei Park, Ishigaki City.
November
Ishigaki Matsuri (Ishigaki Island Festival) (first Saturday and Sunday)
The largest matsuri (festival) in the island Ishigaki features a huge parade along city hall street with yaeyama dancing groups, eisa drums, marching bands and much more.
Where to stay in Ishigaki?
My 100 Best Moments in Japan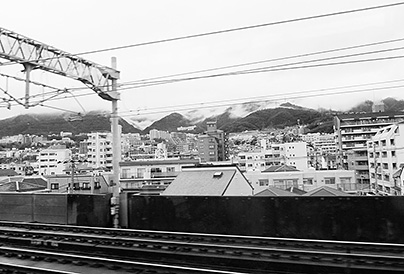 I am visiting Japan nearly every year since 2004. This is my collection of the 100 best moments in my favourite country. Enjoy the pictures and I hope you will start your own journey soon.
read more