Shuri Castle
Please activate Javascript.

Domo arigato.
Shuri Castle In Shuri, Okinawa

Shuri Castle In Shuri, Okinawa
Facts & Figures
Shuri Castle (Shuri-jo) is one of the most important buildings to visit in Okinawa. The Ryukyuan castle is located in the city Naha. It was the seat of the Ryukyu kings for more than 450 years. Shuri Castle represented the administrative center and royal court of the Ryukyuan Kingdom. The architecture is an impressive combination of Japanese and Chinese influences. If you are looking for great views over the city of Naha this is the place to be.
Shuri Castle:

Opening Hours

- 8:30 am to 6:00 pm – (December till March, last entry at 5:30 pm)

Opening Hours

- 8:30 am to 8:00 pm – (July till September, last entry at 7:30 pm)

Opening Hours

- 8:30 am to 7:00 pm – (rest of the year, last entry at 6:30 pm)

Closed

- July (first Wednesday and Thursday)

Admission Fee

- Adults: 800yen, High School Students: 600yen, Junior High School Students: 300yen
History
Shuri Castle was bulit in the end of the 13th century. The castle was destroyed many times by fire and wars (Battle of Okinawa in 1945). The last reconstruction, modeled after the 18th century facility, took place in 1992. In 2000 the Shurijo Castle was registered as a UNESCO World Heritage Site. The castle was for many centuries the Ryukyu kings residence till the Meiji government ousted the king and established the Okinawa prefecture in 1879.
Location
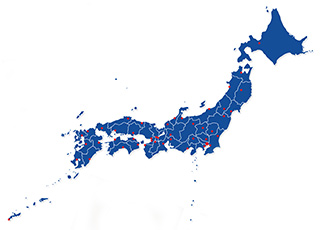 Shuri Castle is located in Naha (district Shuri), Okinawa.
Address: 1-2 Kinjo-cho, Shuri, Naha City, Okinawa
How to get to Shuri Castle?
 5min from Shuri Station to Shurijo-mae by bus 7 or 8
 20min from Shuri Station to Shuri Castle
 20min from Naha (Kokusaidori) to Shuri Castle by bus 1
Sightseeing spots
Top:
Seiden State Hall - largest wooden building on the island and a landmark of Okinawa
Una Plaza - place used for ceremonies
Shureimon - the main gate to the castle
Tamaudun Mauseoleum - close to the Shuri Castle are the royal tombs located
Stone Gate of Sonohyan-utaki - constructed in 1519, designated as an important national cultural property
Hokuden and Nanden - the North and South Hall were administrative buildings of the royal government
Shoin Sasunoma and the Garden - an administration building with the only garden of all known gusuku castles
Festival & Events
(dates can change without notice)
January
New Year's Celebration (1st - 3rd)
It is an reenactment of the traditional ceremony. Court dances and other Ryukyuan dances are performed. Visitors are offered free amazakei (made from fermented rice, a traditional sweet, low- or non-alcohol drink) and tea to celebrate the New Year.
October
Shurijo Castle Festival (25th till Nov. 3rd)
The festival celebrates the traditional culture of the ancient capital Shuri. It is one of the biggest annual events on Okinawa. A grand procession with over 1000 participants is a must-see on your trip to Naha. Traditional dances are performed on a huge stage in the castle park.
Where to stay near Shuri Castle?
My 100 Best Moments in Japan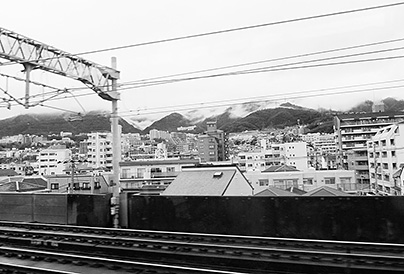 I am visiting Japan nearly every year since 2004. This is my collection of the 100 best moments in my favourite country. Enjoy the pictures and I hope you will start your own journey soon.
read more
Travelers who viewed Shuri Castle viewed also: