Matsumoto Castle
Please activate Javascript.

Domo arigato.
Matsumoto Castle In The Nagano Prefecture

Matsumoto Castle In The Nagano Prefecture

Matsumoto Castle In The Nagano Prefecture

Matsumoto Castle In The Nagano Prefecture
Facts & Figures
Matsumoto Castle, also called Fukashi Castle in the past, is listed as a National Treasure of Japan. It is one of the most famous flatland castles in Japan and one of the oldest. The original castle consists of five external levels and six internal stories with a total height of 29.4m. Due to its black exterior it is also known as the "Crow Castle". The castle contains a special moon viewing pavilion connected to the main tower. Only the Okayama and Matsumoto Castle have such kind of pavilion. Besides the Himeji Castle this is my must-see castle recommendation for you especially during the sakura season (cherry blossom).
Matsumoto Castle:

Opening Hours

- 8:30 am to 5:00 pm (during Golden Week and Obon till 6:00 pm)

Closed

- 29th December till 3rd January

Admission Fee

- 600 yen (Adults), 300 yen (Elementary and high school students)
History
At first Fukashi Castle was built on this site between 1504 till 1508 during the Eisho period (1504 - 1521). In 1550 Fukashi Castle was captured by the Takeda clan and later by Tokugawa Ieyasu. The construction of the Matsumoto Castle started in 1590 initiated by Ishikawa Norimasa and his son Yasunaga (Japanese samurai clan). The central building and towers (donjon) were built in 1593 and 1594. The castle was renovated between 1903 - 1913 and 1950 - 1955.
Location
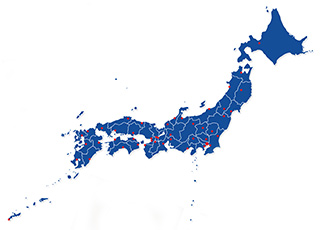 Matsumoto Castle belongs to the city Matsumoto and is located within the Nagano Prefecture.
Address: 4-1 Marunouchi, Matsumoto City, 390-0873 Nagano
How to get to Matsumoto Castle?
 6min from JR Matsumoto Station to Matsumoto Castle by bus or
 20min walk from JR Matsumoto Station to Matsumoto Castle
Sightseeing spots
Top:
Teppo Gura - armory and weapons museum at the second floor
spacious castle grounds and park - very popular during cherry blossom season
Festival & Events
(dates can change without notice)
July
Taiko Drum Festival at Matsumoto Castle (last Saturday and Sunday in July)
The main feature of this festival are the traditional Japanese wadaiko drum's. Groups from all over Japan joining this event and entertaining the crowd. It is one of the largest wadaiko drum festivals in Japan and very popular for locals and tourists.
August
Takigi Noh at Matsumoto Castle (8th Aug)
Noh performances on stage are a tradional art form in Japan. Enjoy the unique atmosphere at the castle grounds and watch the play starting during the sunset.
Saito Kinen Festival (12th Aug - 7th Sep)
The musical festival is dating back to 1992. The world famous Saito Kinen Orchestra's performance is dedicated to Hideo Saito (great classic music conductor, 1902 - 1974).
Where to stay near Matsumoto Castle?
My 100 Best Moments in Japan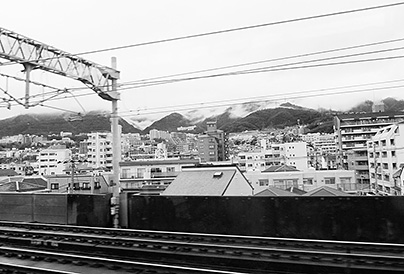 I am visiting Japan nearly every year since 2004. This is my collection of the 100 best moments in my favourite country. Enjoy the pictures and I hope you will start your own journey soon.
read more
Travelers who viewed Matsumoto Castle viewed also: