Museum Of Housing And Living in Osaka
Please activate Javascript.

Domo arigato.
Osaka Museum of Housing and Living

Osaka Museum of Housing and Living

Osaka Museum of Housing and Living

Osaka Museum of Housing and Living

Osaka Museum of Housing and Living

Osaka Museum of Housing and Living

Osaka Museum of Housing and Living

Osaka Museum of Housing and Living

Osaka Museum of Housing and Living

Osaka Museum of Housing and Living

Osaka Museum of Housing and Living

Osaka Museum of Housing and Living

Osaka Museum of Housing and Living

Osaka Museum of Housing and Living
This post can contain affiliate links, which means that we may receive a small commission if you make a purchase using these links.
Facts & Figures
The family-friendly Osaka Museum of Housing and Living (Kurashi no Konjakukan) is famous for containing a life-size Osaka street scene re-production from the late Edo period (1603-1867). This complete town model of the Edo-time is the only one in Japan.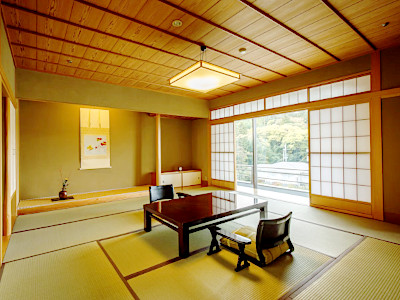  Explore Ryokans in Osaka >
Ryokans are the perfect way to discover old Japanese culture and traditions. You can explore a town hall, old shops by merchants, firewatching tower, a public bathhouse (sento), a kimono shop and much more. I really liked the simple beautiful design of the old houses with tea rooms and tatami mats and the old traditional kitchens. It is fascinating to learn all about Osaka's history, the different ways of life in the past via interactive exhibits. Even the transition between day and night is simulated there. My tip: The museum offers the possibility to wear a yukata (summer kimono) for a small fee during the exhibition visit.
Museum of Housing and Living:

Opening Hours:

- 10:00 am to 5:00 pm (last entry 4:30 pm)

Closed:

- on Tuesdays and day after national holidays

Admission Fee

- 600 yen (Adults), 300 yen (High school and university students)
My tips for local activities
How about exploring the highlights and hidden gems of the fascinating metropolis Osaka with a local guide. Check out this page > for more details.
History
The Osaka Museum of Housing and Living opened for the public in 2001. It is a great place to explore Osaka's development during different time periods.
Location
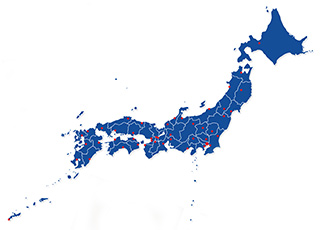 Osaka Museum of Housing and Living is located in the northeastern part of Kita-ku (ward) in Osaka.
Address: 8Floor 6-4-20 Tenjimbashi, Kita-ku, Osaka
How to get to Osaka Museum of Housing and Living?
 5min from Tenjinbashi 6-chome Station served by Tanimachi or Sakisuji Subway Line
Sightseeing spots
Museum details:
Observation deck (on the 10th floor) - from there you have a nice view over the late Edo period town/street scene
street scene re-production (on the 9th floor) - inspect a meeting hall, drug stores, sento (public bath), kimono shop etc. from the Edo time
exhibition room (on the 9th floor) - the decoration of the room is changing with the seasons and during important festivals, April to August the focus is on summer festival decorations, September to March the focus is on merchants of the Edo period
Model of the Edo-time Osaka (on the 8th floor) - the details of the model are really fascinating
New Osaka (on the 8th floor) - contains a huge exhibition space full with scale models about Osaka's Meiji and post war development + very interesting video installations
Festival & Events
(dates can change without notice)
July
Tenjin Matsuri Festival (24th till 25th)
Osaka's greatest traditional festival (over 1000 years old) and ranked as one of the top 3 festivals in Japan. Enjoy spectecular processions on land and in the water, great fireworks and a unique atmosphere created by the traditional costumes and music. My must-see recommendation for you.
My 100 Best Moments in Japan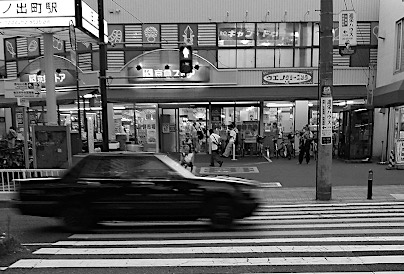 I have visited Japan nearly every year since 2004. This is my collection of the 100 best moments in my favourite country. Enjoy the pictures and I hope you will start your own journey soon.
Find out more >
Books about Japan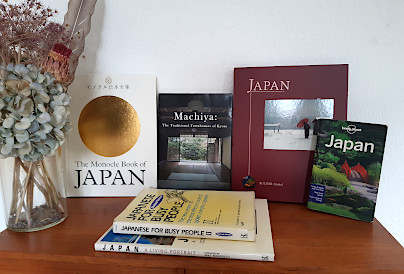 Reading books is a great source of inspiration for me. Check out my recommended list of books about the fascinating country Japan.
My Book recommendations >
Travelers who viewed Osaka Museum of Housing and Living viewed also: