KAIYUKAN Aquarium in Osaka
Please activate Javascript.

Domo arigato.
Osaka KAIYUKAN Aquarium

Osaka KAIYUKAN Aquarium Japan Forest At The Top Floor

Osaka KAIYUKAN Aquarium Tunnel Entrance

Osaka KAIYUKAN Aquarium Napoleonfish

Osaka KAIYUKAN Aquarium With Dolphins

Osaka KAIYUKAN Aquarium Whale Shark

Osaka KAIYUKAN Aquarium Jellyfish

Osaka KAIYUKAN Aquarium Giant Crab

Osaka KAIYUKAN Aquarium Cute Sea Otters

Osaka KAIYUKAN Aquarium Pacu Fish

Osaka KAIYUKAN Aquarium Jellyfish

Osaka KAIYUKAN Aquarium

Osaka KAIYUKAN Aquarium Swirling Sardines
Facts & Figures
The KAIYUKAN Aquarium in Osaka is one of the most spectecular and largest aquariums in the world. The 15 tanks are made out of 346 tons of acrylic glass and containing 29000 animals. The different themes of the KAIYUKAN Aquarium are related to the Ring of Fire zone (Pacific Rim) in the Pacific Ocean.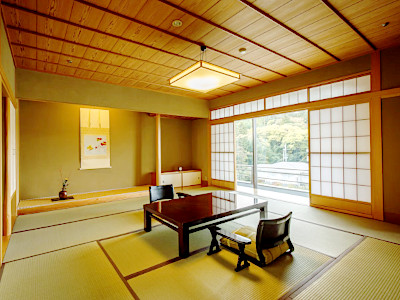 Explore Ryokans in Osaka
Ryokans are the perfect way to discover old Japanese culture and traditions. The absolut highlight in the with 9m depth largest tank is the huge Whale Shark.
KAIYUKAN Aquarium:

Opening Hours:

- 10:00 am to 8:00 pm (last entry 7:00 pm)

Opening Hours:

- 9:30 am to 8:00 pm (last entry 7:00 pm) in May, October, mid of July till August

Admission Fee

- 2300 yen (adults), 2000 yen (Senior 60+), 1200 yen (Child 7 - 15), 600 yen (4 - 6), free (till Age 3)
History
The KAIYUKAN Aquarium opened for the public in 1990. In March 2013 the aquarium got extended to make room for more exhibition space.
Location
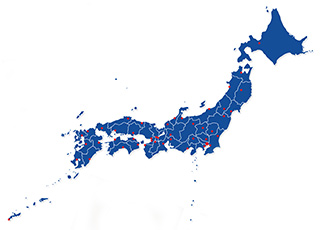 KAIYUKAN Aquarium is located near the Osaka Bay within the Minato-ku (ward) in Osaka.
How to get to KAIYUKAN Aquarium?
 5min from Osakako Subway Station served by Chuo Subway Line
Sightseeing spots
Top:
15 tanks - full with marine life from the Pacific Rim
KAIYUKAN Museum Shop - many products (related to ocean and nature) are sold at this place
Tempozan Marketplace - first food theme park in Japan full with Kansai cuisine
Tempozan Giant Ferris Wheel - the Tempozan Giant Ferris Wheel located nearby the aquarium offers great views from 112.5m above ground
Festival & Events
(dates can change without notice)
July
Tenjin Matsuri Festival (24th till 25th)
Osaka's greatest traditional festival (over 1000 years old) and ranked as one of the top 3 festivals in Japan. Enjoy spectecular processions on land and in the water, great fireworks and a unique atmosphere created by the traditional costumes and music. My must-see recommendation for you.
September
Osaka World Performance Festival (mid Sep)
Great performances are displayed at the Tempozan Marketplace and attracts thousands of visitors every year.
Where to stay in Osaka?
My 100 Best Moments in Japan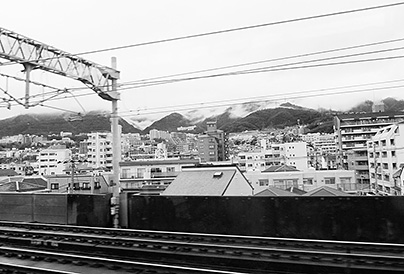 I am visiting Japan nearly every year since 2004. This is my collection of the 100 best moments in my favourite country. Enjoy the pictures and I hope you will start your own journey soon.
read more