Hakkeijima Sea Paradise in Yokohama
Please activate Javascript.

Domo arigato.
Hakkeijima Sea Paradise in Yokohama

Entrance of Hakkeijima Sea Paradise in Yokohama

Map of Hakkeijima Sea Paradise in Yokohama

Aqua Museum of Hakkeijima Sea Paradise in Yokohama

Aqua Museum of Hakkeijima Sea Paradise in Yokohama

Aquarium in Aqua Museum of Hakkeijima Sea Paradise

Hakkeijima Sea Paradise in Yokohama

Hakkeijima Sea Paradise in Yokohama

Dolphin Show Hakkeijima Sea Paradise in Yokohama

Dolphin Show Hakkeijima Sea Paradise in Yokohama

Aqua Ride 2 Hakkeijima Sea Paradise in Yokohama

Turtle Hakkeijima Sea Paradise in Yokohama

Shark Hakkeijima Sea Paradise in Yokohama

Hakkeijima Sea Paradise in Yokohama

Hakkeijima Sea Paradise in Yokohama

Koi Pond Hakkeijima Sea Paradise in Yokohama
Facts & Figures
The Hakkeijima Sea Paradise is one of the most popular and most visited amusement parks in Japan. It can be found on an artificial island within the Kanazawa Ward of Yokohama city. The park covers an area of 161874 square meters and offers in total 17 attractions. One of them is the Aqua Resorts aquarium complex.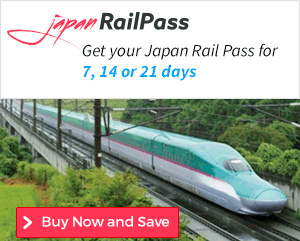  Buy now and Save >
Since 2004 I travel nearly every year to Japan. The rail pass made my life easier to discover all those amazing places in my favourite country. It consists of four aquariums (Aqua Museum, Dolphin Fantasy, Fureai Lagoon, Umi Farm). The largest is called Aqua Museum. It contains over 12000 animals from 700 species. It is also one of the largest aquariums in Japan. Another section of the park is called Pleasure Land. It is full with amusement rides. If this is not enough for you how about exploring some nice shopping malls, cafes and restaurants. The entrance to the artificial island itself is for free.
Hakkeijima Sea Paradise:

Opening Hours

- usually 10:00 am to 5:00 pm

Closed

- never, open the whole year

Admission Fee:

Aqua Resort for 3000 yen

Aqua Resorts + including all rides at Pleasure Land for 5200 yen (March - November)

Aqua Resorts + including all rides at Pleasure Land for 4700 yen (December - February)

between 300 to 1000 yen per single ride at Pleasure Land
My tips for local activities
How about exploring the highlights and hidden gems of the fascinating metropolis Yokohama with a local guide. Check out this page > for more details.
History
In 1988 the city Yokohama made the decision to create an artificial island with the name Hakkeijima. Nine companies created a business plan and the idea of Hakkeijima Sea Paradise was born. It opened its doors for the public in 1993. The whole facility is managed by the Seibu Group.
Location
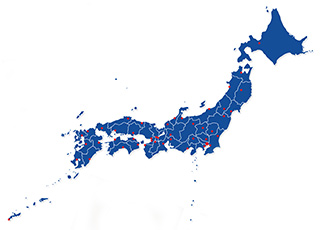 Hakkeijima Sea Paradise is located in the Kanazawa Ward of Yokohama.
Address: 279 Yamashita-cho, Naka-ku, Yokohama 231-0023
How to get to Hakkeijima Sea Paradise?
 20min from Yokohama Station to Kanazawa-Hakkei served by Keikyu Main Line and
 8min from Kanazawa-Hakkei to Hakkeijima served by Kanazawa Seaside Line
Attractions within Hakkeijima Sea Paradise
Top:
Aqua Museum - The building has the shape of a pyramid and contains a huge aquarium. You can explore many different sea animals there like sea lions, dolphins, whale sharks, polar bears and many more. The huge area (18000 square meters) of the museum is stretched over 5 floors. Daily marine mammals shows can be seen in the Aqua stadium.
Dolphin Fantasy - This aquarium opened in 2004. It is centered around the world of dolphins. You can walk through a tunnel shaped water tank and watch dolphins and stingrays.
Fureai Lagoon - This aquarium complex was built in 2007. Here you can get really close to the animals and maybe even touch the head of a beluga whale or dolphin. The water volume of the aquarium is 3,7 Mio litres.
Umi Farm - The fourth aquarium was opened in 2013. It covers an area of 7300 square meters and consists of 2 areas (Food Education Zone and Ocean Lab).
Pleasure Land - Some parts of the artificial island are reserved for amusement rides for all age groups. Enjoy a free fall of 107 meters (Blue Fall), a rollercoaster ride (Surf Coaster), gigantic Ferris wheel, Ice country and much much more attractions.
Festival & Events in Yokohama
(dates can change without notice)
May
Yokohama Port Festival (end of May)
This yearly event is celebrating the anniversary of the opening of Yokohama Port to other countries (America, Netherlands, Russia, France and Britain) on the 2nd of June in 1859. Enjoy great music, performances and fireworks.
July
Yokohama Sparkling Twilight (16th - 17th)
This spectacular event at the Yamashita Park features more than 3000 fireworks. It is held over two days in the middle of July. The event also includes live music and parades. The fireworks usually starting at around 7:30pm.
Where to stay in Yokohama?
My 100 Best Moments in Japan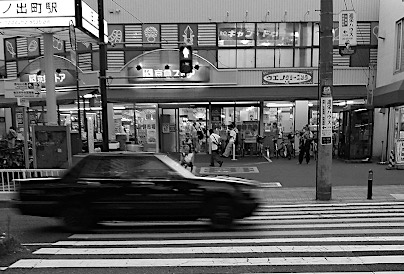 I have visited Japan nearly every year since 2004. This is my collection of the 100 best moments in my favourite country. Enjoy the pictures and I hope you will start your own journey soon.
Find out more >
Books about Japan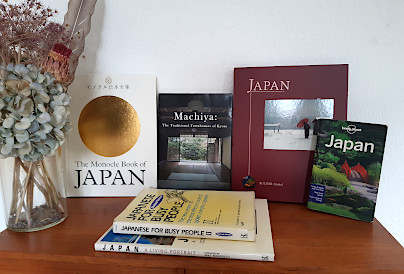 Reading books is a great source of inspiration for me. Check out my recommended list of books about the fascinating country Japan.
My Book recommendations >
Travelers who viewed Hakkeijima Sea Paradise viewed also: