Tsurumi (Yokohama)

Show map

Show gallery
Please activate Javascript.

Domo arigato.
Yokohama Infront Of Tsurumi Station

Yokohama Tsurumi

Yokohama Tsurumi

Yokohama Tsurumi

Tsurumigawabashi Tsurumi River Bridge

Yokohama Tsurumi Residential Area

Yokohama Tsurumi

Yokohama Tsurumi

Yokohama Tsurumi

Yokohama Tsurumi Statue

Yokohama Tsurumi

Yokohama Tsurumi River

Yokohama Tsurumi River

Yokohama Tsurumi Ramen Shop
Facts & Figures
Yokohama city consists of 18 wards and Tsurumi is one of them. The population of Tsurumi-ku is appr. 270000 and the ward covering an area of 33 square kilometre.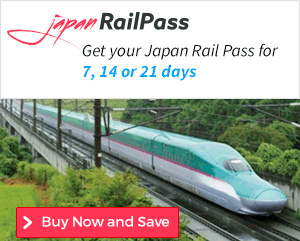 Since 2004 I travel nearly every year to Japan. The rail pass made my life easier to discover all those amazing places in my favourite country. This regional commercial hub is highly industrialized (esp. the area along the coast) and used by many to commute from here to the center of Yokohama and Tokyo.
History
In 1927 Yokohama city integrated Tsurumi town as one of the wards. In the World War 2 air raid the whole area got destroyed.
Location
Show map
Tsurumi-ku is located in northeast Yokohama within the Kanagawa prefecture.
How to get to Tsurumi?
 Tsurumi Station is served by Keihin-Tohoku Line and Tsurumi Line
Sightseeing spots
Top:
Soji-ji Temple - founded in 740, one of the two head temples (daihonzan) of the Soto school of Zen Buddhism, my must-see recommendation for you
Tsurumi University - great campus with lots of greenery close to the Soji-ji Temple
Festival & Events
(dates can change without notice)
August
Tsurumi River Summer Festival (17th, Saturday)
Around 1200 fireworks will light up the sky. Enjoy this great spectacle, live music and good food around the Tsukuno Park and bank of Tsurumi River.
Search Hotels in Yokohama