Please activate Javascript.

Domo arigato.
Infront of Tsurumi Station, Yokohama

Street scene in Tsurumi, Yokohama

Street scene in Tsurumi, Yokohama

Building in Tsurumi, Yokohama

Tsurumigawabashi Bridge in Tsurumi

Tsurumi Residential Area, Yokohama

Tsurumi Residential Area, Yokohama

My apartment building for 1 year in Tsurumi

Street scene in Tsurumi, Yokohama

Statue in Tsurumi, Yokohama

Tsurumi Residential Area, Yokohama

Tsurumi River in Yokohama

Tsurumi River in Yokohama

Best Ramen Shop in Tsurumi, Yokohama
Facts & Figures
The city Yokohama consists of 18 wards and Tsurumi is one of them. The total population of Tsurumi-ku is approx. 290000 and there are over 12000 foreign residents from more than 80 countries. I was one of them for one year. The ward covering an area of 33.2 square kilometre.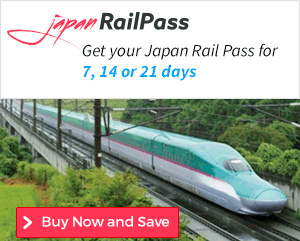  Buy now and Save >
Since 2004 I travel nearly every year to Japan. The rail pass made my life easier to discover all those amazing places in my favourite country. This regional commercial hub is highly industrialized (esp. the area along the coast) and used by many to commute from here to the center of Yokohama and Tokyo.
My tips for local activities
How about exploring the highlights and hidden gems of the fascinating metropolis Yokohama with a local guide. Check out this page > for more details.
History
During the Great Kanto earthquake in 1923 large parts of Tsurumi were destroyed. In 1927 Yokohama city integrated Tsurumi town as one of its wards. In World War II massive air raids on the 29th of May 1945 caused huge damages for the whole area. Nevertheless soon after Tsurumi was rebuilt and re-industrialized.
Location
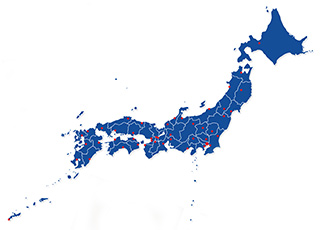 Tsurumi-ku is located in northeast part of Yokohama within the Kanagawa prefecture.
Address: City Hall 3-20-1 Tsurumi-chuo, Tsurumi-ku, Yokohama, Kanagawa 230-0051
How to get to Tsurumi?
 Tsurumi Station is served by Keihin-Tohoku Line and Tsurumi Line
Sightseeing spots within Tsurumi Ward
Top:
Sojiji Temple - Soji-ji was founded in 740. It is one of the two biggest head temples (daihonzan) of the Soto school of Zen Buddhism. The temple ground covers an area of nearly 50000 square meters. Soji-ji was rebuilt in Yokohama in 1911, after it burned down at its old location in Wajima City, Ishikawa Prefecture.
Address: Sojiji Temple, 2-1-1 Tsurumi, Tsurumi-ku, Yokohama-shi, Kanagawa-ken
Tsurumi University - The university was founded in 1925. It has a great campus with lots of greenery. The total student population is 3099. It is located very close to the Soji-ji Temple.
Mitsuike Park - Mitsuike Koen is a beautiful place for a relaxing stroll. The best time to visit is during the cherry blossom season, when 1600 trees from 78 different species are in full bloom. You will find there an Korean Garden, 3 ponds and two nice walking trails.
Address: 1-1 Mitsuike Koen, Tsurumi-ku, Yokohama-shi, Kanagawa-ken
Festival & Events
(dates can change without notice)
August
Tsurumi River Summer Festival (17th, Saturday)
Around 1200 fireworks will light up the sky. Enjoy this great spectacle, live music and good food around the Tsukuno Park and bank of Tsurumi River.
Where to stay in Yokohama?
My 100 Best Moments in Japan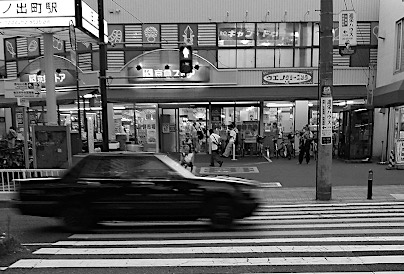 I have visited Japan nearly every year since 2004. This is my collection of the 100 best moments in my favourite country. Enjoy the pictures and I hope you will start your own journey soon.
Find out more >
Books about Japan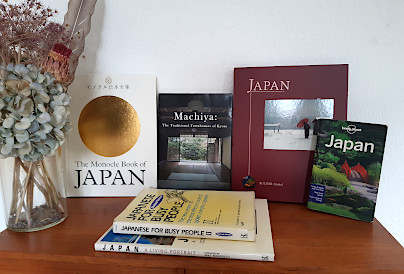 Reading books is a great source of inspiration for me. Check out my recommended list of books about the fascinating country Japan.
My Book recommendations >
Travelers who viewed Tsurumi-ku viewed also: